By Michael Colby
"I don't want to hear that Broadway is dying, because I just got here."
That quote is from A Chorus Line, which opened in 1975, forty-five years ago. Until recently, that was considered something of a punchline.
After all, some of Broadway's most successful plays followed after 1975: Amadeus, The Elephant Man, Angels In America, just to name a few. Musicals have included Annie, The Phantom of the Opera, Rent, Wicked, and Hamilton. Then came COVID-19.
Now Broadway, though not dead, is at least on bed rest. That's why composer Ned Paul Ginsburg and I wrote the song, "The Theatre Will Survive," an anthem to the abiding belief that Broadway—and theatre everywhere—will return, better than ever.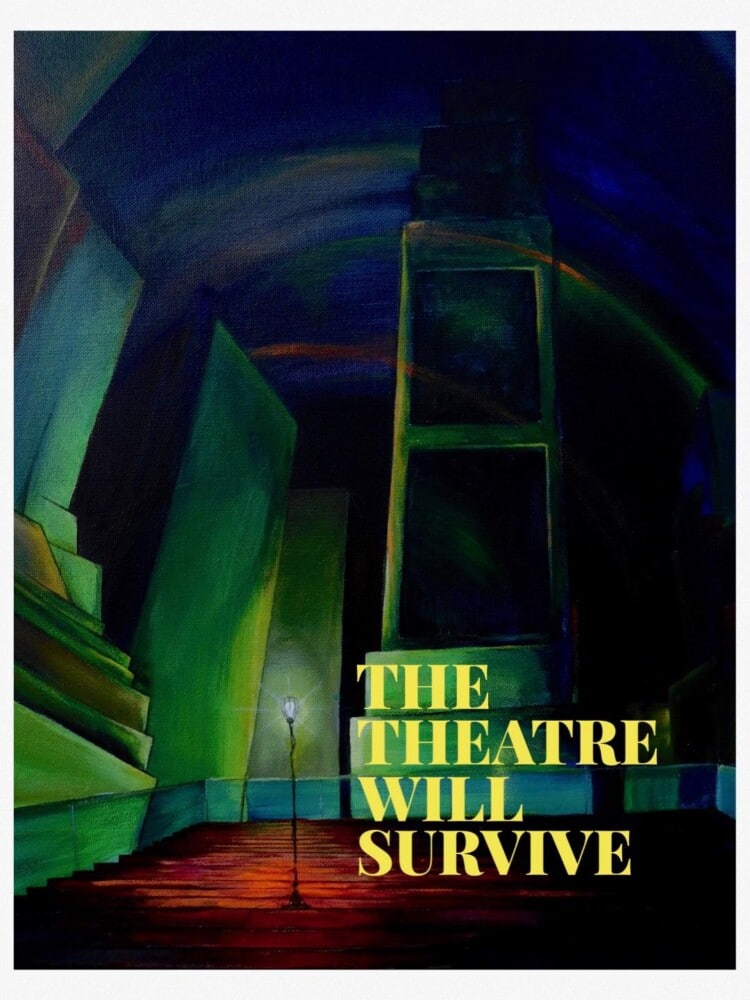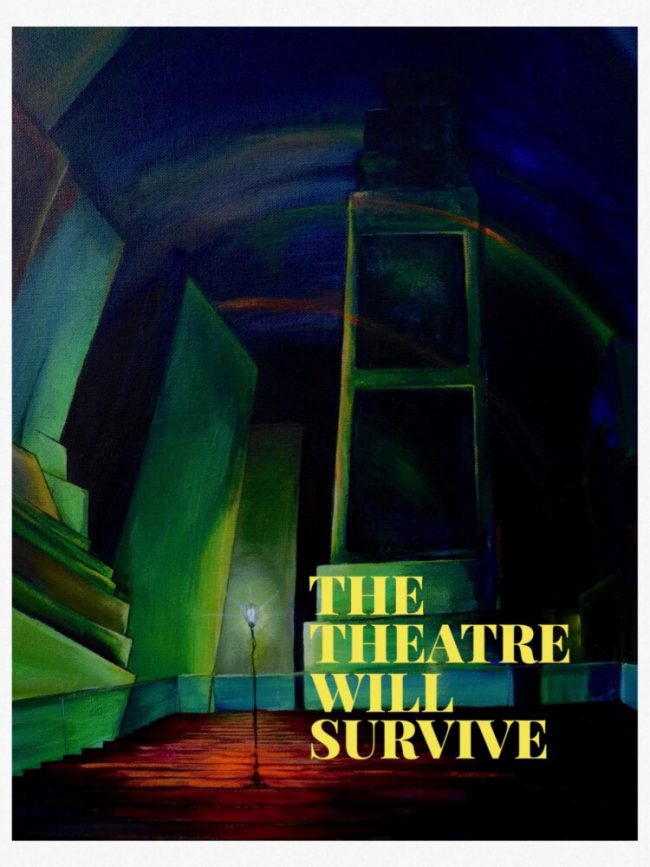 After Ned and I wrote the song, we thought we'd ask a handful of theatre singers to perform it. We'd make the song a means to raise money and awareness for The Actors Fund. With so many entertainers out of work, the Fund has rarely needed such concerted efforts.
It soon was a revelation how many people wanted to participate. We wound up with 29 superlative names. That's how vital—to one and all—is our affirming the power of (and need for) theatre.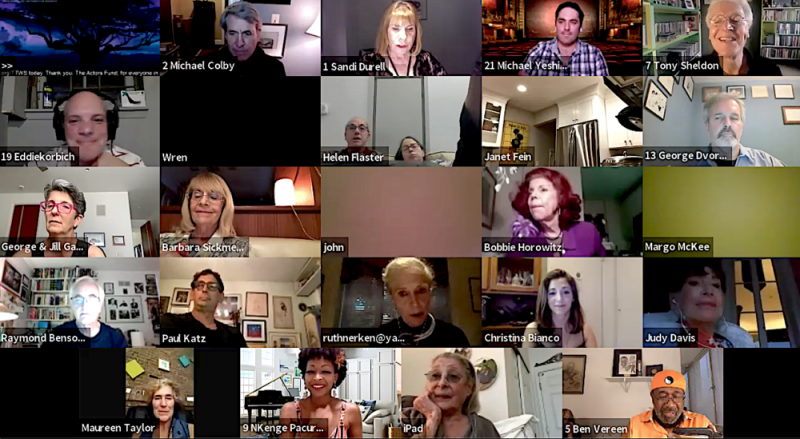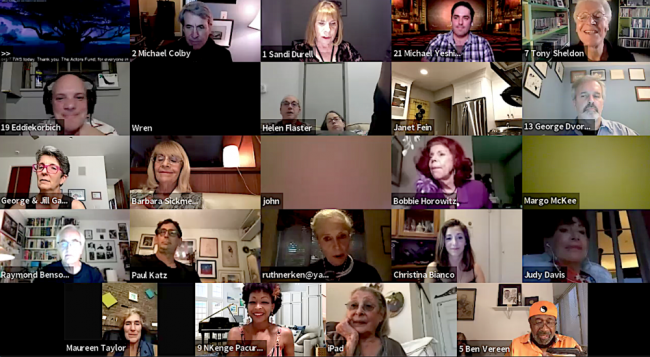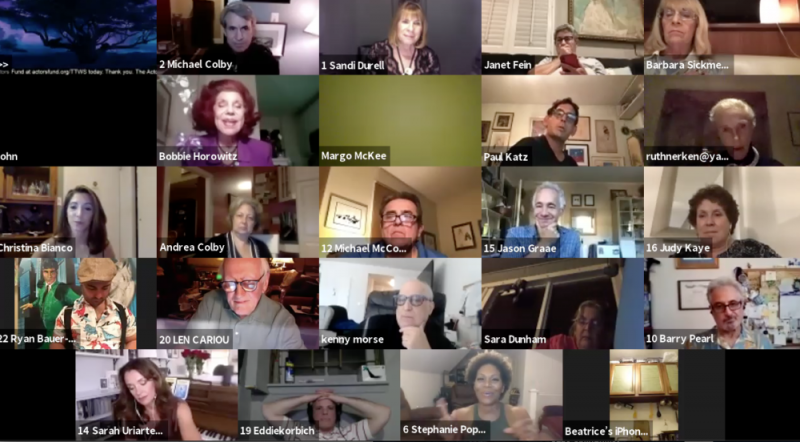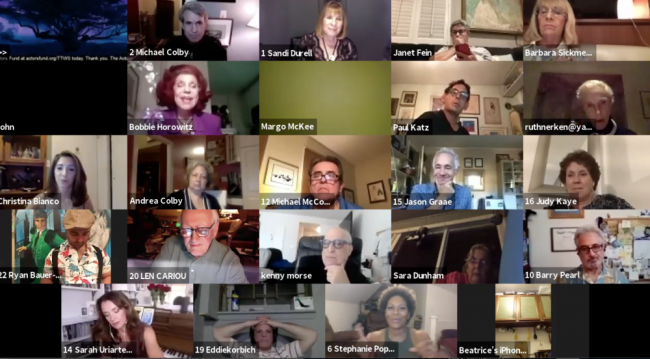 It would have been wonderful to have included even more performers. But as things stood, we most wanted to quickly achieve our goal. We enlisted the video editor, Michael Yeshion, who interwove—piece by piece—self-made videos from each cast member. Thus, our initial plan for mostly solo sections morphed into many groupings of performers. The serendipity of this re-conception was how well it reflected the deep love and sense of community that is the world of theatre.
Soldiering on in the fight against the pandemic, we find soul-stirring compensations in shared music, makeshift outlets (from zoom to virtual entertainment), and the promise of a return to normalcy. True, every day can bring some dispiriting news. Without gainful work, many New York-based performers have moved away. Broadway stars store away their costumes and stage paraphernalia—as if forever. Dancers are despondent that there's no virtual way to approximate the majesty of a dance ensemble.
That's why it was so exhilarating, on Monday August 31st, to be part of the Theater Pizzazz launch for "The Theatre Will Survive". The event was broadcast through Bernie Fershpan's online series, Metropolitan Zoom. Performers gathered online from many places, California, New York, Australia, even Romania. It was a reunion of friends and professional family joining to celebrate the past, present, and future of the theatre.
Present were Sarah Uriarte Berry, George Dvorsky, Jason Graae, Ann Harada, Richard Jay-Alexander, Judy Kaye, Eddie Korbich, Michael McCormick, N'Kenge, Barry Pearl, Stephanie Pope, Courtney Reed, Tony Sheldon, and Ryan Silverman—all part of the music video cast.
Together they illustrated how the theatre is gradually returning. Two-time Tony winner Judy Kaye discussed exciting plans for Diana, the musical about the Princess in which Judy plays Queen Elizabeth. Though COVID-19 forced the show to close in previews, Judy and the Diana company are right now recording the cast album and proceeding to film the show for NETFLIX.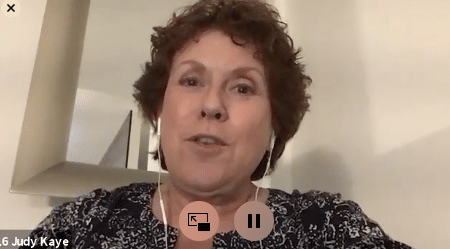 Drama Desk Award nominee Jason Graae talked about the 30th anniversary performance of Forever Plaid, reuniting original cast members for three nights at a "Safe-Distance Drive-In Theatre" (c/o California's Rubicon Theatre of Ventura).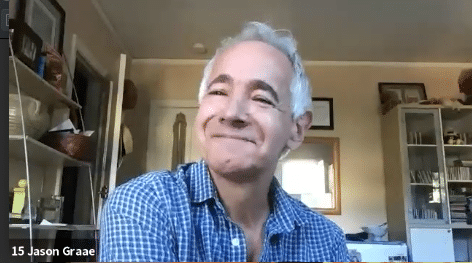 Another Drama Award Desk nominee, Sarah Uriarte Berry, described how she gives fabulous live concerts from her front porch—to the joy of gathered visitors.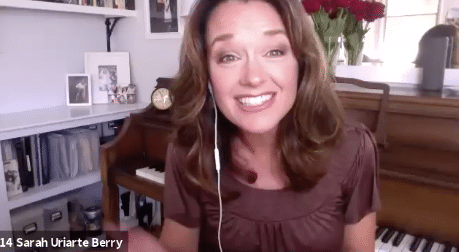 Producer/Director/Performer Richard Jay-Alexander, who has served as Cameron Mackintosh's executive director, gave an insider's perspective on how theatre, here and internationally, would reach the light at the end of our tunnel.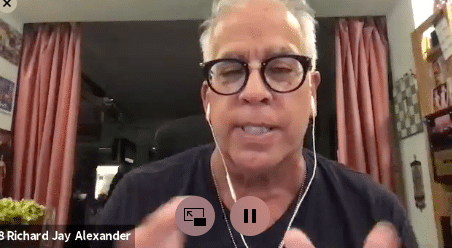 Others artists featured on the music video, were Christine Andreas, Christina Bianco, Chuck Cooper, Robert Cuccioli, Marc delaCruz, Anita Gillette, Leah Hocking, Jeff Keller, Gabriella Pizzolo, Faith Prince, Courtney Reed, T. Oliver Reid, Steve Rosen, Jennifer Sanchez, Analise Scarpaci, and Paulo Szot.
Capping the show were surprise guest appearances by theatre legends, Ben Vereen and Len Cariou, both eloquently extolling The Actors Fund and the importance of donations to this crucial organization. Additional speakers were Douglas Ramirez (the Actors Fund's director of Special Events), Sandi Durell (editor/founder of Theater Pizzazz), artist/performer Ryan Bauer-Walsh, composer Ned Paul Ginsburg, and I.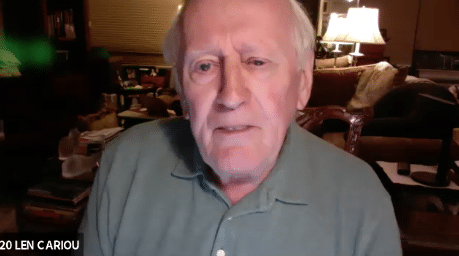 Our event, "The Theatre Will Survive" was a treasure trove of theatre tales and hopes, as spoken by all the participants.
The FULL program is now available HERE to raise additional money for The Actors Fund.
Meanwhile, the 5-minute music video can also be seen below.
Live theatre is a cornerstone of American culture. Please join us in the mission to usher in the theatre's beloved, inevitable, and safe return.
The Actors Fund is a national human services organization that fosters stability and resiliency and provides a safety net for performing arts and entertainment professionals over their lifespan. Through offices in New York, Los Angeles and Chicago, The Fund serves everyone in film, theater, television, music, opera, radio and dance with programs including social services and emergency financial assistance, health care and insurance counseling, housing, and secondary employment and training services.
Since March 18, 2020, The Actors Fund has provided more than $15 million in emergency financial assistance to over 12,000 people who work in performing arts and entertainment.
Please consider making a donation to The Actors Fund at actorsfund.org/TTWS
Published on Sept. 4, TheaterPizzazz.com