2022 on Broadway is here with a bang and it promises to be a great year for shows! We have already looked at some of the best plays to see, so let's take a look at just some of the hottest musicals you can catch on Broadway this year!
Paradise Square
We're starting out with one of the most hotly-tipped new musicals coming to Broadway. Following a successful pre-Broadway run in Chicago, Paradise Square opens at the Barrymore Theatre on April 3, with previews beginning March 15.
Paradise Square is set in 1863 in a notorious 19th century slum of Lower Manhattan, Five Points. While the Civil War raged on, an extraordinary thing occurred. Irish immigrants escaping the devastation of the Great Famine settled harmoniously alongside free-born Black Americans and those who escaped slavery, arriving by means of the Underground Railroad. Tap dancing was born, as Irish step dancing joyously competed with Black American Juba. But this racial equilibrium comes to a sharp and brutal end with the deadly NY Draft Riots of July 1863.
With a cast led by Tony Award nominee Joaquina Kalukango (Slave Play, One Night in Miami), direction by two-time Tony Award nominee Moisés Kaufman (I Am My Own Wife, The Laramie Project), and choreography by two-time Tony Award winner Bill T. Jones (Spring Awakening, Fela!), Paradise Square looks like one to watch!
Mr. Saturday Night
Our second show on the list is another brand new musical, but this time we're settling down for a comedy! Based on the 1992 film of the same name, Billy Crystal writes and stars in his first musical comedy. The show tells the story of Buddy Young, Jr., an outrageous and outspoken comedian who found fame in the early days of television. Now, some 40 years after he hit the top, Buddy will take one last shot at finding fame, fixing his family, and forcing his way into the spotlight. With a score by Tony winner Jason Robert Brown and lyrics by Amanda Green, there is a strong artistic team behind the show.
Billy Crystal last appeared on Broadway with the original production of his one-man show 700 Sundays, for which he won a Tony Award. He will be joined in Mr. Saturday Night by Shoshana Bean, Randy Graff, Chasten Harmon, and David Paymer, who is recreating his Oscar-nominated performance as Buddy's brother Stan Yankelman from the 1992 film. Previews begin at the Nederlander Theatre on March 29, with an official opening night of April 27.
Moulin Rouge!
Winner of 10 Tony Awards, including Best Musical, the stage adaptation of Baz Luhrmann's 2001 film Moulin Rouge! is one of the hottest tickets on Broadway! After a successful try out in Boston, the show initially opened in July 2019 but its run was interrupted – as was the case for everyone – by the emergence of COVID-19. It reopened in September 2021 with Natalie Mendoza taking over from Karen Olivo as Satine. She is joined by returning cast members Aaron Tevit, Eric Anderson, and Tam Mutu.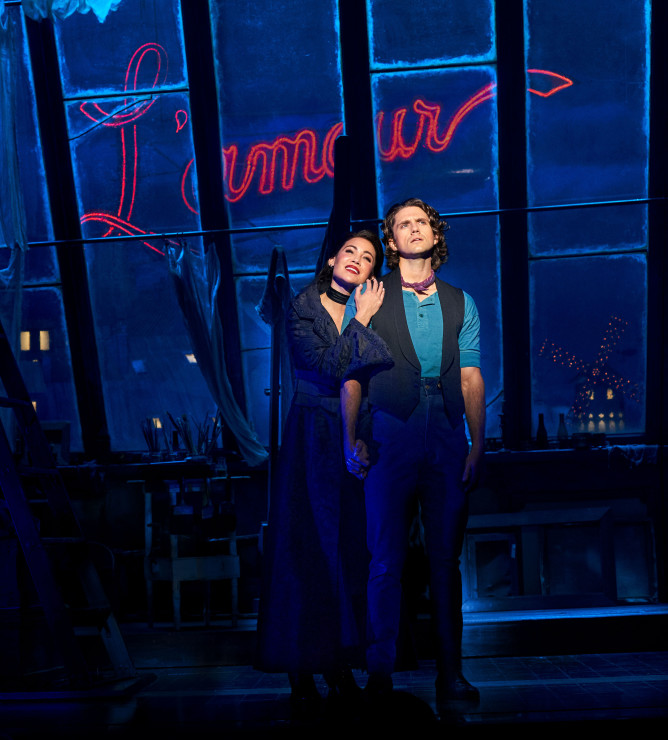 Fun fact! Did you know that Mendoza appeared in the 2001 film as the lead dancer, China Doll? Her casting in the musical brings her full circle!
The musical mash-up extravaganza celebrates Truth, Beauty, Freedom, and – above all – Love. So prepare yourself to enter a world of splendor and romance, of eye-popping excess, of glitz, grandeur, and glory!
Aladdin
If it's a family favorite you're after, then Aladdin will surely tick all the boxes! One of six productions currently playing around the world, the stage adaptation of the hugely popular Disney film has been playing at the New Amsterdam Theatre since 2014.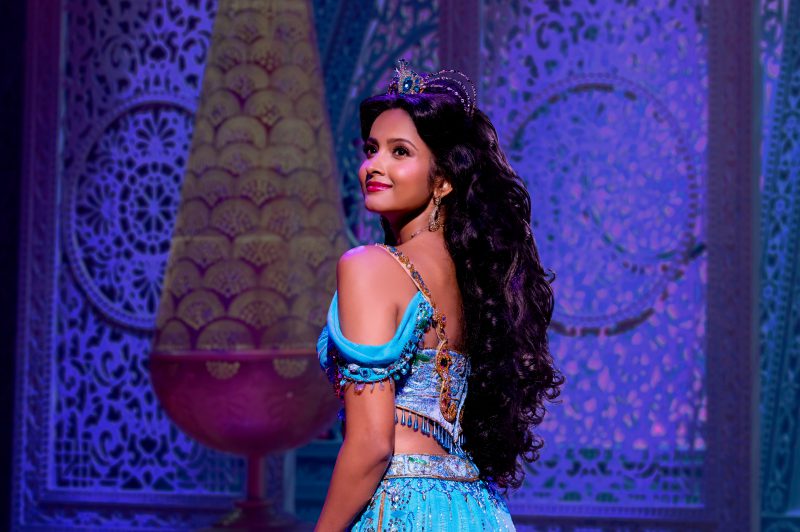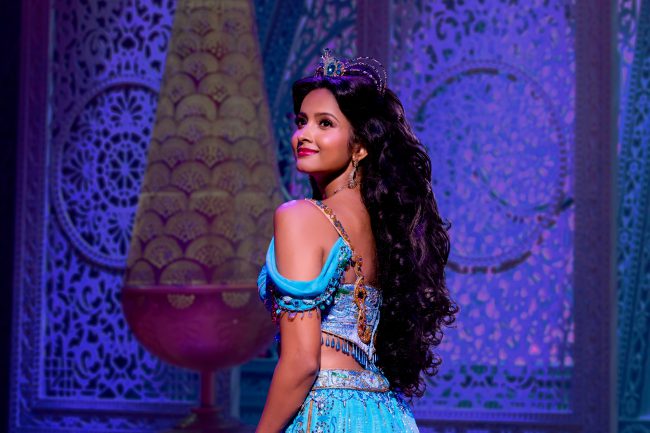 While we all know the story of Aladdin, here are some fun facts about the current Broadway show!
There are 1,428 Swarovski crystals on a pair of men's pants in the finale of the showstopping musical number "Friend Like Me."
There are 84 special effects in the show, including a flying magic carpet
More than 150 moving lights brighten the stage.
Featuring an extended tap break, the musical number "Friend Like Me" is an homage to Busby Berkeley's 1933 classic movie musical 42nd Street.
While the animated film was in development, the character of the Genie was based on jazz greats Cab Calloway and Fats Waller. Though this concept was changed for the film, it was brought back to life for the Broadway show.
Beetlejuice
Another stage adaptation of a film you may ask?! Beetlejuice may not yet have the longevity of Aladdin, but the show proved so popular during its 2019-2020 run that it has been confirmed to return to Broadway next month. Performances resume April 8 at the Marquis Theatre with Alex Brightman returning to the title role. Based on Tim Burton's cult-hit film of the same name, the musical tells the story of Lydia Deetz, a strange and unusual teenager whose life changes when she meets a recently deceased couple and Beetlejuice, a demon with a thing for stripes. When Lydia calls on Beetlejuice to scare away anyone with a pulse, this double-crossing specter unleashes a (Nether)world of pandemonium,and the biggest sandworm Broadway has ever seen! So get ready to say his name three times because…he's back!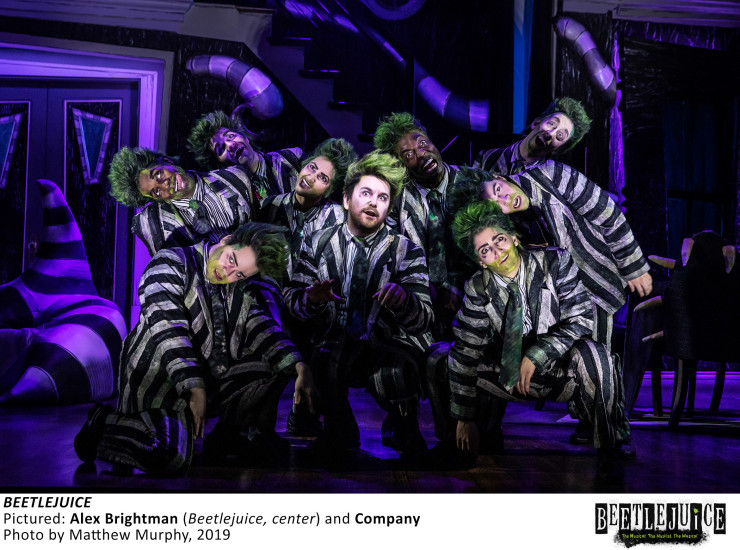 Tina: The Tina Turner Musical
Featuring her much loved songs, Tina: The Tina Turner Musical is written by Olivier Award-winning playwright Katori Hall and directed by the internationally acclaimed Phyllida Lloyd. After being suspended mid-run in March 2020 due to the pandemic, the show returned to Broadway in October last year. It was nominated for a staggering 12 Tony Awards and Adrienne Warren picked up the Tony Award for Best Performance by a Leading Actress in a Musical. Warren left the show shortly after its reopening and Tina is currently played by original cast member Nkeki Obi-Melekwe (who also played Tina on the West End).
If you can't catch it on Broadway, a US tour is scheduled to start in Fall 2022!
Mrs. Doubtfire
We're sticking with the family favorites! Due to open at the Stephen Sondheim Theatre in April, the stage adaptation of the hit 1993 film tells the story of Daniel Hillard, a struggling, out-of-work actor who will do anything for his kids. After losing custody in a messy divorce, he creates the kindly alter ego of Scottish nanny Euphegenia Doubtfire in a desperate attempt to stay in their lives. As his new character takes on a life of its own, Mrs. Doubtfire teaches Daniel more than he bargained for about how to be a father.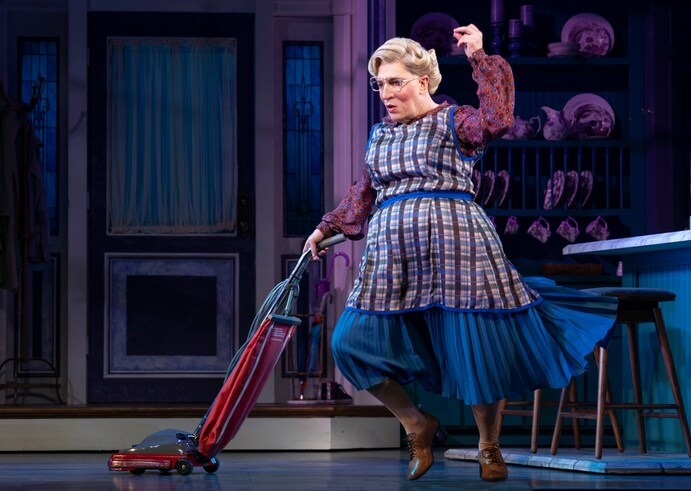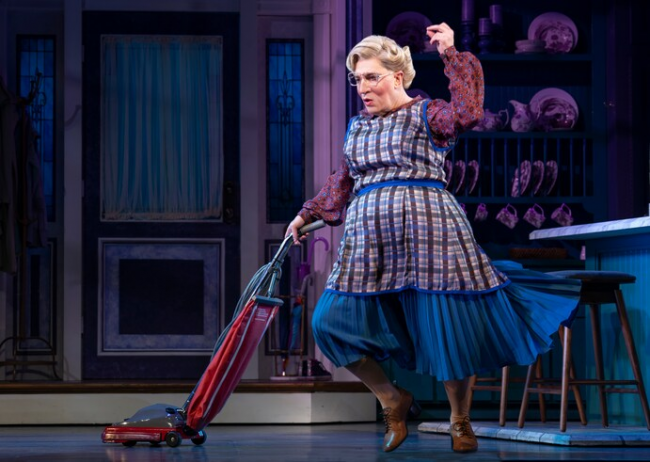 The journey to Broadway has been a long and bumpy one for the creative team of Mrs. Doubtfire. After an out-of-town run at 5th Avenue Theater in Seattle, it began previews on Broadway on March 9, 2020, just three days before all Broadway theatres closed due to the pandemic. After a long 19 months, the show resumed previews in October 2021 and opened in December…just as Omicron began to tear through the Broadway community. The producers took the difficult decision to press pause on the show in January in order to avoid permanent closure. They then pushed back the reopening date further from March to April, to give tourism in New York City time to settle. So, here's to April!
Funny Girl
Funny Girl is back on Broadway for the first time in 58 years! The musical features Jule Styne and Bob Merrill's original score (including iconic songs such as "People" and "Don't Rain on My Parade") and a revised book by Harvey Fierstein. The show will star Beanie Feldstein as Fanny Brice, alongside Jane Lynch as Mrs. Rosie Brice and Ramin Karimloo as Nick Arnstein.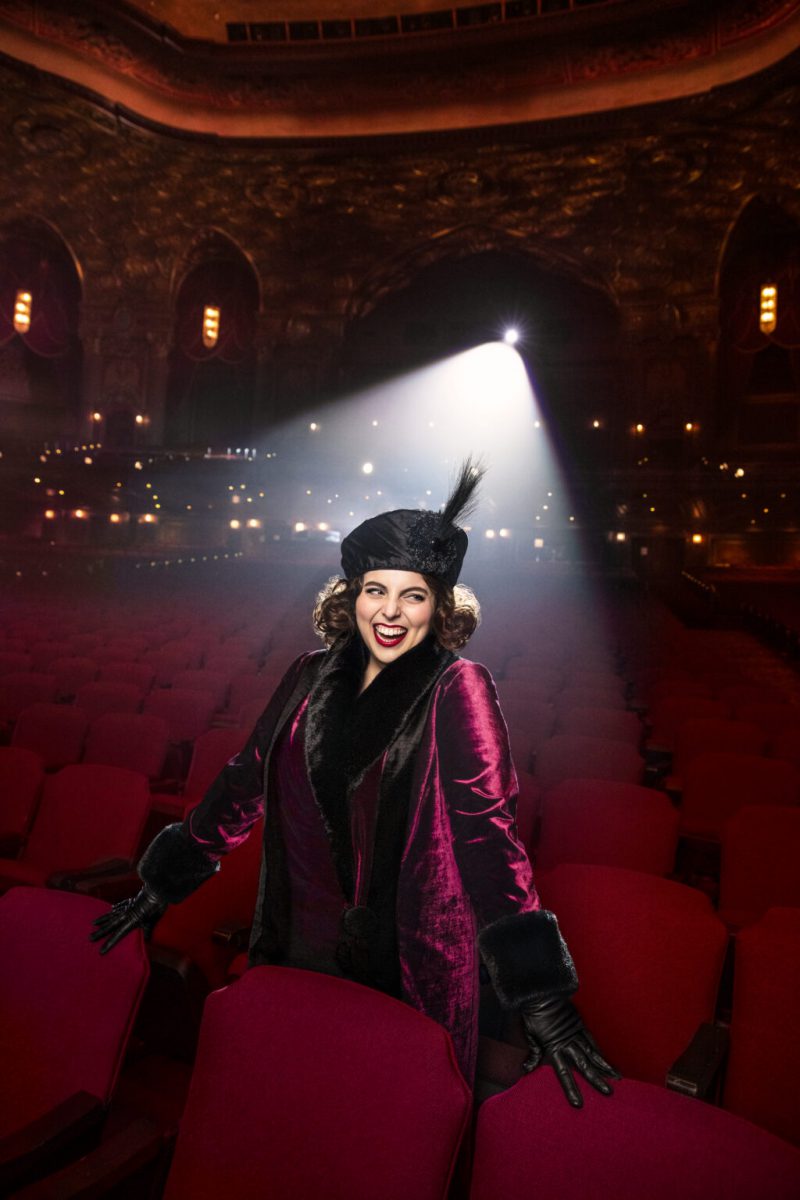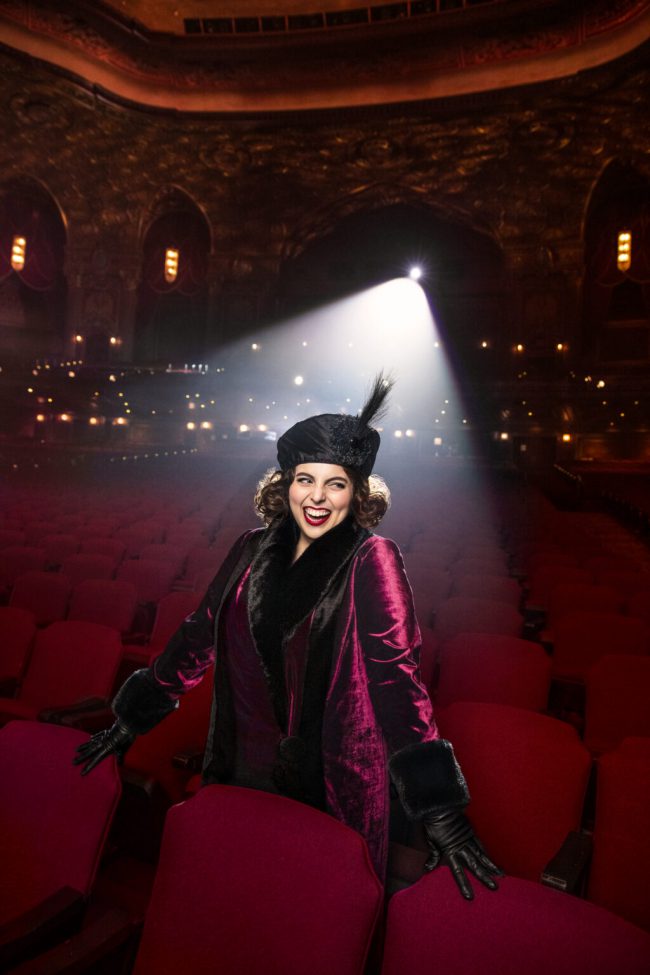 Previews begin this month on March 26, with the opening night scheduled for April 24. Funny Girl tells the bittersweet story of Fanny Brice, a girl from the Lower East Side who dreamed of a life on the stage. Everyone told her she'd never be a star, but then something funny happened—she became one of the most beloved performers in history, shining brighter than the brightest lights of Broadway. This is one of the most hotly anticipated revivals in many years and not to be missed!
The Music Man
And speaking of hotly anticipated revivals….there's trouble in River City! The Music Man finally opened on Broadway last month after being pushed back from its planned 2020 opening. Led by the creative team behind the beloved 2017 revival of Hello, Dolly!, the much-loved musical stars Tony Award winners Hugh Jackson and Sutton Foster and features 21 performers making their Broadway debut.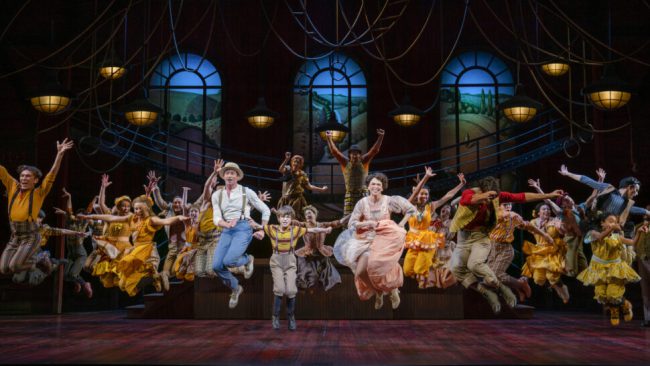 When Harold Hill arrives in River City, Iowa promising uniforms, instruments and lessons for a new town band, the locals are thrilled. In reality, Hill is a conman who plans to leave River City as soon as he closes the sale. But those plans change when Hill meets Marian Paroo, or 'Marian the Librarian,' and finds himself falling for her. Soon Hill must follow through on his big promises or else lose out on his chance at love. Read more with our guide to the show!
Company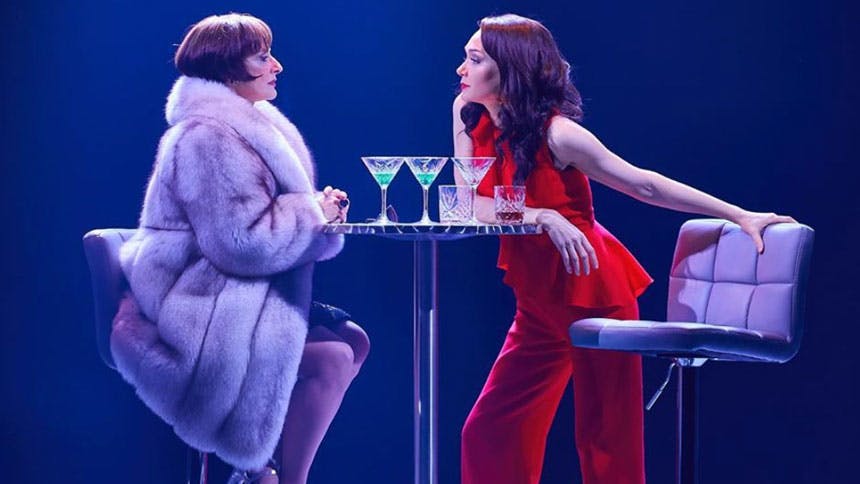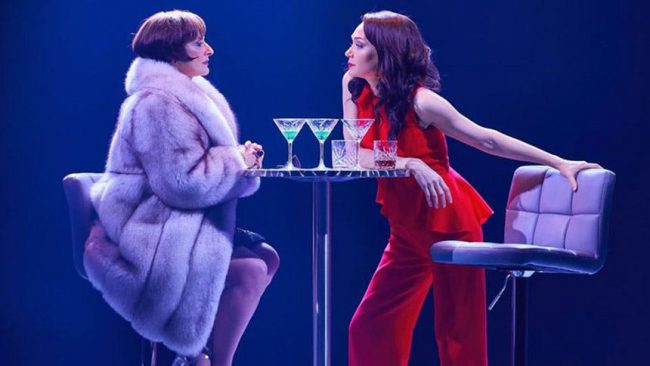 Marianne Elliot's re-imagined version of George Furth and Stephen Sondheim's musical Company sees Bobbie as a single, 35 year old woman at the mercy of concerned friends. The musical premiered in London in 2018 and the Broadway transfer began previews on March 2, 2020 before being shut down just 9 days later. The show stars Tony Award winners Katrina Lenk and Patti LuPone and features some of Sondheim's best known songs, including "The Ladies Who Lunch", "Side by Side by Side", and the iconic "Being Alive".
LuPone recently missed a number of shows after testing positive for COVID-19. However she is now back on the boards….even if she was accidentally struck on the head with an enthusiastically thrown bunch of flowers in her first curtain call back!
So there you have it! Our pick of the top ten musicals to catch on Broadway this year. And after the last two years, we are very glad to be able to compile this wonderful list!