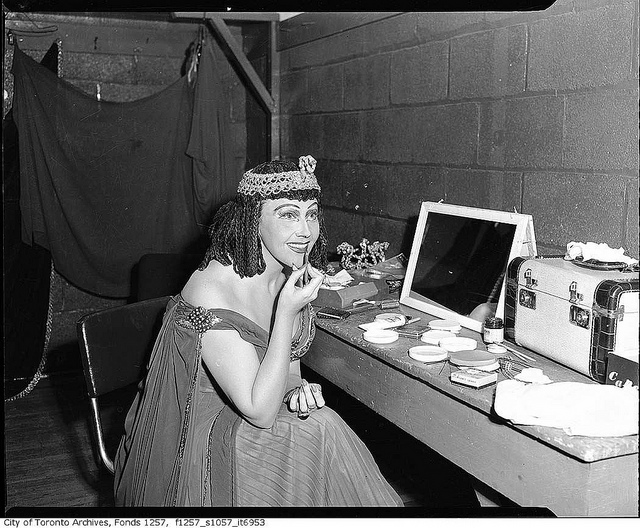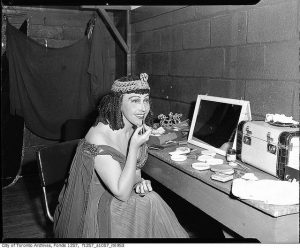 Skin is our largest organ, and for actors it's their largest canvas. Unfortunately the canvas can take a real beating after six-week runs of eight-show weeks, months on tour, audition stress, and countless makeup applications. So here's the skinny on how to keep your canvas in tip-top shape.
Science of Skin
First, here's a little scientific talk to help you understand the inner workings of your body's coolest organ. Skin is composed of three layers, but the epidermis, the outermost layer, is the only one you pay much attention to. The dermis and subcutaneous tissue give your skin the bounce, texture, elasticity and resilience skin is so well know for. The epidermis, however, is responsible for skin's water resistance.
Water resistance is a key to healthy skin. The combination of humectants (water molecules) and emollients (oil molecules) create the super-strong barrier that keeps bad stuff out and good stuff in. An imbalance of these two molecules is often the beginning of skin problems.
Too Dry
For many actors, cleansing their skin to remove makeup after each performance, or traveling to varying climates, dry skin becomes a real nuisance. The problem escalates if you're in a production of Shrek or The Lion King, removing large amounts of grease paint or prosthetics. Here are some of the first things to consider with your skin care regimen.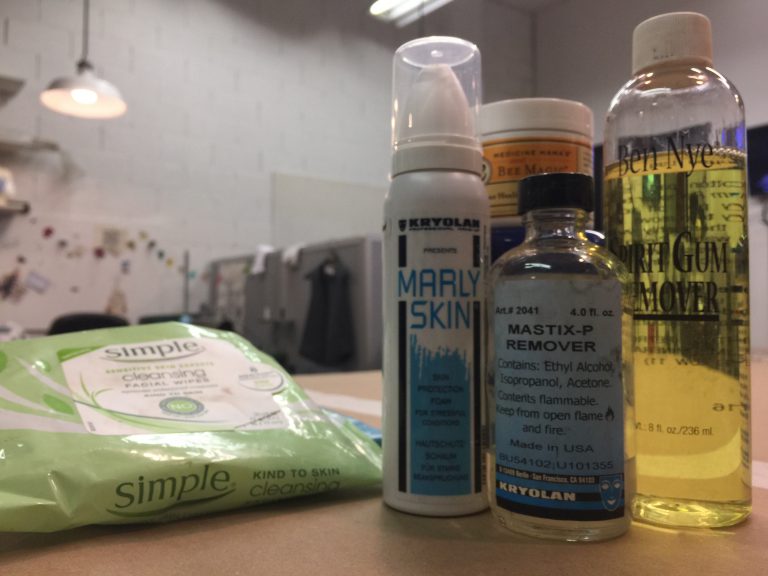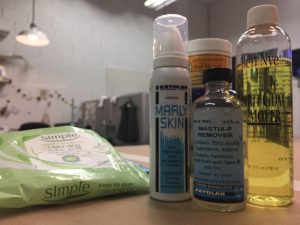 Proper makeup remover: Every variety of makeup has a remover designed for its chemical makeup. Soap will never remove alcohol-based makeup, because surfactants don't disturb alcohol. Alcohol won't remove silicone wig adhesive alone, it has to be combined with a bunch of polycarbon chains. Leave the science of these solutions to the pros, at places like Kryolan for prosthetic and alcohol-based makeup and Lancome for street makeup. Sure, they can be expensive, but so much cheaper than dealing with cracked skin, dermatitis, or really any irritation. Why risk weakening your body's largest organ?
Rebalancing moisture: Moisturizer may not be enough. Many moisturizers are heavier in humectants than emollients, meaning they are putting more water and less oil back in your skin. If you're using makeup that needs alcohol for removal, you'll want to focus on replenishing oil just as much as water. Try a classic cold cream like the Ponds your grandma uses , or heavy-duty overnight moisturizer. If your makeup is removed with an oil-based remover—many of the best street and stage makeup removers contain oils to glom onto the oil in the makeup pulling it away from your face—this is less important, just make sure you've picked a moisturizer that is hypoallergenic, and your skin will like whether you're covering your face in makeup or not.
Too Oily
Oily skin can become a problem for anyone whether they have naturally oily skin or not. The key is don't remove too much oil. Sebum, the natural oil of our skin, is good. It protects us from all the foreign elements that want to invade our bodies. Sure, it's shiny and greasy, but it's important to work with it, not against it.
Choosing the right makeup: If you have oily skin—sheen around the nose, cheeks, and forehead—don't use a liquid makeup. Cream, mousse, and liquid makeups are heavier in emollients, allowing the pigment to slide along the face with ease. On oily skin these cosmetic oils ball up with your natural oils, causing makeup to run. Stick to powdered or water-based makeups that dry like Kryolan's Aquacolor.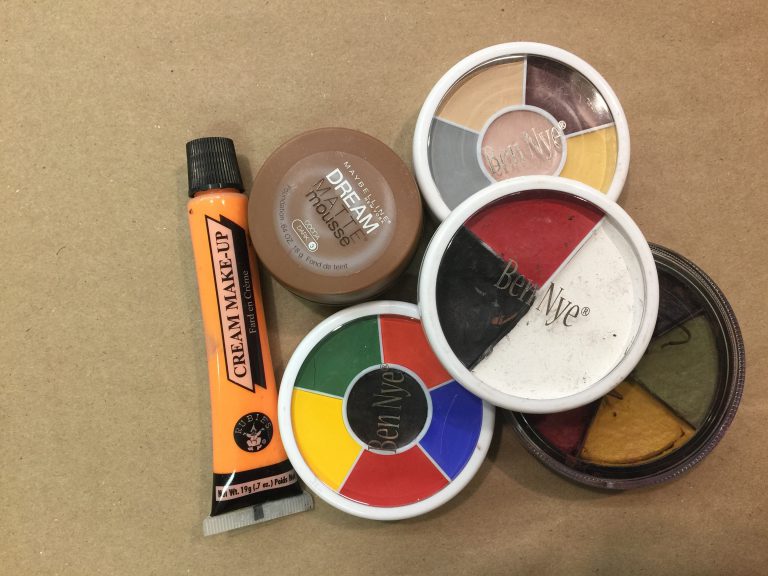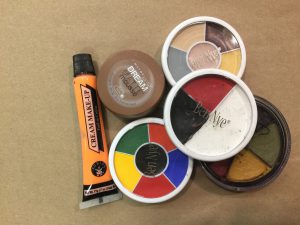 Keep the oil: Removing excess oil sounds like the right thing to do, but by removing oil, your skin will only produce more. That's its job! Instead of stripping the oil with tons of toner, remover, blotting papers, etc., try this: In the morning if you have oil deposits in the center of your face—nose, cheeks, forehead, try massaging the oil out to the rest of your face. You don't want to lose the oil, you just want to redistribute it.
Irritation
Allergic reaction, over drying, and too much exfoliation are all culprits when it come to irritated skin. Here are some quick tips to keep skin calm onstage and off.
Create a barrier: If your natural barrier isn't enough, try a barrier cream under your makeup. This invisible glove will keep your skin's chemistry balanced, and keep makeup on your face. It's well worth the extra cost and step.
Identify the cause: When irritation arrises, consider all the causes. Everything your skin is exposed to is a chemical compound, which reacts to other chemical compounds, so usually the problem isn't just between the makeup and your face. Did you switch laundry detergents? How about daily face wash? Are you over exfoliating? Have you neglected SPF on your day off and have a mild burn? Any and all of these factors can lead to irritation.
Give things a break: On your day off, simplify your routine. Use a gentle cleanser, preferably a cleansing milk (they have fewer drying surfactants). Moisturize with SPF. Don't poke and prod your face. Don't tone it, or exfoliate. Just let it try to rebalance its natural homeostasis.
When in doubt, consult a pro. Whether it's a dermatologist, your go-to theatrical makeup company, or your theater's makeup supervisor, there's a good chance someone will have a clue when it comes to keeping your integumentary system in tip-top shape, and you looking your best. Just don't forget, it's the only skin you'll ever be in, so be gentle, it will thank you in the short and the long run.