All who appreciate good theatre have been given a once-in-a-lifetime gift in the past 18 months, and that gift is Hamilton. In case you live under a rock, yet somehow are reading the StageAgent blog, Hamilton is the story of Alexander Hamilton, a man who was never President of the United States but was just as influential as any in the birth of our nation. Hamilton created our financial systems, the Coast Guard, The New York Post, and was named the first Secretary of Treasury in the United States. Oh yeah, and about 240 years later, some guy named Lin-Manuel Miranda wrote a hip-hop musical about him. And it won all the awards. We've made up awards to keep giving to this show, just to show how grateful we are. In the time it took me to write the last sentence, it picked up two more.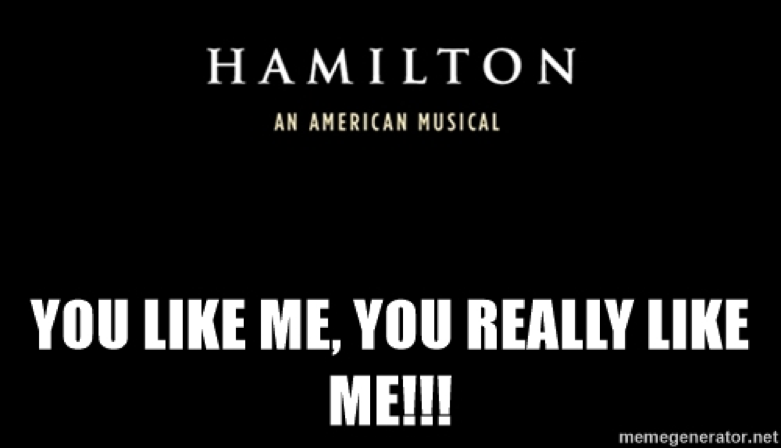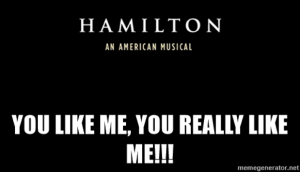 I kid, but seriously, the hype is real. A true but mostly-untold story, Mr. Miranda (along with choreographer Andy Blankenbuehler; director Thomas Kail; musical director Alex Lacamoire; and author of the book, Alexander Hamilton, Ron Chernow), wrapped a semi-biography in the language of this generation—in rap and hip-hop. And Miranda had the vision to tell the story with actors who traditionally would never cross lines of race or gender, so that it can speak to a contemporary teenager who may feel completely disconnected from the founding fathers. And it works beautifully. The bar for excellence has been raised sky-high in the way that great artists have always done.
Hamilton shows its protagonists not as we idealize them to be, but as what they are: people. Fallible people, honest people, hard-working people, desperate people, hungry people. A group of men and women trying to do something nearly impossible—birth a new nation in a new land, with new rules of governance, without a motherland to support them. The country was founded in blood, sweat, slavery. For better or worse, the freedoms we enjoy today are built on this foundation. We shouldn't look at the Founders as superheroes in powdered wigs, but as humans, sometimes deeply flawed, sometimes incredibly inspiring. Hamilton gives us this opportunity.
Uh…I thought this was supposed to be about Camelot…
I'm getting there. Camelot arrived on Broadway (the first time) in 1960, starring Richard Burton as King Arthur, Julie Andrews as Guenevere, and Robert Goulet as Lancelot. Written by Alan Jay Lerner, Frederick Loewe and Moss Hart, Camelot is the story of Arthur, and his journey from foolish teenager to King. (I don't really have to give you the plot of Camelot, do I? Moving on.)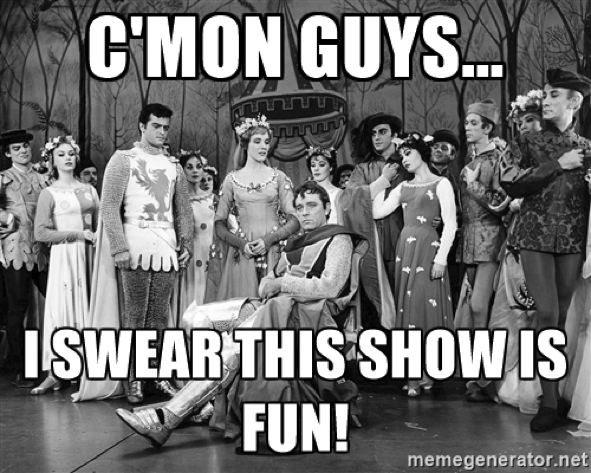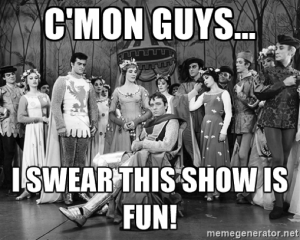 Camelot is a story of inspiration, of reaching for the stars. It is widely known that President John F. Kennedy was a huge fan of the show, and would often listen to the cast album before he went to bed at night in the White House. He was particularly fond of the closing lyrics:
Don't let it be forgot, that once there was a spot

For one brief shining moment that was known as Camelot.
The Kennedy Administration was often referred to as the "Camelot Era." Idealistic, hopeful, ever-striving for the next goal. When America truly entered the "Space Race," it was Kennedy who said:
"We choose to go to the moon. We choose to go to the moon in this decade and do the other things, not because they are easy, but because they are hard, because that goal will serve to organize and measure the best of our energies and skills, because that challenge is one we are willing to accept, one we are unwilling to postpone, and one which we intend to win, and the others too."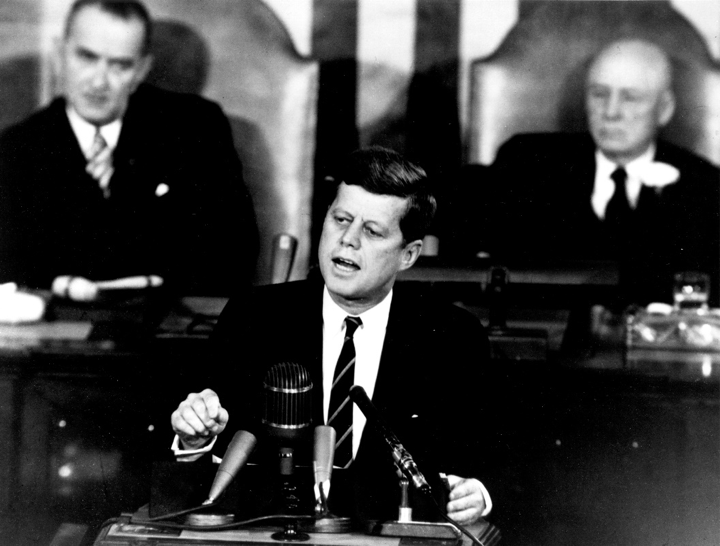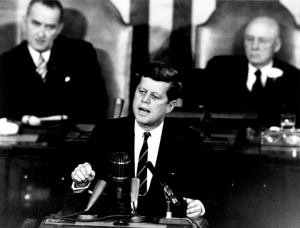 King Arthur was idealistic too. Perhaps a bit naïve, but hopeful. In his powerful speech closing Act One, Arthur says:
"This is the time of King Arthur, and we reach for the stars! This is the time of King Arthur, and violence is not strength, and compassion is not weakness. We are civilized."
Sound familiar?
Camelot, of course, is about some other things that aren't so inspiring. And it doesn't exactly have a happy ending. Arthur fails his mission to keep the peace in the kingdom, war has come to his doorstep—war caused by an adulterous affair between his Queen and Lancelot, spurred on by Arthur's bastard son (he was no saint, I suppose). But even as the battle is upon him, Arthur turns to a young boy who has come to join the fight, and instead sends him to hide, to live, and to tell the story that for one moment, however brief, there was a glorious kingdom known as Camelot.
Back here in our universe, it's been an interesting month or so, to say the least. And many of us find ourselves in an uncertain world. It's a good time to be reminded that it's always the right time to do the right thing. Arthur didn't want to sit at the head of a table, he wanted it round, so that all were equal even though he was King. He wanted a world governed by reason, about what was right, not who was mighty. He had a partner in Guinevere, not a subordinate, but an equal.
Throughout history, art has reflected the time in which it was created, whether it serves as a mirror for the present, a reminder of days long gone, or a glimpse into the future. Those who appreciate art often look to it for guidance, or inspiration. Hamilton gives a gritty edge to what has often been a whitewashed history lesson. Camelot presents a magical, idealistic take on the rules of governance. If ever there was a time to have both shows running on Broadway, I think now is that time.
Besides, who doesn't want to hear Audra McDonald sing Guinevere?