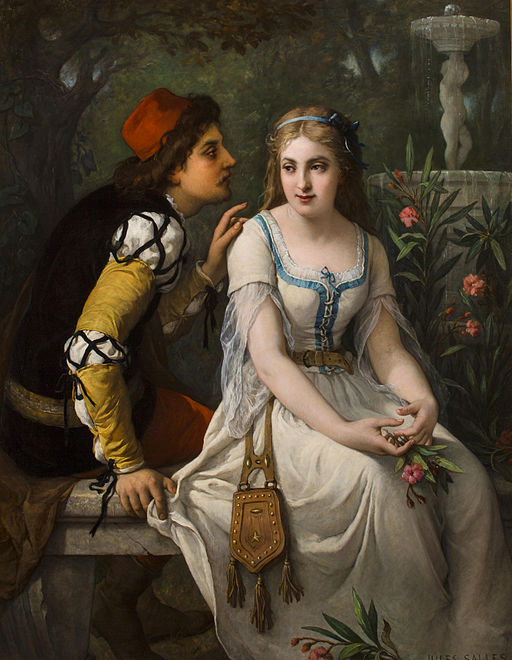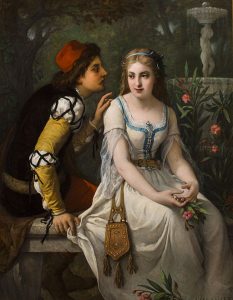 It can be tricky navigating your way through plays with good roles that offer an exciting challenge for the modern teenager. After all, there are thousands of plays out there–where do you start? Are you looking for a powerful monologue, a dramatic scene, or a full play that features a lead teenage role?
We have compiled a list of our top ten key roles that cover male/female parts of different teenage ages, backgrounds, and genres, which will hopefully offer inspiration and motivation in your search for the right teenage role for you.
1. Romeo and Juliet in…..Romeo and Juliet
We're starting with an oldie but a goodie! And a two-for -one! The young couple are, perhaps, the ultimate star-crossed lovers. Although they are often played by older actors, the couple are actually teenagers and their youth, naivete, and passion is what drives the play along. Both roles require strong acting skills and excellent stage presence so that the audience fully believes their doomed love story. A good command of Shakespearean language is a must, especially when relaying it naturally to modern-day audiences. Actors playing both characters must show a great range as they transform from carefree teenagers to a young married couple, facing the greatest challenges and decisions of their lives.
2. Anne Frank in The Diary of Anne Frank
Another young role of female transformation this time but, in marked contrast to the classic tragedy that is played out in Romeo and Juliet, Anne Frank's journey takes place in Holland under the control of the Nazis in the early 1940s. When the play opens, Anne is a carefree, energetic 13-year-old girl but, throughout the course of the play as she and her family go into hiding, she grows up into a romantic, optimistic, and deeply intelligent 15-year-old young woman. It is Anne's voice and her story that lead the play so the actress playing the role must have a strong stage presence and great command of the tale as it unfolds. The part is typically played by a late teen who can portray Anne's journey through her teenage years.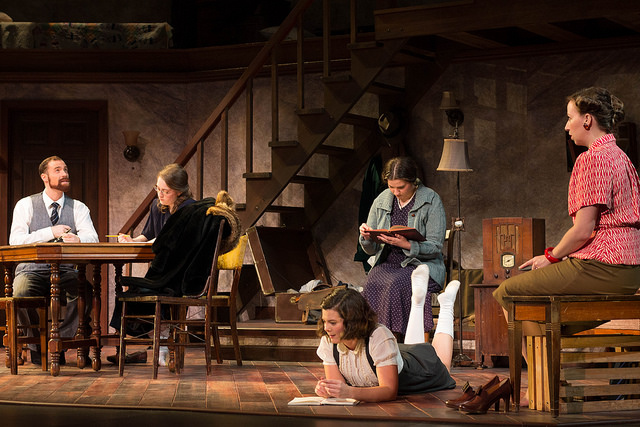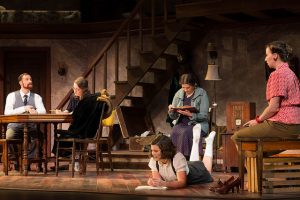 3. Christopher in The Curious Incident of the Dog in the Night-Time
Christopher identifies himself in the script as being "fifteen years and three months and two days" old, although he is often played by an older actor due to the challenging nature of the role. However, for the right, talented older teen actor this character offers a great challenge. Christopher has Asperger's syndrome and this must be conveyed convincingly, with research carried out as to how this would affect Christopher's take on the world around him. He is also constantly moving so the actor playing this role needs stamina and tons of energy!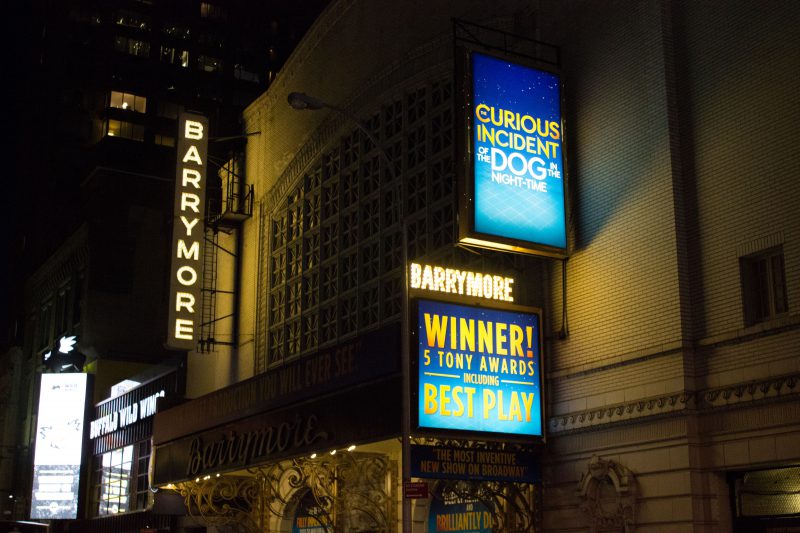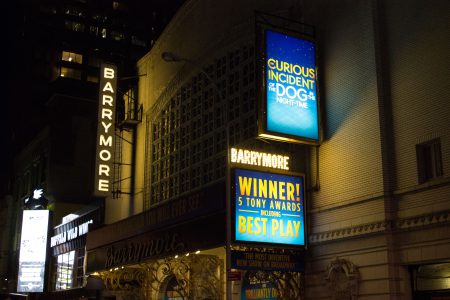 4. Judy Graves in Junior Miss
Judy is a 13-year-old New York teenager in the 1930s. Brought up on the classic Hollywood films, she has an overactive imagination and this causes her to get strange ideas in her head!
She is childish at times, especially when she is by herself, but Judy is treading the fine line between childhood and the teenage years. Intensely funny and full of energy, this role offers a great opportunity for a talented younger teenage girl to get her teeth into. She must be entertaining, upbeat, and have great stage presence to lead the play's narrative.
5. Abigail Williams in The Crucible
The Crucible has several parts for teenage girls of all different character types and sizes so it's a great one to look at for parts or monologues. Check out some of the highlighted monologues in our show guide for inspiration! Abigail is 17 years old and the leader of the Salem girls. She is confident, sexy, manipulative, and cruel. She accuses local women of witchcraft to divert attention away from herself and she is fully aware of the falsehoods and cruel implications of her actions. Abigail has also had an affair with an older, married man in the town and uses their previous relationship to manipulate and blackmail. This part is a great, lead role for a talented older teen.
6. Albus Potter in Harry Potter and the Cursed Child [Parts One and Two]
The most modern play on the list, Albus Potter is a truly magical role for an older teenage boy. He matures from a grumpy, sullen teenager to a teenage wizard who must deal with the potentially fatal implications of his rebellion against his father, Harry. Although, the role is a young teenage boy, it is typically played by a late teen/young adult as the part demands a great deal of maturity, talent, and stamina. It offers a great selection of monologues and the character of Albus is often paired up with his best friend, Scorpius Malfoy, so there are also lots of scenes for two older teens.Take a look both of our guides for the two plays to find out more.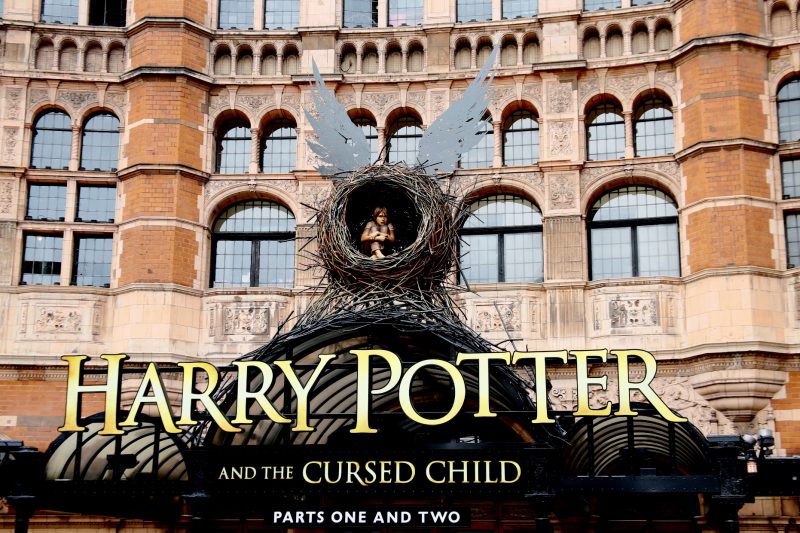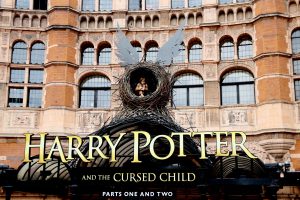 7. The Girl in Eclipsed
The Girl in Eclipsed is a very different acting opportunity to the parts on our top ten list so far. The play is set in Liberia, Africa, during the second civil war there and the actress playing the part of The Girl must have a strong, convincing Liberian accent. She also requires a huge amount of maturity and emotion as the role deals with abduction, polygamy, and rape. The Girl is described as being 15 years old so it would suit a talented older teenage girl.
8. CB in Dog Sees God: Confessions of a Teenage Blockhead
The character of CB is based on Charlie Brown from the comic strip "Peanuts" and has been updated to deal with high school, friendship, and sexuality in the modern day. Writing to a penpal friend who never writes back, CB has a lot of monologues as he pours out his heart and his concerns on the paper. The death of his much-loved dog prompts him to question the meaning of life and his own identity. He is deeply introspective and often gets things wrong as he searches for answers. First produced in 2004, this dark comedy offers a fascinating and challenging look at being a teenager in the twenty-first century. CB must have a playing age of 16-18 years old.
9. Cory in Fences
In this Tony Award winning play, Cory is an African-American teenager from Pennsylvania who must navigate a tricky relationship with his father, Troy. He starts the play as a frustrated teenager about to graduate from high school and ends it as a soldier returning home after his father's death. He is a talented football player and desperately wants to make his father proud, but he feels constantly put down and belittled by Troy. The role offers a great chance to demonstrate maturity and and a range of emotions for an older African-American teen.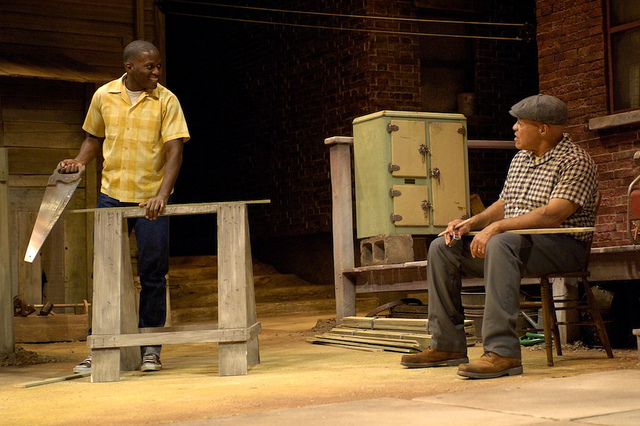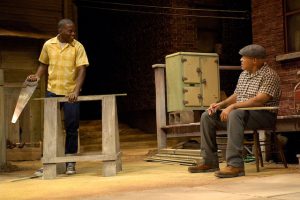 10. Hank in Marvin's Room
Finishing with another key role for a teenage boy, Hank is an unstable, troubled teenager who begins the play in a mental institution after burning down the family home. He takes lithium although his moods still swing violently. Hank has a frail, distant relationship with his mother yet, despite running away as he thought he always wanted to, he ultimately returns to his dysfunctional family. Hank is an interesting character role for a teenage boy who is able to portray the fine balance of being mentally unstable without becoming an exaggerated characterization.
So there you have it! Just a dip into some of the exciting and challenging roles for teenagers in plays. Enjoy exploring and find the right role, monologue, or scene for you.