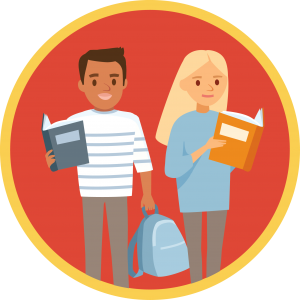 Lisa Cotie, a theatre teacher at the award-winning Booker T. Washington High School for Performing and Visual Arts in Dallas, Texas, was one of the first teachers to include StageAgent for Schools as part of her drama curriculum. Here, she shares her thoughts on how, and why, teachers need StageAgent for Schools in the Drama Classroom. StageAgent for Schools has now been adopted by the drama programs at Dallas ISD high school and middle schools.
Early in the 2016-2017 school year, I sat in a brainstorming session with the head of the Dallas Independent School District Theatre department, a few mentor teachers like myself, and StageAgent representatives. StageAgent was starting to codify the idea of a StageAgent for Schools platform, and we were there to pound out how StageAgent could most effectively work in a drama classroom setting.
We all agreed that the following problems plagued the typical drama classroom:
We needed a way for students to learn about plays and playwrights without compromising our existing programs, something that could efficiently familiarize students with plays and playwrights.
Students are

not getting enough exposure to plays and playwrights

.

We want all of our students to read more plays, but there is only so much time in a class period. And, at least in Texas, Theatre I (the entry level performance class) is a survey course spanning numerous standards ranging from basic understanding of theatre as an art form and its historical significance, to creative expression both in performance and production, and more. And then, in the technical theatre production classes, building big musicals and plays is hard, physical work. So much class time is spent building sets and props, hanging and focusing lights, etc, that technicians don't get nearly as much exposure to actual scripts as actors do.
We needed a way to help our students build the skills to hone in on audition materials that meet any given requirements.
In a thriving theatre program with students auditioning in the community and/or for colleges

,

many teachers' planning and after-school time was spent finding audition and practice materials for those students.

When students are sent to find material on their own, they often become frustrated since they don't know exactly what to look for when searching for monologues or scenes, or even how to apply basic research skills to find solid material. They spend time reading plays that have no age-appropriate characters. Or, they end up "cheating" by going to an outdated monologue book or a random website and using pieces that aren't necessarily from published plays. Finding disparate songs for Musical Theatre is even worse, with students choosing songs that are not appropriate for their ages or types, and that often aren't even in their vocal ranges.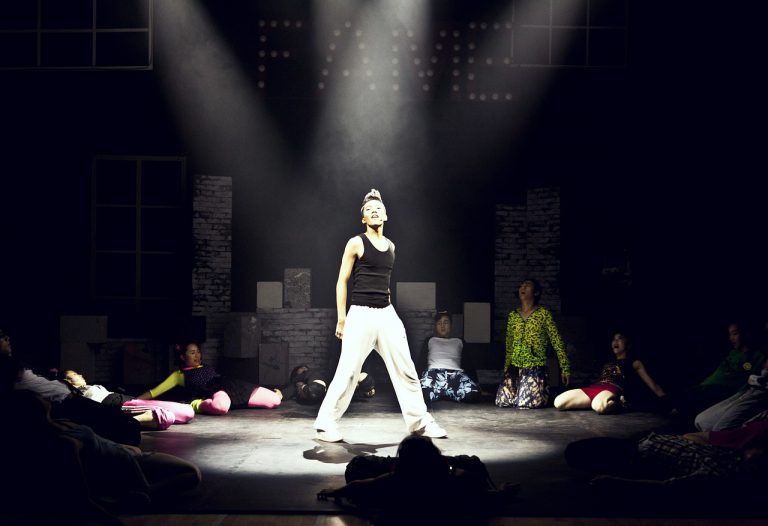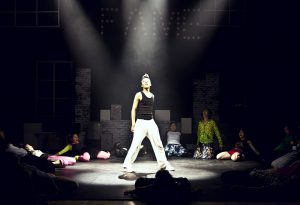 We needed to be able to teach students how to research and self-pace while teaching the rich history of theatre.
Teachers fight an uphill battle with Theatre History

.

There is so much more beyond the basics. In an urban district, we have a duty to make sure our students see art from their own cultural perspective. Students need to learn about Vega and Lorca and understand how their work has then led to Octavio Solis or even Lin-Manuel Miranda. Students need access to learn about Amiri Baraka (nee Lee Roi Jones) and Lanford Wilson and Charlie Smalls. In addition, urban students today are often lacking in research skills. Not all students have access to a home computer, and those who do, need to learn better skills finding reliable content.
We needed a safe website for students to access and utilize.
The Performing Arts can seem very subjective to many people.

Education today is data driven.

Teachers struggle daily with solidifying measurable data in many topics; theatre teachers need some sort of tool, a means of measuring student growth. Theatre classes are group-oriented and project-driven by nature, but we must be able to track an individual student's work. And the more efficient and effective a tool, the better. Computers in the classroom and constant online access have bred kids who are quick to use the internet, so a web-based tool is an obvious solution; BUT…
We needed access to viable, shared lesson plans.
And finally, it can take a lot of time for teachers to create high-quality lesson plans aligned to State and National Standards.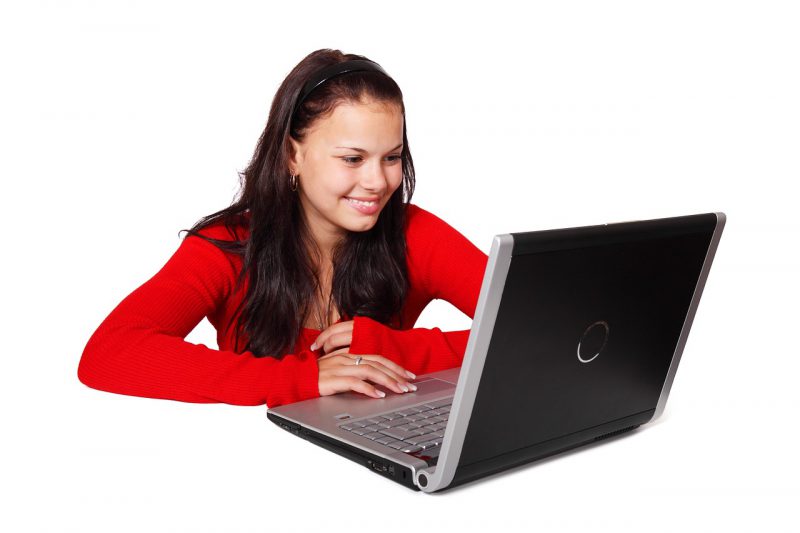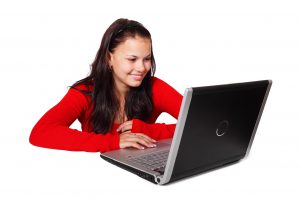 So, that day we came up with this seemingly crazy wish list for a web platform to bring into our drama classrooms. In summary, it had to provide all these things:
A means for students to become familiar with more plays and playwrights;

A searchable index for students to browse points in theater history, types of plays, subject matter, and even technical requirements;

A searchable index to aide students in choosing audition portfolio materials both from straight plays and musicals;

A means to easily measure and monitor students' growth and set goals;

An internet environment where students could perform research safely during or outside of class;

A self-paced student environment; and

Lesson plans for busy teachers to incorporate this new tool; all of which must be data-driven, but not copious.
It seemed like a pretty tall order to me!
A few months later, the StageAgent team was getting close to rolling out a product that actually does ALL of these things–StageAgent for Schools! And I got to be on the team to test it! It amazed me! I could not wait for the 2017 school year to begin! I had so many ideas and lesson plans zipping through my head like trains in a station.
School has been in session for a month now, and we have been using the brand new StageAgent for Schools platform in my classes. These are the results:
I have upper level students digging in to find age-appropriate, voice-appropriate audition pieces on their own!

My tech students are using StageAgent for Schools to research plays and develop a season as a production team using one of the new lesson plans!

My Theatre I students are becoming familiar with a myriad of plays.
StageAgent for Schools even offers quizzes now to test student knowledge of shows. In the new Teacher Dashboard, I can set a Quiz Goal for each student at the beginning of a marking period. The goal appears on each student's page, and they are able to keep track of their points themselves.
We are researching plays from Sophocles and Shakespeare, Oscar Wilde to Harold Pinter, David Henry Hwang to Lynn Nottage, and more. The work is all student-driven, I do not have to "tell" them about plays; they research themselves. The online environment is safe, and the system is intuitive for my students…and for me.
I am literally using StageAgent for Schools in every class I teach!
If you are a teacher and would like to learn more about StageAgent for Schools, watch the video below and visit this page for more information.