While broadway's biggest day, The Tony Awards™, got their start in 1947, CBS began carrying the broadcast in 1978 and has aired the Tonys every year since. As a result, the Tonys provides an opportunity for millions of people around the world to get a taste of Broadway from their living rooms. The show puts a spotlight on the entire theatre community – not just Broadway but regional theatre as well. It reminds millions of viewers about the benefits of arts education and support for creative arts.
For theatre producers, winning a Tony can bring new life to a financially struggling show. However, productions that leave the Tonys empty-handed can find themselves quickly nearing the end of their run on Broadway.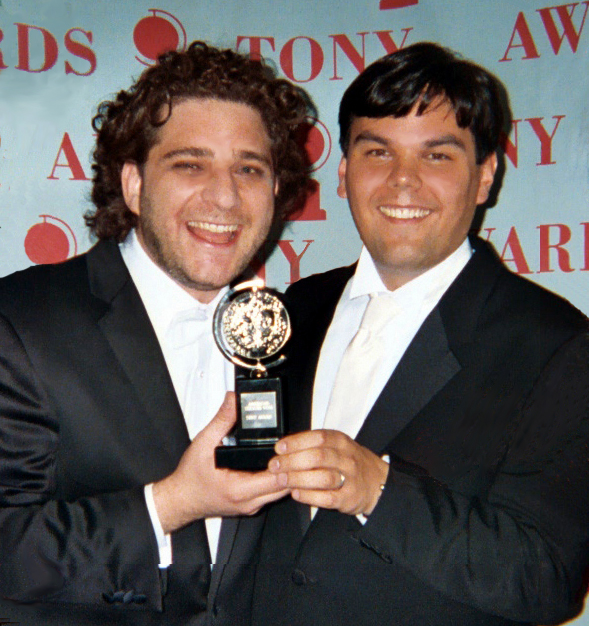 The 2015 Broadway season has been one of the best in recent memory. I don't pretend to be qualified to make Tony predictions — except it would be a crime if Curious Incident of the Dog in the Night-Time does not win the Best Play award.
As usual, the show tonight will be aired on CBS (June 7). It will be shown, tape delayed, at 8pm anywhere in the US. Here's the real start time based off which city you live in:
New York: 8:00 PM
London: Monday, 1:00 AM
San Francisco: 5:00 PM
Los Angeles: 5:00 PM
Houston: 7:00 PM
Sydney: 10:00 AM
Dallas: 7:00 PM
Winnipeg: 7:00 PM
Chicago: 7:00 PM
Since you most likely are not familiar with all of the nominees for this year's Tonys, I thought it would be useful to give a brief overview of each of this years shows. For all of the shows, I've borrowed the summaries from tonyawards.com. Click on a show's title to read the StageAgent show guide or review.
Nominees for Best Play
The Curious Incident of the Dog in the Night-Time by Simon Stephens
"Mark Haddon's international best-selling novel comes to thrilling life in an adaptation by Simon Stephens, direct from London."
Hand to God by Robert Askins
"A uproarious and provocative new American play by Robert Askins that centers on shy, inquisitive student who finds an outlet for his burgeoning creativity at the Christian Puppet Ministry in the devoutly religious, relatively quiet small town of Cypress, Texas."
Disgraced by Ayad Akhtar
"The critically acclaimed play about the stories we tell our friends, the secrets we tell our lovers, and the lies we tell ourselves to find our place in the American Dream."
Wolf Hall Parts One & Two by Hilary Mantel and Mike Poulton
"Based on the best-selling novels by Dame Hilary Mantel, these exhilarating stories of power and persuasion transport audiences to the volatile court of Henry VIII, where words cut like steel and the shadow of the Tower loomed over all.
Nominees for Best Musical
"The timeless story of love in a city rebuilding from the heartbreak of World War II transformed into a new Broadway musical of romance, redemption and hope."
"A groundbreaking, refreshingly honest musical about seeing your parents through grown-up eyes, based on Alison Bechdel's best-selling graphic memoir."
Something Rotten!
"Hear Ye, Broadway! From the co-director of The Book of Mormon and the producer of Avenue Q comes something original… something fresh… Something Rotten!, a world-premiere musical comedy about the musical comedy that started it all."
The Visit
"Chita Rivera and Roger Rees star in a new musical by John Kander, Fred Ebb, and Terrence McNally about greed, love, and one woman's carefully plotted revenge."
Nominees for Best Revival of a Play
"Bradley Cooper, Patricia Clarkson and Alessandro Nivola star in the classic play based on the real life story of a 19th-century British man whose severe disfigurement made him a star of the traveling freak show circuit."
"Carey Mulligan, Bill Nighy and Matthew Beard star in David Hare's play about a schoolteacher who receives an unexpected visit from her former lover, a successful and charismatic restaurateur whose wife has recently died."
This Is Our Youth
"Michael Cera, Kieran Culkin, and Tavi Gevinson star in Kenneth Lonergan's living snapshot of the moment when many young people go out into the world on their own, armed only with the ideas and techniques they developed as teenagers."
You Can't Take It with You
"James Earl Jones stars in the classic Kaufman and Hart comedy."
Best Revival of a Musical
"Rodgers & Hammerstein's classic tale of a British schoolteacher's unexpected relationship with the imperious King of Siam."
"The iconic musical comedy created by the legendary creative team of Leonard Bernstein, Betty Comden, Adolph Green, and Jerome Robbins."
"Kristin Chenoweth and Peter Gallagher star in a new production of the classic Broadway musical comedy."

That's it folks. By the time you read this, the nominees are probably starting to squeeze into their gowns and tuxes. It should be a fun and entertaining night of watching Broadway on TV!