Amanda Whitford Grundy is a teaching artist, actress, and educational consultant for StageAgent for Schools. Amanda recently developed curriculum for use in drama classrooms that want to utilize StageAgent for Schools. Here she shares some thoughts on cross-curricular teaching and using StageAgent for School to integrate theatre with other subjects.
If you are a drama teacher, then you probably already know the many ways StageAgent can be a valuable asset to teaching theatre. But for both drama teachers and teachers in other subject areas, StageAgent provides the tools you need to connect theatre to other topics. With the advent of the new StageAgent for Schools program, it's now easier than ever to integrate theatre into cross-curricular learning projects. Here are some ideas on how to integrate Theatre and other subjects such as Literature, Writing, History, Music, and Dance with the help of StageAgent for Schools.
Literature
Poetry
Song lyrics from musicals include some of the most beautiful and clever poetry ever written. "The Surrey with the Fringe on Top" from Oklahoma, "If I Loved You" from Carousel, "Somewhere" from West Side Story, "Younger Than Springtime" from South Pacific, and "On the Street Where You Live" from My Fair Lady are all examples of poetic, descriptive lyrics. Your students can look up these songs and many more on StageAgent for Schools.
Shakespeare and Classic Plays
Almost every English/Language Arts high school reading list includes at least one Shakespeare play and a Greek play. This is usually the most common cross-curricular teaching avenue, but it's also a very good way to engage your students in both theatre and literature. By using the StageAgent for Schools Show Search, you can plan lessons around titles such as Julius Caesar, Romeo and Juliet, and Hamlet. StageAgent for Schools also gives you the ability to have your students read about the shows using familiar literary terms: plot, characters, synopsis, context. As your students research literature through this theatre website, they are also applying literature vocabulary as well as theatre vocabulary to their learning. And speaking of Shakespeare, we have a fantastic Intro to Shakespeare Unit Plan on StageAgent for Schools that you will definitely want to check out when planning your cross-curricular lesson. Â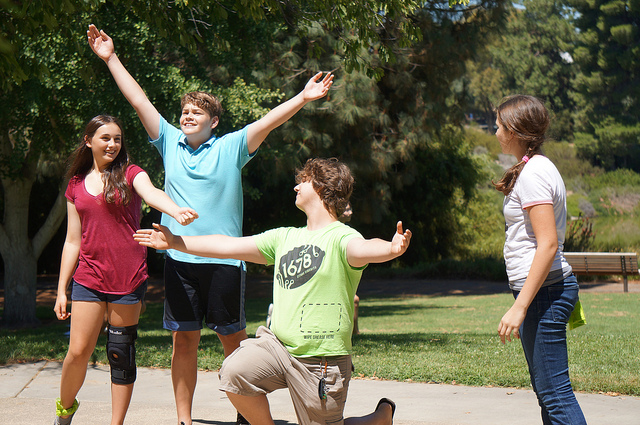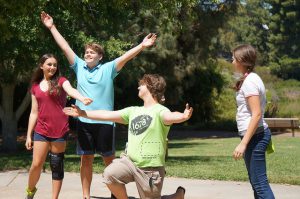 Other Literary Works
After reading a literary work whether it be fiction, non-fiction, criticism, or poem, students can talk about the themes of that piece of work. Through Keyword or Tag Searches, students can click on descriptive keywords like "family" or "friendship" that connect to those themes and discover plays, musicals, and operas, and compare and contrast those pieces of theatre with the themes of the piece of literature that they just read.
Writing
Creative WritingÂ
Through a Character Search on Stage Agent for Schools, students can browse through different characters in plays or musicals using identifiers ranging from age and style of a show, to vocal and dance abilities. Students can read the character analyses and watch video clips showcasing those characters. By reading a Show Guide, students can look up more information about the character within the context of the show. They can write a creative writing piece based on the information they gather about that character, using instructor prompts such as What do you think happened to this character before the play begins? Where did this character grow up? What was it like?
Persuasive Writing
Teachers can browse through the Scenes Section of StageAgent for Schools to locate scenes with characters that have different points of view. You could ask your students to read the scene and then write a persuasive writing piece on which character should win the argument and why. Â You could then encourage your students to read the whole play and see if that changes their opinion. Write a second piece that adds to their first persuasive piece or a new persuasive piece advocating for the other character based on new information gleaned from reading the whole play. Â Â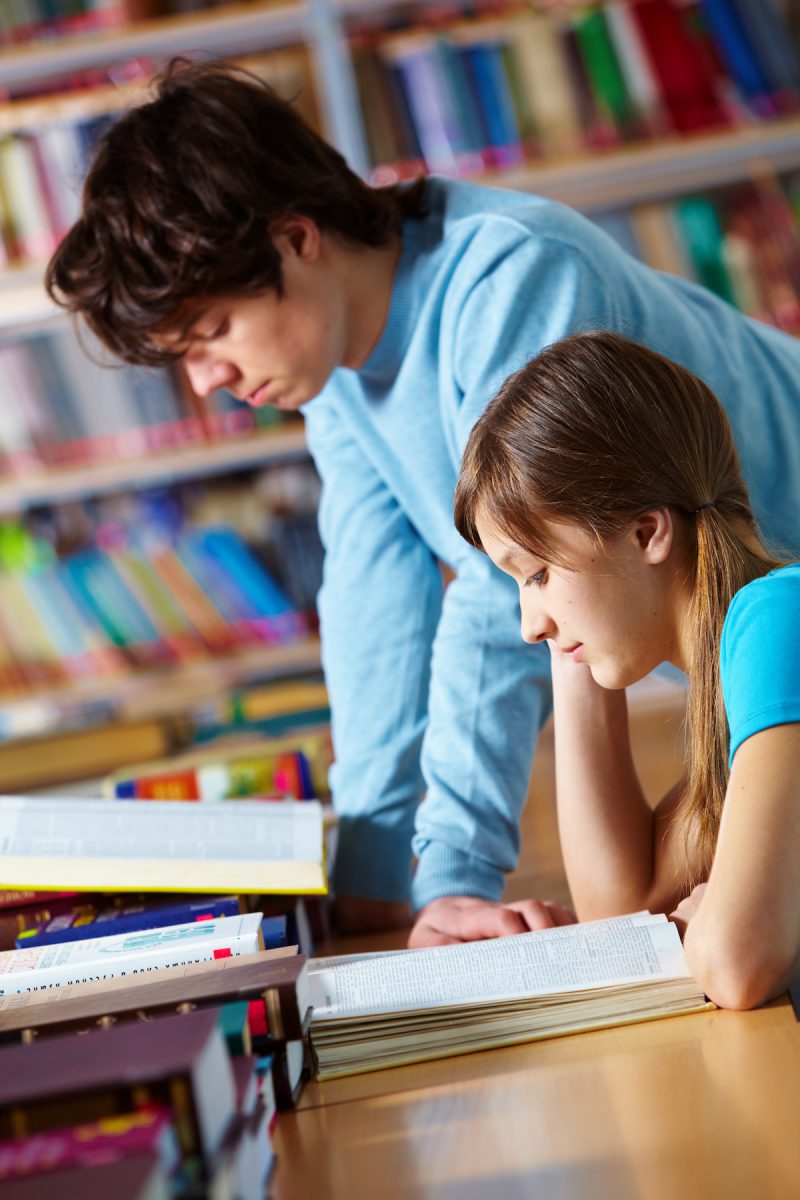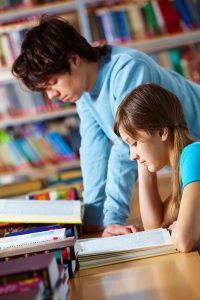 History
Lately, Alexander Hamilton has been the most mentioned historical name due to the smash hit musical created by Lin-Manuel Miranda. Although Hamilton does offer some student tickets, it is still very hard to get in to see this production that is taking musical theatre by storm. But you can access videos and information on Hamilton through StageAgent for Schools as well as many other shows that highlight moments in history. By using the Keywords within guides and the Keyword Search and clicking on words like "politics", "African-American" "Asian", "British", and "New York", shows will come up that have additional tagged words that might fit the era in history you are studying and connect what was happening in history and characters from that era (fiction or non-fiction) theatrically. Â
Music
In addition to plays, StageAgent for Schools has a vast Show Guide library of operas and musicals. It allows you to easily teach the form of opera or operetta or musical theatre by listening to and watching clips of songs located under the Videos Tab from all these forms of music. StageAgent for Schools also features a Writers Section that can be helpful in learning about composers and lyricists. Additionally StageAgent for Schools offers song analyses and and a Song Search tool to locate songs that represent different vocal types for music and voice classes.

Dance
Some of the dance world's most famous choreographers have created movement for the stage. Using the Videos Tab in the Show Guides and within the Character, Song, and Monologue Analyses, you can expose your students to the styles of movement by famous and influential choreographers like Bob Fosse, Jerome Robbins, and Agnes DeMille. Not only do your students get to watch the movement style, but they can read about the characters that are dancing the piece and the story they are telling through the movement in a linked Character Breakdown and Show Synopsis. This is a great way to inspire your students in their growth as dancers as well as teaching theatre proficiency at the same time as dance.
These are just a few ways to enliven your classes and teach across subjects utilizing the content and research tools on StageAgent for Schools. As you explore the platform, I'm sure you will think of many other ways to engage your students in other subjects and theatre. Have fun exploring and creating!
To learn more about StageAgent for Schools, watch the video below and go to StageAgent.org for more information and to sign up your class for a FREE 7-day trial.