We continue to commemorate Women's History Month with a celebration of some brilliant contemporary female playwrights! While the dramatic canon of frequently taught and majorly produced playwrights can definitely feel like a bit of a boy's club, there are plenty of outstanding female dramatists whose work continues to shape the theatrical landscape.
Lauren Yee
Lauren Yee's work draws from Chinese American history and representation. Her play King of the Yees earned her recognition and a grant from the Virginia B. Toulmin Foundation. Inspired by her father, the play is a biographical look at Yee's embracing of her own cultural heritage. The rest of her body of work includes plays like Cambodian Rock Band, which earned her the American Theatre Critics Association New Play award, and in a word, which was the recipient of the Will Glickman Playwright Award. She's a member of the Ma-Yi Theater Company in New York, a professional theatre that produces new works by Asian American writers.
Keep an eye out for Yee in 2021; her play Mother Russia will be performed at the La Jolla Playhouse and PlayMakers Repertory Company, with productions of Cambodian Rock Band and The Great Leap also scheduled for productions throughout the country.
Lauren Gunderson
In keeping with the Lauren theme, Lauren Gunderson is another playwright you should know. Since 2016 Gunderson has been the most produced living playwright in the United States, and it's no wonder: she has over twenty published plays to choose from. Perhaps one of her best-known plays is I And You, a two-person drama revolving around high school classmates Caroline and Anthony. Caroline is homebound because of chronic illness. One day, Anthony suddenly shows up at her house, uninvited, to work on a school project due the next day. The play is semi-legendary for its plot twist at the very end which, fair warning, will make you feel things (no spoilers here, you'll have to read or see it).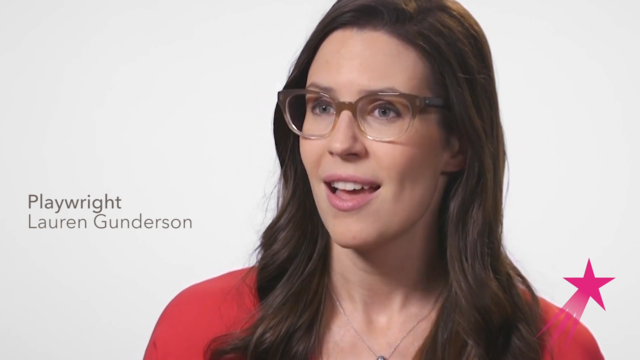 During the pandemic, Lauren has been offering free playwriting classes via Facebook and maintains a very active online presence. In 2020, she premiered The Catastrophist, based on her husband's work as a virologist. Silent Sky, Exit, Pursued by a Bear, and Miss Bennett: Christmas at Pemberley are some of her other popular works.
Ntozake Shange
Ntozake Shange was a poet and playwright whose work dealt with feminism and black identity. Her best-known work, For Colored Girls Who Have Considered Suicide/When the Rainbow Is Enuf, focuses on seven women who have endured a sexist and racist society. Inspired by her own life, Shange wrote the play as a series of poems representing the struggles faced by African American women at various stages in their lives. It's a deeply intimate and personal exploration of black identity and sisterhood and was adapted into a film in 2010 called For Colored Girls.
Shange is closely associated with the Black Arts Movement, which seeks to redefine the Western aesthetic. To that end, her plays feature unique and unconventional spelling and structure (the spelling of "enough" as "enuf", for example). Sadly, Shange passed away in 2018, but her work remains hugely popular and is continually performed at theatres throughout the world.
Danai Gurira
Though she trained and primarily works as an actress, Danai Gurira won critical acclaim and a Tony Award for her play Eclipsed, about a group of women forced to serve as wives to the Commanding Officer in the Second Liberian Civil War. Set in a one-room shack, the women care for a fifteen-year-old simply known as The Girl, who has also been abducted and held captive. The Girl must resign herself to a difficult decision: whether to stay with the commanding officer or become a soldier and fight in the war.
Outside of playwriting, Gurira is known for her work on the TV series The Walking Dead as well as a variety of stage roles. She played Isabella in Measure for Measure and made her Broadway debut as Martha in Joe Turner's Come and Gone. She's also an all-around rock star: she speaks four languages, does cross training, serves as a UN Women Goodwill Ambassador, and founded Almasi Arts, which is dedicated to arts education in Zimbabwe.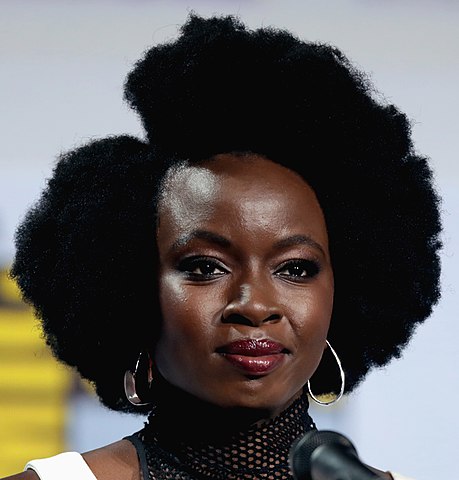 Amy Herzog
A finalist for the 2013 Pulitzer Prize for Drama, Amy Herzog is known for her complex characters and sharp dialogue, and many of her plays explore history and the ideas connected to it. Her play After the Revolution is an intellectual family drama that ran off-Broadway in 2010. It revolves around a young woman who devotes her whole life to the memory of her grandfather, who was blacklisted during the Red Scare, and explores the ideas of loyalty and what it means to be a citizen.
Another of Herzog's popular plays is Belleville, which finds two young Americans, Zack and Abby, living in Paris. Zack is ostensibly a doctor with a mission to combat pediatric AIDS. But as it turns out, there are some things Abby doesn't know…(again, no spoilers here).
Martyna Majok
A personal note: I got to meet and watch Martyna workshop her play Queens in 2016, and ever since then I've decided that I want to be her when I grow up. Martyna's work explores underrepresented voices, like immigrants, women, and people with disabilities. Her plays Inbound and Queens both deal with immigrant women and their perspectives on the American Dream and survival in America. Queens is currently being developed into an HBO series. In 2018, she won the Pulitzer Prize for Drama for Cost of Living, which explores two relationships: Eddie, an unemployed truck driver, and his wife Ani, who became a quadriplegic after an accident, and John, a student with cerebral palsy, and Jess, his caregiver. The play was noteworthy for its representation of disabilities as well as for casting actors who actually have the disabilities they portrayed.
Lynn Nottage
Lynn Nottage has not one, but two Pulitzer Prizes, the only woman of whom that's true. Her work explores people who have been systematically marginalized, like a black seamstress in Intimate Apparel and refugee women in the Congo in Ruined. Lynn has said that her work aims to "shine a light on areas that don't get seen". To that end, she explores difficult and complex topics that are often overlooked. Her work is produced throughout the world, and she's currently a professor at U.C. Berkeley.
Suzan Lori-Parks
Suzan Lori-Parks is a bit of a renaissance woman. She's written plays, movies, novels, and is also a musician. She's also the first African American woman to win a Pulitzer Prize, for her play Topdog/Underdog. Probably her best-known work, Topdog/Underdog follows the tumultuous relationship of two African American brothers named Lincoln and Booth. She also wrote The America Play and In the Blood. Her work explores race and identity through the lens of history, and her plays are often lyrical with a blend of humor.
Of course, this is just a small sample of awesome contemporary female playwrights. Who are some of your favorites?