The timeless art of casting…it can be a tricky puzzle for anyone. That's especially true with school productions, where a whole host of factors come into play (pun intended). How do you support the growth of young performers while also creating the best possible production? To double-cast or not to double-cast? And what about stage parents?
Keep Score
I use a simple rubric for scoring auditions and taking notes. I have five categories: preparedness, projection/articulation, characterization, professionalism/poise, and classroom observations. For each category, I give a score from one to five and some general notes. This helps me keep things as objective as possible and can be useful if it comes down to two actors who are roughly equal in overall ability. Be sure to keep your rubrics after auditions so that you can refer to them if students or parents have questions or…let's call them "concerns" about casting.
The Art of the Callback
Callbacks are their own beast, and they can get a little chaotic. You'll want to have a "callback roadmap" with a plan that will help you get the most information and avoid wasting time. I always start callbacks with a quick group warm-up. This gets people loosened up, but it also gives me a chance to make some preliminary observations about how my actors might work in an ensemble. For sides, I choose two to four pages that will give me the most information. Ask yourself what the trickiest thing the actor in a particular role will have to do or what quality they absolutely have to have, then find a scene that lets actors demonstrate that. I just cast Clue: On Stage. The character Wadsworth has some comedic tour-de-force scenes that have to sell. So I had my Wadsworths do some improv and then they read the three pages where Wadsworth re-enacts the whole play in about two minutes. That was all I needed. When it comes to callbacks, don't overdo it with sides. Just have a small handful that will give you the most bang for your buck.
Putting the Cast Puzzle Together
I like to have an index card with each actor's name on it that I can write quick notes on during callbacks. Usually, it's just general observations and what character I think they're the best fit for. Then I quite literally lay all my cards out on the table and start piecing together the casting puzzle.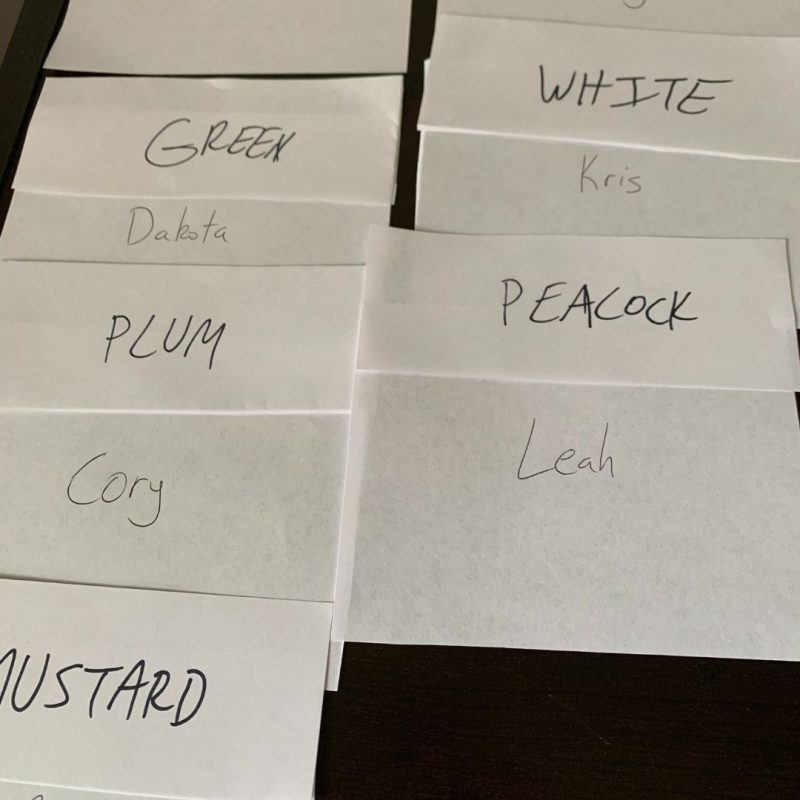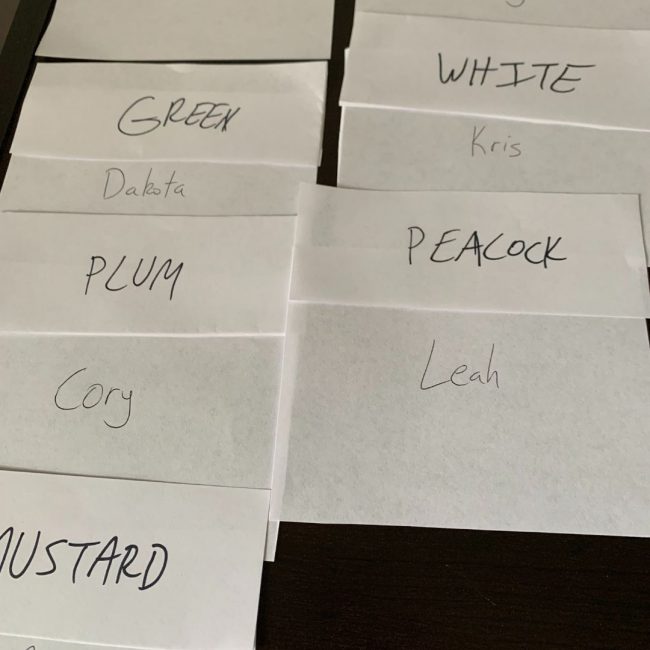 Sometimes, the theatre gods smile upon us and the choice for a role is obvious. But when it comes down to two equally strong actors, there are other factors to consider that might tip the scales. Have both actors had roughly proportionate role sizes? If not, I'll typically lean toward the actor who hasn't had as many opportunities. You can also consider schedules and availability. If one student is more available, it can be advantageous to favor them when casting.
Cast Opportunities Galore
One thing to keep in mind is that we are ultimately working in educational theatre, not professional or even community theatre. Of course, we want a good production and we should cast the strongest performers for the major roles, but there's also a lot to be said for using productions as educational opportunities. After all, theatre is best learned through experience. So I never shy away from finding as many opportunities as possible for students. That may mean expanding an ensemble, splitting up smaller roles, or adding "extras" for some scenes. If those aren't feasible for your show, you can think about doing some kind of performance before the show and/or during intermission that utilizes students you couldn't cast.
Sleep On It
I always put together my cast list immediately after callbacks, when everything is still fresh in my mind. But I consider this a first draft. After I step back a bit and let my head stop spinning, I revisit my casting the next day and make sure I'm making the best and most sensible choices. I also think about whether I'm giving as many deserving students as possible an opportunity. This is a good time to double-check audition forms and make sure I've cast everyone in roles that align with their gender identity and that there aren't any significant schedule conflicts listed.
The Moment of Truth
I have a specific methodology when it comes to putting up the cast list, one that spares me and my students as much…grief as possible. The cast list always goes up on the last day of the week. That gives students the weekend to privately process any disappointment, frustration, or cosmic rage. It also creates a norm to help stave off (some of) the frantic "when is the cast list going up?!" questions. I offer students the opportunity to get feedback from me about their audition after two weeks, which gives them time to divorce themselves a little from the initial gut punch.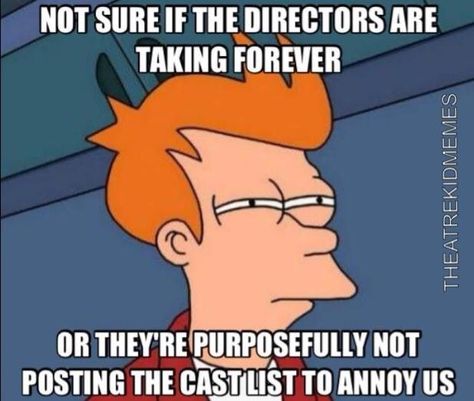 The first time I ever hung up a high school cast list, I was terrified. I quite literally posted the list and went and hid. But I've started thinking about what message that sends to students. Maybe I'm just getting braver with experience, but I'm moving away from the "post it and run" mentality. Don't get me wrong, I don't stand out by the list or make myself particularly present, but I don't dash off either. If a student is particularly upset, they see that my door is open. And while I stick to my policy about no specific feedback until later, I don't have any qualms about offering some sincere, empathetic words. I have a few go-to's: I've been in your shoes and I know it sucks, it doesn't reflect how I feel about you as a person, and I hope you audition again in the future.
There's no one-size-fits-all method to the madness of casting a school play. My methods are largely informed by my specific student population and the size of my program in a given year. Yours will probably change too, but you'll find that you have a handful of tried-and-true procedures and methods that you can always fall back on.