After a great inaugural summer last year, the StageAgent summer intern program is back! StageAgent interns spend 3-4 months with us and gain training and insight into the inner-workings of running a major web publishing property. They also get the opportunity to develop their writing portfolio by creating new show guides, improving upon existing guides, and contributing to the StageAgent blog. We'd like to introduce you to the newest interns here at StageAgent!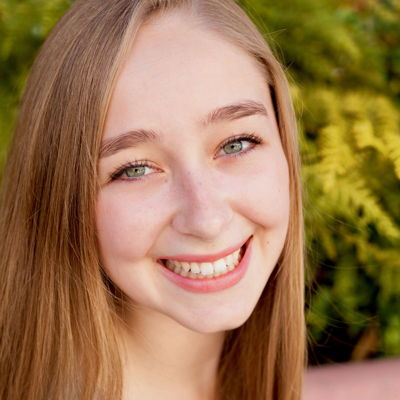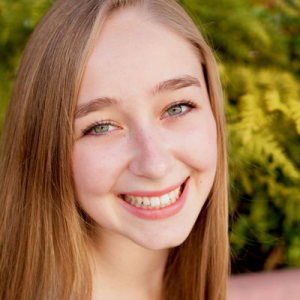 Hailing from the Bay Area, Chloe grew up seeing and participating in many musical theater productions. She now attends Stanford University, where she pursues a double major in Theater and American Studies. Tap dance is her not-so-guilty pleasure. Some of her recent roles at Stanford include Desirée Armfeldt in A Little Night Music, the Emcee in Cabaret, and Mother in Ragtime.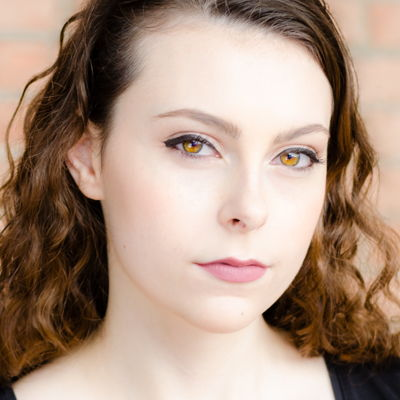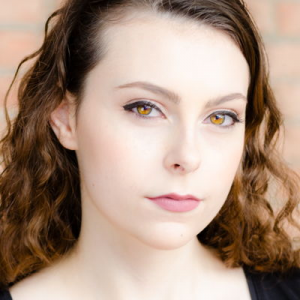 Alyssa Yates is a performer with big dreams! She has been performing since the age of eight and couldn't imagine doing anything else. Alyssa has performed in over 30 musical productions over the last 12 years. Her personal favorites include Emma in Jekyll and Hyde, Lucille Frank in Parade, Dorothy in The Wizard of Oz, and Cosette in Les Miserables. Alyssa is ready to put her heart out on the stage for all to see, so look out for her in the years to come! She looks forward to meeting many of you on her journey to " The Great White Way!"
We took a few minutes to chat with Chloe and Alyssa and ask about some of the reasons they wanted to intern at StageAgent and what they were looking forward to learning and working on.
Did either of you use StageAgent before applying for the internship?
Chloe: I often catch myself binge-researching musicals in my free time. It's classic nerd behavior, I know. But this is exactly why I was so thrilled to find StageAgent's internship program! I was interested in StageAgent's theater-related content creation, confident in my existing theatrical knowledge, and excited to learn more theater repertoire on the job. StageAgent offered me the chance to continue learning about what I love while producing helpful resources, so it couldn't be more perfect!
Alyssa: I was really excited to hear about the opportunity to apply to intern with StageAgent because it was a way for me to be able to combine two things I am really passionate about, writing and theatre. I already knew that StageAgent was a great way to learn about shows quickly, which is especially helpful when you are an auditioning actor. It really helps with getting the knowledge you need to go into an audition feeling confident about what you are auditioning for.
How do you think your internship will help you either in upcoming coursework or projects post college?
Alyssa: I believe that this internship will help me in later coursework and projects at the University of Central Florida because through completing the work for this internship, I have already learned so much about new shows and I have only just started! I feel that I will know so many shows inside and out by the time I am finished here, and that is knowledge I can always carry with me!
Chloe: The structure of this internship highlights the benefits of self-guided work. I have enjoyed the freedom to engage in shows and projects of my choice while working for StageAgent, and seem to produce higher quality material due to my interest in the work. Many assignments in college have very broad prompts, and I am recognizing the multifaceted importance of choosing specific topics and content that I am inspired by. Additionally, I am sure I will leave this internship with greater knowledge of theatrical repertoire, and I will be excited to contribute this knowledge to my Theater degree. Â
How has theatre affected your life?
Chloe: I fell in love with musical theater at a very young age and began studying/performing in elementary school. However, at the time I didn't realize how important theater communities would be to me over the years. I have been fortunate enough to meet and bond with many of my closest friends through arts-related experiences, and I sincerely couldn't imagine my life without these individuals. They are kind, funny, talented, supportive, smart, driven, humble… I could go on! I feel lucky to have so many stars in my life, and look forward to forging new friendships over the years.
Alyssa: Theatre has greatly affected my life in many ways. It started as an elementary after-school activity because I enjoyed singing, and it has stuck with me ever since. I have found so much joy in theatre and have met so many incredible people from all over! I have found that participating in and watching theatre is a great way to take a break from every day life and enter a different world. I have found such safe haven in theatre and I would be a different person if I didn't find theatre!
If you had to pick, what would be your top three favorite shows?
Chloe: Oh, no! Right now, I am obsessed with Rodgers & Hammerstein, so Carousel, along with Les Miz, and Ragtime.
Alyssa: Jekyll & Hyde, Natasha, Pierre & The Great Comet of 1812, and Beetlejuice*
(*Editor's note – stay tuned for Alyssa's brand new guide for this show!)
What's one more fun thing you'd like to share about yourself?
Alyssa: I also direct kids theatre. I am so proud of it, and I absolutely love it!
Chloe: Let's speedily recite all of the colors in Joseph and the Amazing Technicolor Dreamcoat in the correct order. I will undoubtedly win.
The whole StageAgent team is thrilled to have Alyssa and Chloe join us. Keep an eye out here on our Contributors page to see what guides they have written in the oncoming months!
If you are a college student or recent high school graduate who might be interested in future internship opportunities, drop us a line with a cover note and resume!