It's the year 2020, I can't believe it! I Wish I Knew is still alive and kicking. When I hear "2020" it sounds so futuristic because there are so many Sci-Fi movies that were set in 2020. I'm always amazed by how many crazy things they predicted have come true. We have a lot of insane technology. We will soon be using self-driving cars. There are holograms and there's video chatting. I mean, we have made a lot of progress. However, there are still some things that we're a little behind on…
Our country is the most diverse it's ever been and yet we are still struggling to show the reality of that diversity on our stages and on our screens. Don't get me wrong, we're doing better, but we still have a long way to go. Luckily, there are people like I Wish I Knew's first guest of 2020: Victor Vazquez.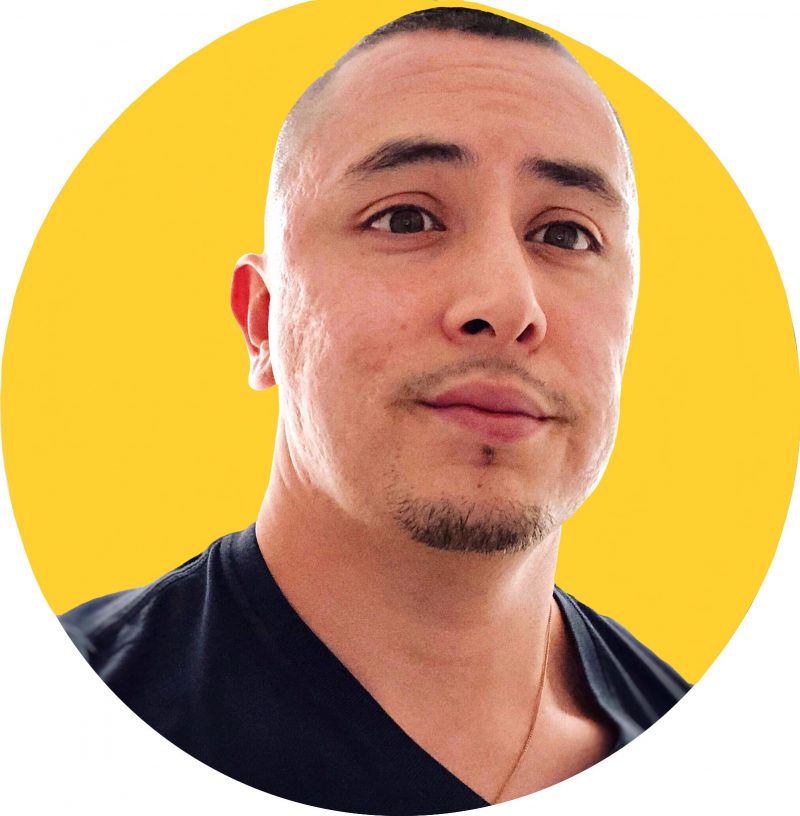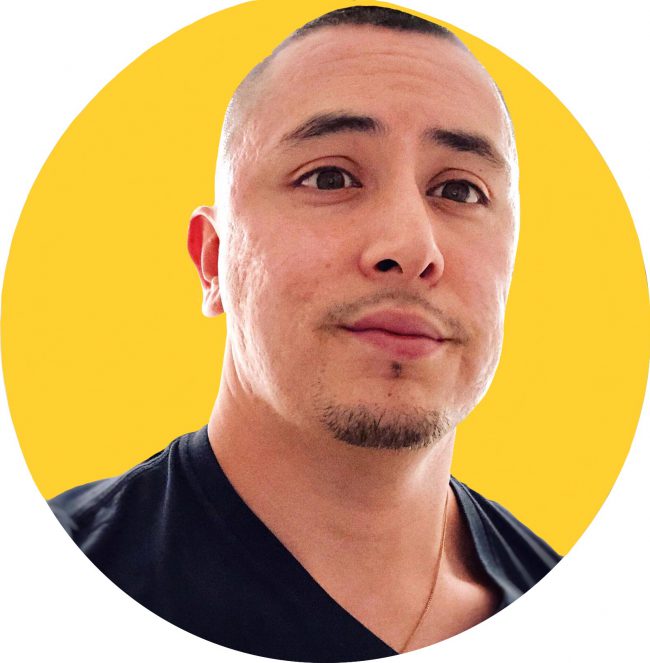 Victor (he/him/his) is a casting director based in New York City. Not only is he a casting director of color (which is rare enough as it is), but he has recently started his own company called X Casting NYC whose mission is as follows:
"X Casting re-imagines the art of casting with a shared sense of purpose towards equity, diversity, inclusion, collective liberation, and anti-racism in all its processes. X Casting is dedicated to equity by supporting projects led or created by people of color, women, and queer creators in NYC and globally."
How amazing is that? I have been hounding Victor for a long time to get this interview because I think what he is doing is so important for the health and sustainability of the arts community I love so dearly. X Casting NYC is a new company, but he is already gaining traction because (fortunately and unfortunately) casting with a focus on equity, diversity, and inclusion is something not a lot of other people are doing.
If you have always wanted to know how to become a casting director, read this amazing interview. Victor takes you through his whole journey from athlete to director to producer to the casting director/writer/entrepreneur that he is today.
If you are an actor, read this interview. Victor gives great advice about what he looks for in the audition room.
If you like amazing writers who are really good at answering questions, read this interview.
Without further ado, Victor Vazquez!
Q: Tell us who you are and how you got interested in theater!
Hello, I'm Victor Vazquez. My gender pronouns are he/him/his. I was born in Compton, California and raised in South Central Los Angeles during the 90's, a tumultuous time in LA history. My parents were raising four boys, so… sports became very important. I played five sports without much of a pause for ten years, often going from one season straight into another (soccer, football, hockey, tennis, and varsity swimming) on and on.

Theatre didn't come into the picture until my final year of High School when I saw my first professional show at The Pantages Theatre through a free ticket from a church group. It literally cracked me open. I immediately joined the Drama Club at school, and I then added a major to my college applications: Theatre, in addition to English. I wanted to be a Civil Rights Lawyer.
Q: Did you begin in this industry as a Casting Director? If not, how did you find your way to it?
No one starts theatre as a Casting Director. It's nearly impossible to get a foot in that door, I've realized. It's too narrow of a door to get your foot in that way because so much of this industry is still about who you know and who will open the door for you to teach you how this world works.

In undergrad, I was admitted into the Directing program, and I double majored in English with an emphasis in writing. My first job was a tremendous entry point into the Los Angeles theatre mecca; an entry level salary position at Center Theatre Group (a 50-million-dollar institution) via the Education and Community Partnerships department. I landed the job right out of college, which is a rare feat, and it was mostly due to my thesis.

In my final year of undergrad, I was a recipient of a $20,000 national grant which allowed me to write, produce, and direct my own play with a neighboring professional theatre company (Breath of Fire Latina Theatre Ensemble in Santa Ana, California). There, I collaborated with Latinx local musicians and Santa Ana youth to develop my own play. I used the Cornerstone Theatre Company methodology to create a community-based theatre project that was formed by and with Santa Ana artists (a predominantly Latinx city in Southern California). I invited Center Theatre Group to come see my show; they did, and I was invited to interview that way. After my job at CTG and a few writing fellowships, I found myself doing a lot of heavy producing and project management for the Artistic Department at The Pasadena Playhouse, which is where I learned all about AEA and SDC contracts, how to collaborate with directors and playwrights and actors, casting, and paying artists on time (super important). At The Playhouse, I worked on the development of a new musical, and cast and produced several stage readings throughout LA county. I even single-handedly produced a $600,000 project that culminated in the closing of an entire street in Pasadena with live performances of a new play set in a 100 year old Victorian home.

These skills, along with five years of working in regional theatre, helped position me for a much bigger role as the head Casting Director and Line Producer at Arena Stage in Washington D.C., a 25-million-dollar organization. It was there where I was able to really form what kind of Casting Director and Producer I am now.
Q: What is your favorite part about being a casting director and why?
Casting is so much about the ability to imagine. It's about working intimately and collaboratively with a vast community of artists and their imaginations: producers, directors, writers, actors, designers. Each project is important and requires its own unique approach. No two projects are alike. I love the creative venture and stamina each project requires.

I am a true champion of actors. Really, I absolutely love and admire actors. I believe deeply in artists, in part because I am one. I'm a writer; I went to grad school for TV writing, and I still honor and nurture that part of my artistry outside of casting. Therefore, I am also able to understand the position I am in much more deeply, which is to say that I'm keenly aware of the role and the importance of the artist in today's world. It's hard to be an artist but it's harder not to be one… when you are meant to be one. I love supporting those who are brave enough to believe in themselves and their craft.

I also love being in the audition room with actors. It's such an intimate space, and it is always my aim to bring warmth and care into these rooms to allow actors to be vulnerable and feel safe enough to play and make bold choices.

One of my FAVORITE things is seeing actors I've cast on stage. It's so special to know the grand adventure they had just to get to that point.

Okay, I answered that question like five times!
Q: What is the hardest part about being a casting director and why?
The hardest part about being a casting director is notifying an actor and an agent when we are not able to make an offer. It's always hard to do this because we are in the business of forming companies, and a million factors play into such decisions. Rejection is hard, and it's always my hope to find the right project for actors and to maintain a positive working collaborative spirit as we continue to forge ahead together.
Q: You just finished going to school in England, right? What did you study and why did you decide to continue your education?
I always wanted to go to Oxford for a master's in writing. I remember proclaiming it at 21, saying it out loud, that I'd begin the application process in 7 years and apply, apply, apply until I got in. At 27, I remember starting the application and never submitting it. The following year I turned it in and was wait-listed. Then, I applied again the following year and was admitted. It was a 2-year program, and I flew to London eight times in those two years to attend seminars, tutorials, classes, to live there for brief moments and study for a week or two at a time. I was able to keep my job as a Casting Director in Washington D.C./New York during the entire time, which meant I was balancing an impossible travel and school/work schedule, often zooming from DC to New York every week nonstop, and sometimes to LA and Chicago, and London, over and over again. For a long time, I would wake up and ask–"What city am I in?"

I remember once being at Oxford for a 14-hour school day, going from course to course to several one-on-one tutor meetings, and then having to cast an emergency re-cast within a matter of hours… all from my cell phone. It didn't help that London is five hours ahead of EST in the world clock! But I did it!

As for the "Why" of it all—I'm also a writer. It's who I am, and it's my personal creative craft that I will continue to practice throughout my lifetime…that and cooking. I love cooking! I write television drama and fiction, and I want to live a life where I can do it all: cast, write/produce TV, publish novels, and cook.
Q: When did you decide that you wanted to start your own casting company?
I'd been thinking about X Casting NYC for over a year before it launched. I'm the type of person who is quite opposed to starting another company unless it's the only thing of its kind. So, in the spirit of community, I started asking everyone I could what they thought of the idea—if it was unique, necessary, important, and if I was the right person to do it. Each time I talked about it, I would break open the idea and question each angle, inviting others to do so as well. Eventually, I realized that there was a problem, and that I had a unique position to begin to solve that problem.
Q: Why do you think it's important to have equity, diversity and inclusion discussions around casting?
First off, these are jobs, this is employment, it is someone's livelihood. The art of representation is not essentially just an art, it is a justice driven necessity. What we see, and who we see matters. Look at the Oscar's–it matters.

Second, there are very present biases in hiring/casting. This has been proven time and time again in TV, film, and theatre.

Let's look at the Actor Equity Association (AEA) Diversity Study first. It concluded that, "This study proved out an embarrassing truth within our industry: a major lack of diversity on stage," and it notes that we should be embarrassed with the very present bias in casting which results in abysmal levels of unequal representation across all its stages nationwide. The numbers are much worse in New York, on and off Broadway.

The matter of equity in casting is simple because it impacts us all, ignoring it is an injustice. But, let's talk data.

Report after report has demonstrated that New York City has a diversity problem across all its stages, and it's not improving. The New York Times and reports from the Asian American Performers Action Coalition (APAC) and the Actors Equity Association (AEA) have demonstrated that the problem has actually gotten worse. The Actors' Equity Union concluded that the major lack of diversity on stages all across NYC is due to conscious and unconscious hiring biases in casting. Recently, the APAC report found that representation of actors of color on Broadway and off-Broadway productions dipped to 29% from 36% in the previous season. Among those affected, LatinX actors saw the most drastic decline, swinging from 8% to 2.9% of all hires, and roles for Black and African American performers decreased from 23% of all hires to 18.6%.

New York just might be the most diverse city on the planet, but it does not represent that on its stages. This diversity problem has real economic impact for NYC actors of color who wish to continue residing and working in the city and to continue making it the most diverse place in the world. The failure of existing creative teams with hiring biases ultimately impacts the vibrancy and diversity of the city and its workers. The NYC Broadway industry sector contributes 5 billion dollars and supports an estimated 44,000 full time jobs each year. Meanwhile the NYC small theatre industry generates an additional 1.3 billion in economic output, supports 8,400 full-time jobs and pays $512 million in wages a year. What's troubling for me is that these are employment statistics, which represent the economic viability of entire groups of artists who make New York the vibrant city that it is. Simply put–they are out here, auditioning, and they are not getting the jobs due to possible casting biases.

In addition, Millennials' expectations of inclusion is part of what is driving industries to find solutions to this work now more than ever before. I'm a Millennial and my generation will make up 75% of the workforce in five years (2025) according to a Brookings report (nonprofit public policy organization). That is to say, the future workforce is just as passionate about inclusion and equity as I am, and if they can't see diversity in the workforce and if they themselves aren't being hired, they're likely to struggle to envision their own trajectory and eventually leave the industry, or do as I am– change it.

Now, one last point on this matter. The combined buying power of people of color in America reached $3.9 trillion in 2017; Latino's accounted for $1.5 trillion of that spending power (larger than the GDP of Australia). In film, people of color keep purchasing the majority of the tickets for half of the top 10 films, ranked by global box office. In 2017, films featuring a majority of people of color in their casts posted the highest median domestic box office. Meanwhile, films with casts that were 41%-50% people of color were released in the most major theatres, on average (2,880) and had the highest mean opening weekend rank. It is worth noting that films with casts that were less than 11% people of color, had the lowest median domestic box office and opening weekend ranks. This is all according to the 2019 UCLA Hollywood Diversity Report which reports on the prior fiscal year (2017).

That said, having large casts with people of color is absolutely better for business. Period.

I can talk about this for days because it is very important to me how we tell the narrative of inequity in casting. It's important what we see and don't see. I look forward to sharing those thoughts with all of you in a series of articles to be published in 2020.
Q: What are some things you wish you knew before you got into casting?
* Becoming a Casting Director is really hard.

* Racism is real in casting. White supremacy is real in casting, albeit it's mostly part of the systems we have inherited that we must now confront, reckon with, and evolve.

* It's important to have an understanding of bias (conscious and unconscious) and to learn how to assess your own biases when maneuvering through such a subjective art form.

* Lots of actors have endured the trauma of one or more casting directors in the past, and there are many of us now who are trying our best to be better and more thoughtful allies in the room for actors.

* There are no guidebooks for the art of casting; you have to try and fail and learn along the way.

*Casting is a lot of fun, and it is actually a very creative and fulfilling practice. You meet a lot of artists along the way who remind you why do this.

* It's okay to cry and laugh in a room with someone you just met a minute ago.
Q: What are some things you wish you knew before you started X Casting NYC?
Everyone is allowed to try and everyone is allowed to figure it all out along the way. That is the most important thing I wish I knew before I started, and it's the single mantra I carry with me today. It's okay to not know how to do everything, like starting a new enterprise, just do it and get better at it every day.
Q: What are some things that make an actor stand out in an audition room?
An actor who knows who they are is Gold—I am not there to validate you, or not validate you, I am simply there to meet you where you are and see if we can match on a project today, and if not, perhaps one tomorrow. An actor who carries a spirit of generosity, kindness, and knows how to balance that with determination and a dedication to their craft is already winning. When I meet that sort of energy in the room, it doesn't matter if you get cast today, what matters is that I am now championing you and I want to bring you in for everything I can.

Also, to actors: Make choices in your material in every audition. Make subtle choices in all your reads that make us see the material in deep new ways, that make us see that this material matters to you and that you've thought about it carefully, that you are already making choices in the material, and that you know how to make this character yours. Never do a straight read with no changes. We've picked this scene for your audition/callback because we need to see a very specific thing, often times a change, a shift, transformation, or your range. Consider that.
Q: What is some advice you have for theater companies and theater leaders who want to be better about EDI in their casting?
Hire casting directors of color. Hire trans casting directors of color. Hire casting directors with disabilities. Hire black woman casting directors. Hire Native/Indigenous casting directors. Then, let them do their work. And, pay them.
Q: Where can people find out more about you?
Visit me at www.xcastingnyc.com!
Enjoyed this interview? Check out some previous I Wish I Knew blog posts, including interviews with director Jeffrey Lo, intimacy director Sarah Lozoff, and wardrobe specialist Franzesca Mayer.