I Wish I Knew is back this week and it's our first interview with a male identified artist! Jeffrey Lo (he/him/his) is a multi-talented, Filipino-American director, playwright AND casting director at the soon-to-be Tony Award winning (!) TheatreWorks Silicone Valley. He was kind enough to give me an incredibly in depth look into the life of a director.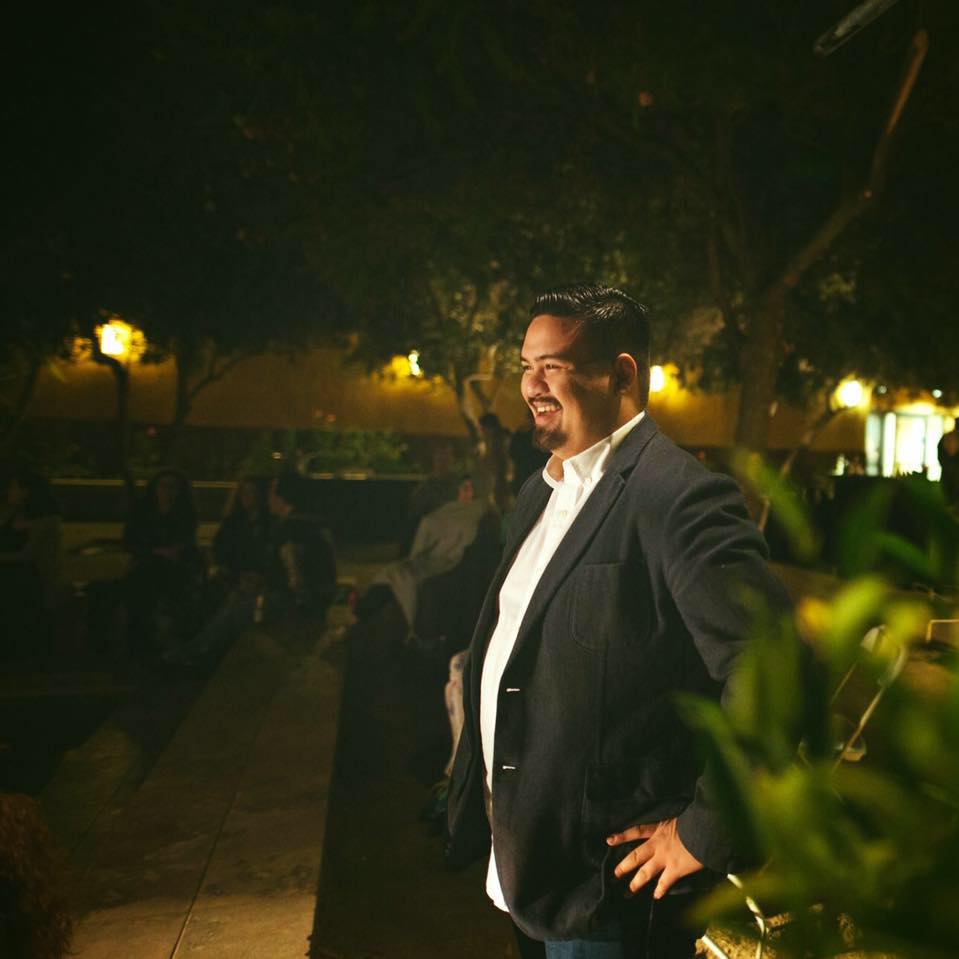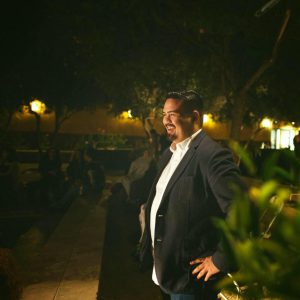 I went to college with Jeffrey Lo (known lovingly as J Lo) at the University of California, Irvine. I remember J Lo being one of those theater majors who does everything. He was in school full time (and at Irvine you have to take ALL subjects, not just theater classes), plus directing shows in the program, plus assisting shows, plus starting his own theater company in the department, plus writing plays that he directed. He was always smiling and never looked stressed, and that was very impressive to me—I'm someone who was always stressed and mildly panicked trying to navigate my theater degree!
I knew that Jeffrey would go on to do big things, but I didn't realize he'd get there so quickly. It often takes theater people just coming out of undergrad some time to acclimatize to "the real world", but J Lo knew what he wanted and started paving his way immediately.
Jeffrey is based in the Bay area and his directing has been seen at TheatreWorks Silicone Valley, Capital Stage (in my hometown, Sacramento), Hillbarn Theatre, Los Altos Stage Company, Palo Alto Players, and many more. His playwrighting is also a huge part of his life and he has been produced and workshopped all over the Bay Area. His play, Writing Fragments Home, was a semi-finalist for the O'Neill Playwrights Conference (a big deal!).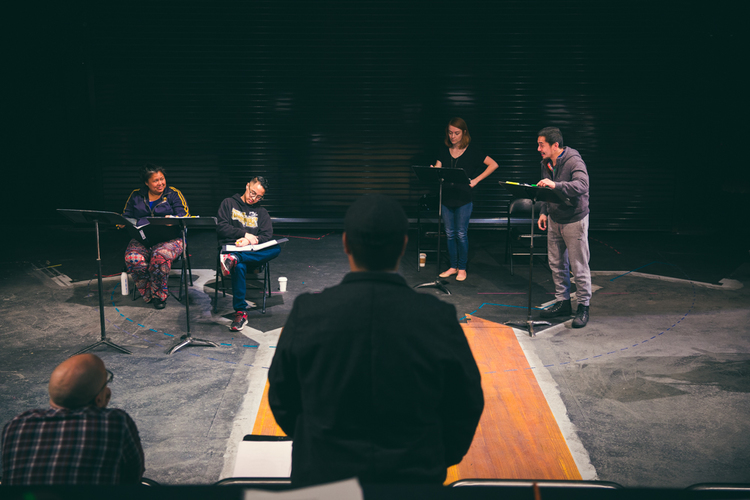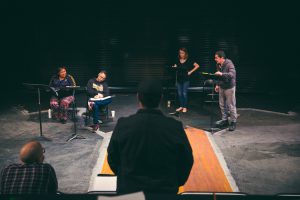 If you're interested in directing, definitely read this interview. If you're interested in playwrighting, definitely read this interview. If you're an actor, definitely read this interview. Are you human? Read on!
Q: When and why did you get interested in theater?
I grew up in San Jose, California and I became interested in theatre in my junior year of high school. To be honest, I worked on my first production in high school because I had a crush on a girl who was acting in the play. My deep interest in theatre started the following year when our drama teacher asked us to write and direct our own plays with the intro students. It was at that point – when I explored the writing and directing aspects of theatre – that I began to feel my passion for theatre.
Q: Did you study theater in undergrad?
I did. At first, I enrolled as a Literary Journalism major but quickly decided to double major in theatre because I couldn't shake the passion that I felt for telling stories on stage.
Q: What made you choose directing?
I think what put me on the directing path is that my favorite part about theatre as an art form is the community building aspect of it. I think that great directors – from the early parts of forming their creative teams all the way to audience outreach work – are always thinking about how they are building a strong community around their work.
Q: What is the first thing you do when you approach a script you're going to direct?
It depends on if the piece is a new work or not. If the piece is a new work, the first thing is to always start with the playwright. If I have a relationship with the playwright, we sit and have a conversation about their goals for the piece and how I can help foster that goal. If it's a newer work but without playwright involvement, I do research on what the playwright has said about the work to help me maintain that vision as I continue with my pre-production work.

If it's a classic work, I still do the research to know what climate the play was written in and why we think the playwright wrote the work, but I put more of a focus on how my voice can help elevate the story or make the story fresh. After those early conversations and thoughts, my brain always quickly turns to casting. I think it might be because my other hat is that of casting director at TheatreWorks Silicon Valley, but my mind always comes back to who are the most exciting performers I can get to collaborate with on these characters.
Q: What is your favorite part about being a director?
As I mentioned earlier, I love the community building I get to do as a director. In the rehearsal room I try to create an environment where everyone feels happy and safe to do their best work and to me that means an environment where artists feel safe to take risks. I love working with a group of brave artists who aren't afraid to make mistakes in the rehearsal room because it is through those mistakes that we make the greatest breakthroughs.
Q: What has been the hardest part about being a director?
I think for me (and this might be me thinking with a producer's mentality), I have the most trouble thinking about accessibility in theatre. Many of the shows that I am most proud of are ones that I have connected to on a cultural level. My productions of David Henry Hwang's Yellow Face and Qui Nguyen's Vietgone come to mind. Those shows brought more diverse audiences to those theatres than they usually had but I'd be lying if I didn't say that it's hard knowing that these shows haven't been performed by more people who share my background and perspective. It's going to be a hard and long process to create more equity and variation both on our stages and in our audiences, and I wish I had more answers as to how to make it happen. I'm working on it though.
Q: You're also a playwright, do you ever direct your own plays? Do you think you approach directing differently because you understand the playwriting process?
I actually started directing because I was an insecure playwright who didn't think a director would understand what I was trying to do with my writing. I eventually got over that fear. I do think that I approach with my playwrighting brain at the forefront. I think that's why I like tablework so much; I enjoy sitting at the table and breaking down the nuances in each line and plot point of a play. It's fun for me.
Q: What are some things you wish you knew before becoming a director?
Your job isn't to know everything. Your scenic designer is going to know more about scenic design than you, your playwright is going to know more about writing plays than you, and your actors are going to know more about acting than you. Listen to everyone's ideas and be the conduit to foster the greatest collaboration possible. Always come to rehearsal prepared to the point that you have great ideas for the play, but don't be so prepared that you cannot allow other ideas in. The most beautiful theatre is collaborative.

Early on in your career, you are going to need to do a lot of odd jobs and tasks at various theatres. Work extra hard to identify what learning experience is hidden in these tasks and make sure you learn it. It will come in handy in the future.

Don't forget that theatre is a living, breathing artform that goes away as soon as the show closes. As a director, be vigilant in keeping archives of your reviews and make sure you have great photographers documenting your productions. These are your records. If the theatre doesn't have the budget or plans to have a quality photographer take photos of a show you are proud of – pay for it yourself, it's an investment in your future.

Find the balance between not having an ego in the theatre and knowing your own self-worth. You don't have to say yes to everything, but the answer is rarely "I'm above this."

Find your people. In every collaboration you work on and in any position, find your people. It can be a theatre project or a different project. Find the people you vibe with and click with and foster those relationships.

Have your eyes, brain and heart open at all times for possible opportunities. What I mean by this is see that empty warehouse space as a potential performance venue. That office conference room that was interested in your work as a rehearsal space. That coffee shop as a collaboration for a reading. Get used to keeping your brain ready to manifest creative opportunities.

It's going to take a long time.
Q: What has been your best directing experience?
My best directing experience was definitely my recent production of Vietgone that I worked on at Capital Stage in Sacramento. From day one that cast felt like family and we all believed in Qui's words so strongly. That bond and energy showed itself in every aspect of the production leading to a record-breaking sales for Capital Stage. It was really exciting to have a sold out run and so many enthusiastic audiences.

I also want to send love to the company for taking real good care of us as artists. It was the company's first show to feature an all Asian American story and they really gave us the space we needed to do our work and supported us every step of the way. I felt it was a beautiful example of allyship from a theatre company.
Q: Do you have any mentors that have helped you on your path towards becoming a director?
I've been really fortunate to have assisted and learned from so many artists on my path but I would be remiss if I didn't give a special shout out to Leslie Martinson who is the former Associate Artistic director at TheatreWorks Silicon Valley and the person who has done the most to take me under her wings and lift me up as an artist. I was her assistant director for her production of Superior Donuts in 2010 and I've stayed by her side as much as possible to this very day.
Q: Where can people find out more about you? (social media, websites, interviews, etc.)
Instagram and Twitter – @TheyCallMeJLo