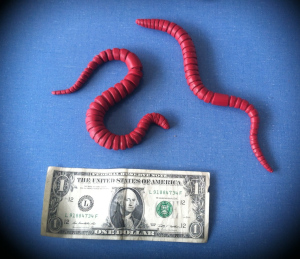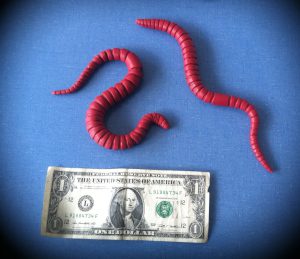 There are so many avenues theatre artists can take behind the scenes. While many educational programs focus on directing, playwriting, and design, few focus on the technical side. Most programs include a sampling of electrician, costume construction, and scenic construction classes, but one profession in technical theater is rarely thought of: props design and technology.
Props are essential to any play. From Desdemona's hankie derailing the entire plot of Othello, to the gun that shot Alexander Hamilton in Hamilton, props tell almost as much of the story as the actors do. Many prop designers start in other aspects of design, or as wood workers, welder, upholstery artists, and all around crafty people. Every prop artist has a different journey to find their place in the props world, here's an interview with Bay Area prop artist, Devon Labelle.
When and how did you get into props artistry?
In the fall of 2009 had just finished an internship at Berkeley Repertory Theatre in the School of Theatre. I had become friends with the staff and one of them asked me to do props for a show she was directing. After that I slowly picked up work. By the end of next year, I will have been a props master/ designer for over one hundred shows in the Bay Area.
What is the favorite prop you've ever built?
That's a tough one. Each prop I make has its own character and specific memory attached to it, a new skill I had to master, a neat effect that people haven't seen before, a good team of artists to work with. If I had to pick, I'd say something I'm building right now actually. I'm creating a set of puppets for Ray of Light Theatre's production of Little Shop of Horrors. I have done puppets in the past (some of them with help from you), but the scale of this project is huge. And every puppet has to do something different, but still read as something that is growing from one stage to the next. It is an interesting challenge, and I look forward to working on it every chance I get.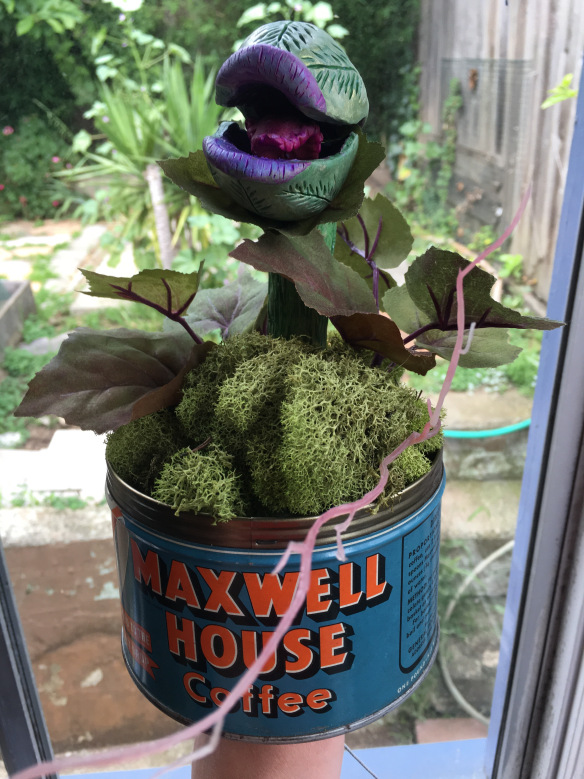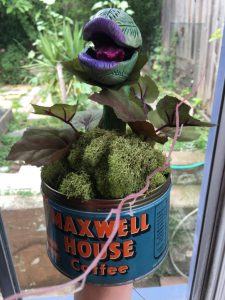 What does the daily life of a props artisan look like?
From the outside it looks completely random. Some days are spent driving all around dropping things off. Some days are build or shopping days. Occasionally I have research days where I'm not actually building anything for a particular show, but where I'm honing an old skill or learning a new one. Now, especially, these things are all mixed together, I might have a production meeting early in the morning in the East Bay, need to pick up something in another city and then drive across the Bay for tech. A lot of my time is spent in my car moving stuff around. One day definitely doesn't look like the next.
The perfect props artists are those driven to figure out how things work, and don't love the mundane routine of a 9 to 5 job. Anyone with a knack for creating, desire to try new mediums, and little fear of fire, stage blood, and cooking are ideal artisan candidates. Problem solving, love of painting, sewing skills, and a good eye for design are all useful prop skills. Above all else, props artisans have to be great communicators, working under scenic designers as well as shopping, building, and collecting props that actors can easily use. The job is three parts craft skills and one part social aptitude.
What are your most coveted prop skills; which do you wish to grow in the future?
I really enjoy being able to look at something, a material, an object, a piece of gadgetry and figuring out how to use it for something other than its intended purpose.
I love mold-making, there are so many materials and options available for every skill level and budget.
I need to learn how to weld, luckily this doesn't come up much for me, but if I could, the possibilities would be endless.
How would you recommend people get into props?
All you have to do is ask. There are not that many of us around. Are you crafty? Do you like stretching your brain? Can you handle driving around all day? Then send out a resume. There are certainly more jobs than available Props Masters.
What kind of career paths exist in props?
Career paths in props are incredibly diverse. As I mentioned before one can start out as a props artisan and move to become a set designer. Also there are often jobs that open up in regional theatres, to work in their shops. Becoming a Union Stage Hand or Props Master is also an option. Film also has needs for property people and special effects artisans. I wouldn't even rule out working as a visual effects technician. The opportunities are endless.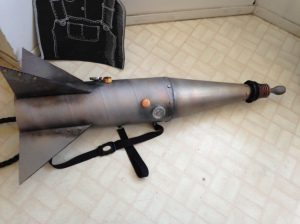 As Devon said, the opportunities in the world of props are never ending, so if you find yourself loving many crafts, working with your hands, hunting for the perfect object and contributing to the overall design of a project, prop design could be just the career path for you.
Check out some of Devon's work on her website https://giveherprops.wordpress.com