Back for more, eh? We begin our inside look at the National Touring market with a brief review of the major producers and presenters, and a look at some of the major topics surrounding the tour industry.
Before we go too far (or really anywhere), I feel we have to acknowledge the current tour climate. There are Equity (union) tours and Non-Equity (non-union) tours in the market, and there is much debate over the validity, marketing, and financial reality of each. We are not going to pick a side in this argument, nor am I going to spend time on what the separate sides desire. When I was non-equity, I did non-equity tours. And I've done Equity tours as well. The differences in many cases are obvious; there's usually more money in an Equity tour so the production values can be higher, but aren't necessarily. But I loved all of the shows, most of my co-workers (only human folks), and the experiences.

Seriously, this topic takes us down a rabbit hole. Suffice it to say I am pro-union, but I believe there is a place for both types of tours, as long as there is transparency from all parties.
I can hear my editors now, "Move on, move on, for the love of all that's holy, move on!"
Without further ado, here are the major players. This list is neither complete nor comprehensive, nor are they listed in any particular order.
NETWORKS
NETworks has been around for more than 20 years. Their home offices are located in Columbia, Maryland, and they are absolutely one of the leaders in the industry. Currently they are producing the National Tours of Cameron Mackintosh's The Phantom of the Opera, Dirty Dancing, Elf the Musical, Finding Neverland, Into the Woods, Once the Musical, The Sound of Music, and The King and I. NETworks produces both Equity and Non-Equity tours. Full disclosure: I was on the 2001-2002 NETworks tour of Show Boat. Shown here: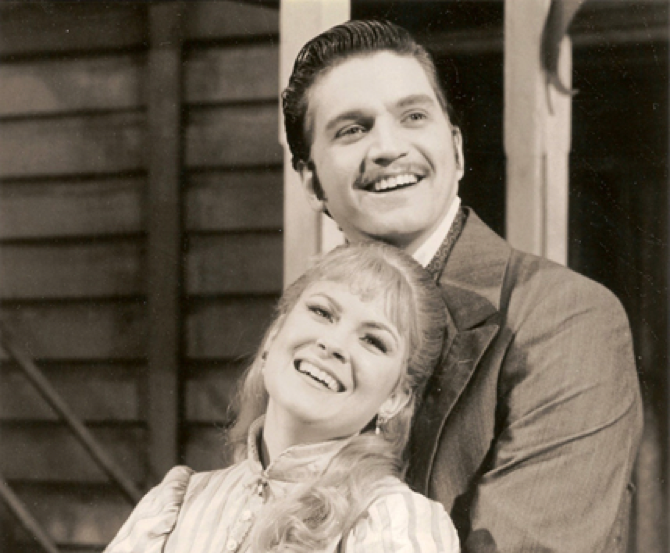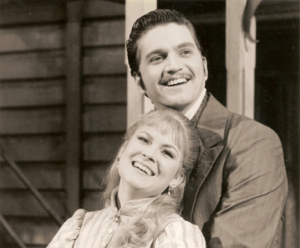 Yeah that's me. I was young(er) then. Also, "Hi Jodi!" For more information, please visit www.networksontour.com.
TROIKA
Any conversation about NETworks has to lead directly into a conversation about Troika, as one is born from the other. Also located in Maryland, Troika produces both Equity and Non-Equity shows, and their upcoming/current season includes Annie, 42nd Street, An American in Paris, Cheers Live on Stage, Love Never Dies, and The Bodyguard. www.troika.com
BIG LEAGUE THEATRICALS
Big League (more disclosure) is the producer of the first National Tour I was ever on, 1776. BLT (sorry, couldn't resist) is actually headquartered in New York City—take that Maryland! Their current season includes A Chorus Line, How the Grinch Stole Christmas, A Christmas Story, and The Producers. It appears the current season is all Non-Equity, but past Equity productions have included Guys and Dolls, Chitty Chitty Bang Bang, and Ain't Misbehavin'. www.bigleague.org.
WORKLIGHT PRODUCTIONS
Worklight is located in Summit, New Jersey (an easy commute into NYC for auditions), and their current season includes the 20th anniversary tour of Rent, Cinderella, Mamma Mia, Crazy for You, and Irving Berlin's White Christmas. Worklight also produces both union and non-union tours. www.worklightproductions.com
PHOENIX PRODUCTIONS
Another Maryland company (what is in the water down there?), Phoenix has been around for 17 years and is also part of the NETworks-Troika family tree. Phoenix has produced Non-Equity tours, and though a current calendar does not appear available on line, past productions include Ragtime, The Pajama Game, Camelot, and Peter and the Starcatcher. www.phoenix-ent.com.
BUT ROB, WHAT ABOUT THE "BIG" TOURS?
Glad you asked.
The "big" tours, and I'm talking about current shows like The Book of Mormon, Jersey Boys, Wicked, The Lion King, Hamilton, etc., are a slightly different animal. These shows don't operate under a separate umbrella company, but rather are produced by the same company that produces them on Broadway (for example, Dodger Theatricals produces Jersey Boys both in New York and on the road). This includes major players like the Jujamcyn Organization, the Nederlanders, Disney Theatricals, the Shubert Organization, and others. Usually this is the case for the major Broadway hits and behemoths that seem like they will never close. My lips to the universe, right?
IS THAT IT?
Hardly. All of these above companies produce primarily big musicals, with the occasional straight play tossed in now and then. But there are several other touring theatre companies out in the world such as:
Theatreworks USA: Perhaps the leading producer of children's theatre in the country, Theatreworks has been in existence 1961 and has presented theatre to nearly 100 million people across the United States and Canada. Producing both plays and musicals, Theatreworks shows can be lighter fare like Seussical or more serious work like The Diary of Anne Frank. Their alumni include such theatre luminaries as Judy Kuhn, F. Murray Abraham, Jesse Tyler Ferguson, and Henry Winkler, while directors Jerry Zaks and Gabriel Barre also plied their craft. Theatreworks is an entirely Equity company.
The National Players: Founded in 1949, The National Players are America's oldest professional touring company. They have primarily performed adaptations of great works of literature (such as Animal Farm and A Tale of Two Cities), and reimagined works of William Shakespeare. The company is an outreach of the Olney Theatre Center in Olney, Maryland (seriously, who knew there was all this theatre in Maryland?). From their website: "National Players has performed in 41 states; in the White House; and for American military in Europe, Asia, and the Arctic Circle. Committed to artistic excellence and community engagement, National Players has brought literature to life for nearly three million people."
Nebraska Theatre Caravan: The Nebraska Theatre Caravan was founded in 1975 as a joint project between the Omaha Playhouse and the Nebraska Arts Council "to bring together a small group of professional performer-teachers for workshops in Omaha and out-state." Since its inception the Nebraska Theatre Caravan has produced over 100 fully mounted productions, many of which were new works, and has played to 160 Nebraska communities and hundreds of others across the nation. The national tour of A Christmas Carol has performed in over 600 cities in 49 states and 4 Canadian provinces, and has been seen by over 3 million audience members.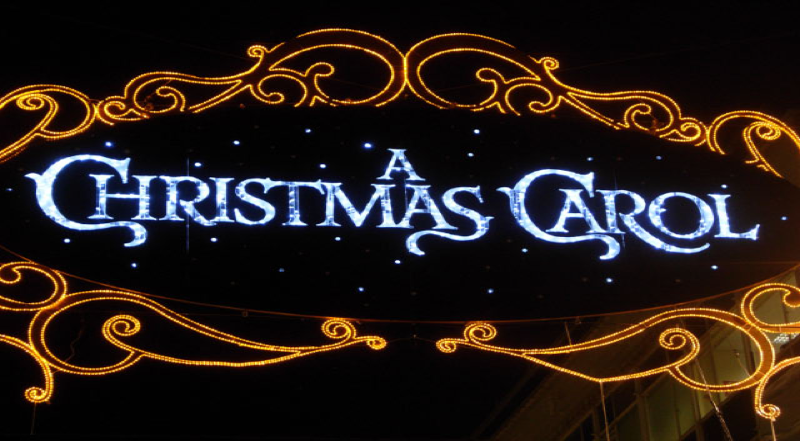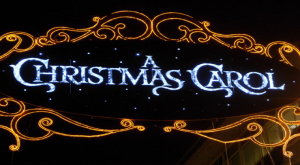 That pretty much concludes the broadest brush I possibly could have used in this article. Obviously there are many, many more companies, but I've tried to give you a glance at the ones with the highest visibility. When this series returns we're going to delve into auditioning, casting processes, and more. If you have updates, corrections, other companies we have overlooked, please feel free to mention them in the comments section, we here at StageAgent can verify and include them. After all, we're all in this together.