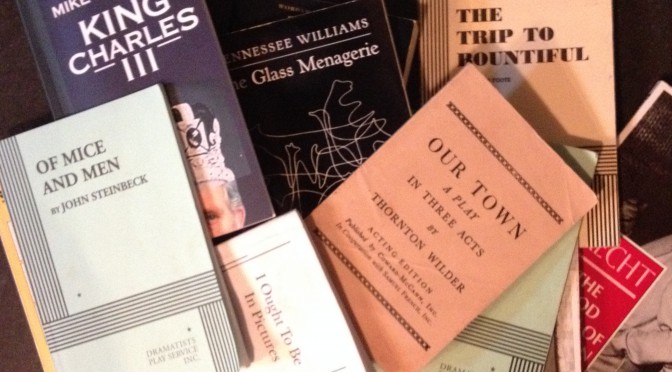 Whether you're just starting out in the biz or a longtime pro, the search for the perfect monologue never ends. Monologues are frequently used in auditions, coaching sessions, and classes, so it's important to know how to look and where to begin your search.
First of all, you're starting in the right place—StageAgent has a huge directory of monologues, all linked to play or musical study guides.  There, you can read the monologues themselves, but also information about the context in which they are spoken, and links to a character analysis and a guide to the play as a whole.
Although that bounty is awesome, it can also be overwhelming. Here are our tips for navigating the extensive StageAgent archives and conducting your own hunt for monologues.
Read a lot of plays.
There's no shortcut here—you've got to read plays. The most unique pieces are discovered by you, not a coach or a book.
SA TIP: If you don't know where to start, think of a stage actor who is similar in type to you.