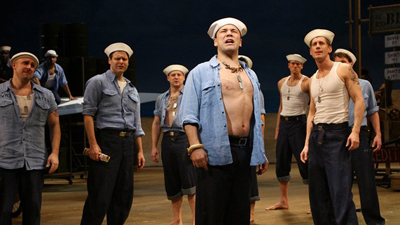 Memorial Day is the day Americans remember the people who died while serving in the armed forces.  Theatre is filled with stories about war and the soldiers who fought in them.  As such, I thought it would be interesting to take a look at some examples of how soldiers are depicted in the world of theatre.
Portrayals of the American soldier run the gambit from the happy-go-lucky sailors and nurses in the musical South Pacific to the tortured, addicted Marine vet in Water by the Spoonful.  Miss Saigon features broken G.I.'s who frequent hookers. Tunny from American Idiot is destroyed by his military experience.
Take a look at the slideshow below with some video clips of various Broadway soldiers.  How do you feel about how members of the armed forces have been portrayed on stage? Who are you favorite Broadway soldiers?
Want to learn more about these great characters?