After last month's 2017 Tony Awards in New York, we thought it would be interesting to see what is hot over in the London theatre scene a few months after the super exciting Olivier Award winners were revealed at London's Royal Albert Hall.
Of course, there is more than enough to fill multiple blog posts but here is a selection of the hottest tickets in town!
The big winners on the night of the Olivers included Amber Riley for Best Actress in a Musical (Dreamgirls)–and a simply phenomenal live performance of "And I Am Telling You" at the awards–and a new adaptation of Federico Garcia Lorca's Yerma, which took home Best Revival and Best Actress for Billie Piper.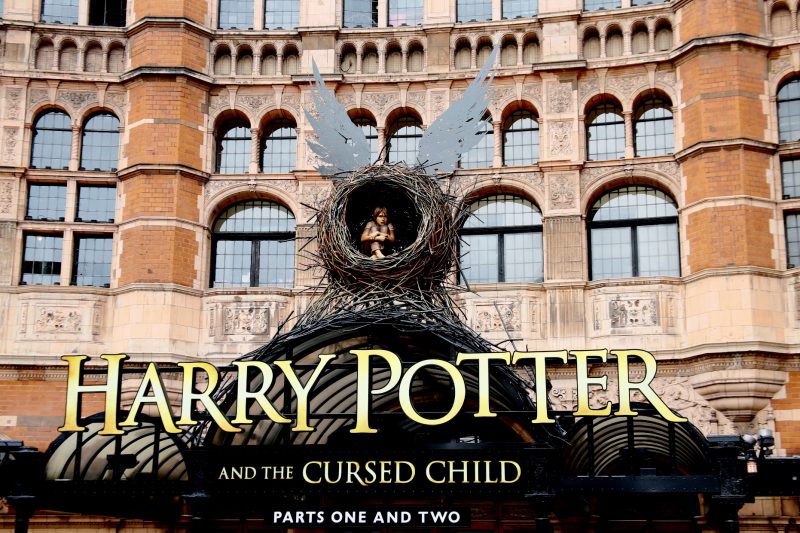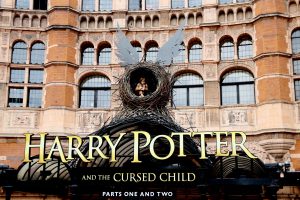 But there was one production that quite simply swept the board and its popularity is reflected in the speed with which tickets are flying out of the box office. Harry Potter and the Cursed Child (Parts One & Two) won an incredible, record-breaking total of 9 awards, including Best New Play, Best Actor, Best Actor and Actress in a Supporting Role, and Best Director. The plays are taking the capital by storm, soon to transfer over to Broadway's Lyric Theater in Spring 2018. The buzz is already huge!
If we're going to talk about a huge theatrical buzz, then we have to discuss Angels in America at the National Theatre. I, for one, sat in the online queue for over 2 hours when tickets were first released and was lucky enough to get tickets for this July. The two-part play runs until mid-August and is completely sold out, aside from ballot tickets. With a cast featuring Nathan Lane, Russell Tovey, Denise Gough, and Andrew Garfield, and very favorable first reviews, this is another play that is dominating London theater headlines.
Sticking to plays for the moment, a new production of Edward Albee's Who's Afraid of Virginia Woolf at the Harold Pinter Theater also recently excited the capital's critics with 5 stars all round. Closing at the end of May, it featured Imelda Staunton and Conleth Hill in the lead roles and both actors were praised for their gripping performances. Staunton's interpretation of the infamous Elizabeth Taylor film role was labelled by The Independent as "one of the greatest feats of acting […] witnessed".
Indeed Imelda Staunton is working her way through many of the most desirable roles for mature female actors. After winning the Olivier Award for Best Actress in 2013 and 2016 for Mrs. Lovett in Sweeney Todd, and Rose in Gypsy respectively, she has been cast to star as Sally in the new revival of Follies at the National Theatre, opening in August 2017. This blogger has been fortunate enough to secure tickets for this exciting new production and will report back!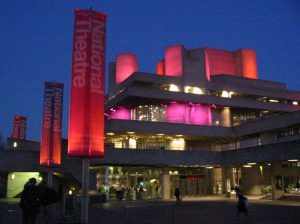 So, what else is hot in the West End musicals world? Well, it's definitely the year for the dance musicals. After highly praised runs in Paris and on Broadway, An American in Paris opened at the Dominion Theatre in March earlier this year. With a sumptuous score by Ira and George Gershwin, the musical is headed by the original Broadway stars, Robert Fairchild and Leanne Cope. After a series of fantastic reviews and tickets flying out of the doors, it was recently announced that the show will be extended until January 2018.
Another dance-heavy musical recently revived to great praise is the toe-tapping 42nd Street at the Theatre Royal Drury Lane. You cannot walk through London or take a trip on the tube without spotting a poster or advertisement for this high-energy production. Sheena Easton has been cast as the vain, prima donna Dorothy Brock, and many of the routines promoted on national television have been quite simply stunning. Well worth a watch, by all accounts!
Finally, the latest London revival of a class dance musical is On the Town, featuring the music of the incomparable Leonard Bernstein. Directed and choreographed by the Olivier-Award-winning Drew McOnie, the show has recently opened for a short two-month run at the lovely Regent's Park Open Air Theatre. In such a stunning, summer venue, 1949 New York City comes to life in a celebration of dance and song.
With so much to see and admire on London's West End stages, what else would you want to be doing this summer?!