In search of an original, new play to read or perform? Well, look no further. This blog post is for you! We took a look through the great new works plays featured on StageAgent and picked out our top five featuring small casts.
Watched Pots by Kevan Dunkelberg
Let's start off with a fun, quirky play that asks the question: "When is a chair not a chair?" If you're looking for a short play with the essence of Samuel Beckett, Watched Pots could be the one. Suitable for 2 performers (either gender).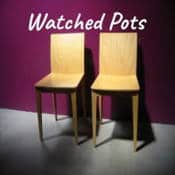 Empty by Sarah Saltwick
In the midst of the current pandemic, Empty is a moving homage to dark theatres everywhere. Suitable for 4 performers (either gender).
Cyrano by Michael Dalberg
We've gone for a full length play this time and an original retelling of Edmond Rostand's classic play. Cyrano features 6 performers with a lead female title role.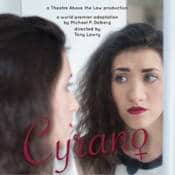 Playing in Spirit by Sarah E. Taylor
In search of a short play featuring two high school-aged male roles…with a twist?! Playing in Spirit may just be the play for you.
Hooked on Happiness by Tom Attea & Arthur Abrams
Ok, we're finishing with a musical, but Hooked on Happiness is perfect for a small cast with the ability to expand on numbers if needed. A great vehicle for high school students and a fun and important look at the effect of climate change.
Remember that all the contact information you need to perform/license these plays is included in the guide.
You can also explore all of the new works plays featured on StageAgent by searching using the keyword tag "new work". Enjoy!