It's time for another installment of Meet the Theatre Artist and in this episode we are delighted to have been joined by social media superstar, Steven Ho (@steveioe)! In fact, the conversation was so good that we just couldn't fit it all in one episode….so you get 2 for 1!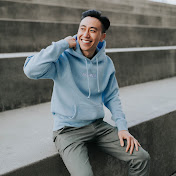 Steven Ho rose to fame on TikTok with his 'Tips From the ER' sketches and jokes. He now has over 10 million TikTok followers and 1.1 million YouTube subscribers. Steven was working as an ER technician and community theatre performer before making the decision to move to Los Angeles and pursue a professional acting career. However, when lockdown shut everything down, he turned to TikTok and has never looked back! Let's find out more.
You can find Steven on YouTube, TikTok, Instagram, and Facebook @steveioe, but if you haven't yet caught any of his hugely popular sketches, take a look at this!
In episode 2 of our chat with Steven, we turned to the business of being a social media influencer. If you have ever wondered about how influencers negotiate and work with brands, this is the chat for you. Here, Steven discusses how each partnership is different, in terms of expectations, restrictions, and style.
We also chat about Steven's growing stand-up comedy career. Steven can currently be seen at The Hollywood Comedy with his show Working It Out and there are plans to take his comedy on the road, so watch out for that!
Thanks for chatting with us @steveioe!
Stay tuned for StageAgent's next episode of Meet the Theatre Artist, coming soon. And make sure to subscribe to the StageAgent YouTube channel to watch all of our videos!