In our last Disney-themed post, we looked at great audition songs for women, but what about song choices for men? We just can't get enough of Disney musicals and there are some brilliant options for tenor, baritone, and bass audition songs.
So, let's take a look at our pick of the top ten Disney audition songs for men. Powerful, romantic, or comical, we've got you covered!
We're kicking off with a bit of humor. Now who doesn't want to be a magical talking snowman? Olaf's brilliantly cheerful song allows you to unleash your goofy side, whilst building up to that BIG crescendo ending. Take a deep breath…!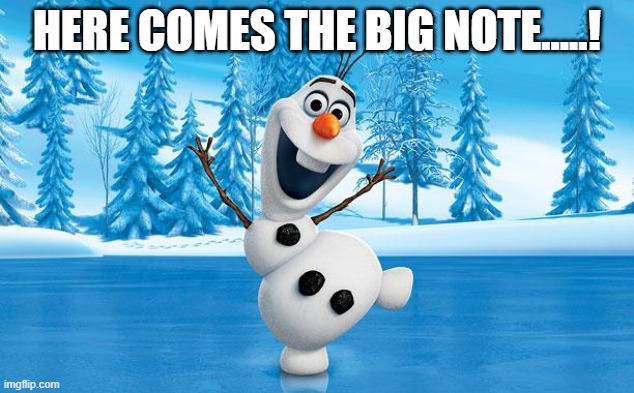 Well this is a belter of an end to Act One! The Beast's anguished ballad demands a strong baritone upper range, accompanied by low, spoken-style singing. Reflection, hope, torment, and loneliness…this song has it all.
The song for every tenor dreamer out there! The titular hunchback, Quasimodo, has been raised within the walls of Notre Dame and brought up to fear the outside world. Yet how he yearns to break free. This song is brilliant for demonstrating exceptional breath control and build, ending in a strong belt.
We can't cover the best Disney audition songs for men without including a classic Lion King tune! This is a powerful, inspirational song from father to son. In performance, Mufasa is accompanied by an ensemble of singers who sing Swahili underneath him, but for audition purposes, those vocal lines can be ignored.
If you fancy looking outside of classic Disney, this song might be the one for you. Mike's promise to his future bride (although she's actually his step-daughter trapped inside his fiancée's body…stay with us!) is heartfelt and sincere. A real soul-bearing, gentle song that allows your voice to shine through.
Yes, it's another ballad! This is Aladdin's emotional 'I Want' song, in which he articulates his determination to become somebody that his mother would have been proud of if she were still alive. Although there are some soaring vocal lines, the key to performing this song well is conveying Aladdin's deep-seated vulnerability.
Ok, back to comedy! And who doesn't love Chef Louis in The Little Mermaid? Full of pure joy, Chef Louis sings "Les Poissons" to himself while he cooks. It is a joyous expression of his love for cooking…alongside a violently indulgent display of chopping, gutting, and boiling alive the various seafood he has ready for the table!
Me – Beauty and the Beast
This song is a brilliantly self-indulgent and narcissistic treat of a tune! And a wonderful character piece for a strong baritone/bass-baritone. The spoken portion of the song can either be utilized to showcase comedic timing in an audition or performance setting, or removed to create a more succinct demonstration of a singer's vocal talents.
One for the "fansies" out there. Another heartfelt 'I Want' song that brings the first act of Newsies to a close. After the failure of the Manhattan newsboys' strike, Jack feels responsible and decides that he will leave New York for his dream city, Santa Fe.
Her Voice – The Little Mermaid
We're finishing with a beautiful song that is perfect for showing off a rich, lyrical baritone voice. After being rescued from a violent shipwreck by a mysterious woman, Prince Eric dreams of meeting her once more. Although he did not see what she looks like, he'll know her from "her voice". If you're looking to get in touch with your romantic side, this is the audition song for you!
What else would you add to our top picks of Disney audition songs for men? Let us know!