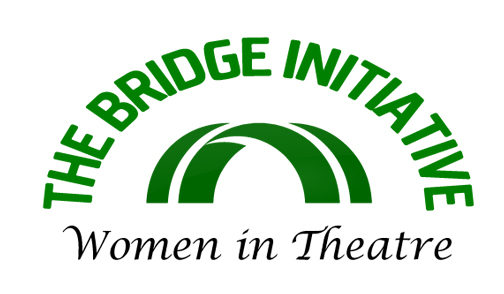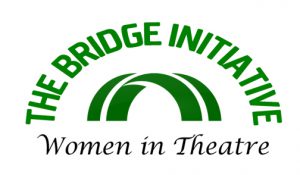 March is Women's History Month, and throughout the theatre and film industry, women's achievements are being celebrated. On StageAgent, we are excited to help promote the works of female playwrights such as Beth Henley, Sara Ruhl, Lynn Nottage, and Amy Herzog.
While there have been strides towards gender equity and representation in theatre, there is still work to do. The Actor's Equity Association has done a study that identifies the "skew" towards white and male for theatre jobs .
Fortunately, there are dynamic groups dedicated to creating opportunities for women artists. The Bridge Initiative, created by Brenda Jean Foley and Tracy Liz Miller, is an incredible non-profit organization that incubates and celebrates professional female theatre artists in the Phoenix area.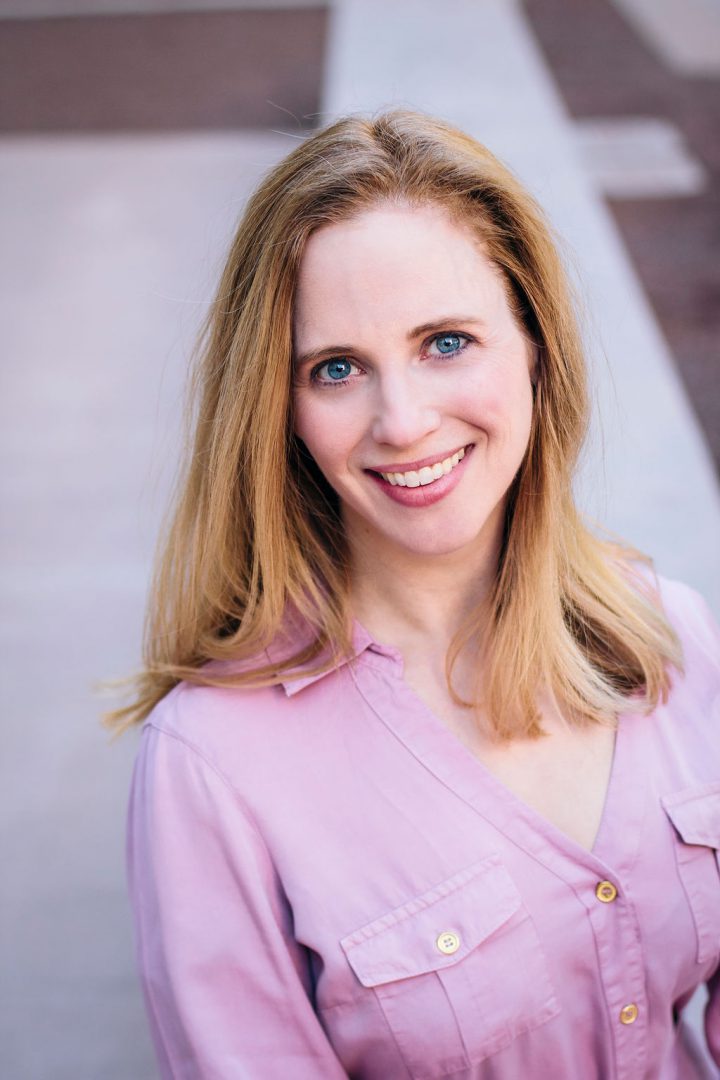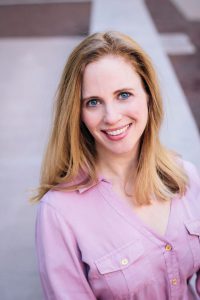 I was fortunate enough to work with The Bridge Initiative last year during their Bechdel TestFest, a playwriting contest presented here in the Valley of the Sun. As the next Bechdel TestFest approaches, I interviewed Brenda about the origins and ambitions of The Bridge Initiative.
Q: What experiences led to the creation of the Bridge Initiative? How did it come about?
The first time I was conscious of gender inequity in the [Phoenix] Valley was in a dressing room where actresses who had formerly directed a lot were discussing the fact that those opportunities seemed to have dried up. As a female actress, you're so used to the numbers being against you in ways that they're not for men. But what tipped it from backstage conversations into a full-on organization is Tracy Liz Miller, who was a lot more clued in than I, approached me asking if I would be interested in going in on a grant with her to start a company. So we did a survey of local theatre artists to see if there was a need/interest, and then we applied for a grant, which we secured.
Q: The Bridge Initiative, in addition to its artistic mission, is also a business. With that in mind, what do you want people to know and understand about the management of theatre business, especially when it comes to the gender gap in leadership?
Theatre funding is difficult. Most organizations rely heavily on donors so they can keep ticket sales at a reasonable rate. When we started The Bridge Initiative, we wanted to make sure we were in the "professional" column and paying our artists as much as we can, as opposed to many local companies who rely on free talent and use their funds for sets and costumes and even administrative staff. We shall see if our model is sustainable… we currently have no paid staff and only use the funds we receive (through grants and donors as well as ticket sales) for our programming and other business costs like insurance. But as the company gets through its first few years, I think it's really key to have women visibly in leadership positions in a company that is professionally respected. There are not many women in positions as artistic or managing directors in theatres nationwide; we are working to get more and more female playwrights and directors working, and I think our charge has been taken to heart in the Valley, which is great. But being role models and creating opportunities is key – "If you can see it, you can be it" is essential to every kind of representation, and we need more POC, and especially women of color, in leadership positions here too. Otherwise it's hard to inspire the next generation of leaders.
Q: Describe the process of creating the Bechdel Test Fest. Who participates, and how so?
This is only our second festival. The first one, we decided to focus on Arizona storytellers because we had had two prior national contests, both with different results, and neither had led to an Arizona artist being recognized. We decided to use Bechdel because, to that point, we had only been asking for scripts from women and we had many male playwrights saying they wanted to be involved with our organization and, "I can write good roles for women." We thought it would be great to involve men, and encourage them to write these powerful female characters, and we decided to use the Bechdel Test as the criteria through which to solicit this kind of work and as a hurdle to clear to be eligible for our festival. So the films and plays all had to pass Bechdel, meaning they had to include two female characters who, at some point in the piece, speak to each other about something other than a man. The first festival was successful so we decided to do a second one, though this one we opened up and solicited work nationally, reserving a spot for an Arizona winner. The writers submit scripts which are judged by two readers in each of three rounds. The judges score on the criteria of:
Creativity/originality
Complex female characters?
Relevance – does it feel important?
Diversity – opportunities for actors of diverse age, ability, color, gender
X-factor: Do I want to see this play?
For our film selections this year, we partnered with the Worldwide Women's Film Festival (http://www.wwfilmfestival.com/). Out of 87 selections for their festival, only 16 passed the Bechdel Test, and we decided to select 6 for our festival based on films that we felt were the highest quality and best represented the spirit of the Bechdel Test.
Q: Tell me about the SWAN effort. How is Bridge involved?
SWAN day is the brain child of a brilliant woman named Martha Richards in San Francisco. She started it more than ten years ago to have an international "day" (it ends up being any day in March designated by each organization who hosts an event) to Support Women Artists Now. Our offering this year is on March 24th: http://stateraarts.org/swan-calendar. The idea is to amplify women's voices and efforts around the world, not just in the area of theatre, but musicians, fashion designers, visual artists, jewelry designers, and more. We would LOVE to do a full festival as many cities do.
Q: The Bridge Initiative focuses on women in theatre – and I saw that you have an Ally Award. What do you want men to know about women in theatre and how they can support women in theatre?
We love men! It's a big myth that a company who amplifies women hates men, but somehow that's the perception. I think men can support us by showing up. In every way. Serve on our board. Come to our shows and readings. Give money. Audition. It's amazing how many times men will say, "Women in theatre? That must not be for me." If I avoided theatres with male artistic leadership, producing mostly male playwrights, with mostly male directors, and mostly male characters, it would be hard to find theatre to attend. I think allies are those who understand that our landscape needs to be diverse, and that includes gender diversity. And for those men in positions of leadership in the community, it means programming and hiring that reflects that quest for diversity, actively choosing seasons and making hiring decisions with those values in mind. And I'm happy to say, we do have allies.
Q: What achievements are you most proud of for the Bridge Initiative?
I'm proud of so many world and regional premieres. We are raising up voices that have not been heard in this area. I'm extremely proud of our first full production, "The Revolutionists," co-produced with Tempe Center for the Arts in December. It was critically and popularly applauded and threw the gauntlet down for a production that was creatively successful, aligned with our mission, and compensated all of our artists well above many comparably positioned companies. We truly believe in paying for people more than things, and though our design was gorgeous, about 2/3 of our spend was to the people we hired.
Brenda ended with some great advice–and while she and I live and work in the Phoenix area, this advice works in every community:
If audiences want diversity to blossom and professional artists to thrive, they need to support companies who take risks in their programming, make programming choices that support representation, and pay their people (and I personally think we should all be working towards more union wages so artists here have a shot at making a living). Artists need to value their talent as something worthy of fair compensation. And audiences need to vote with their ticket purchases and donations. Research where the money goes in the companies you patronize – to sets and costumes? To staff but not artists? To musicians and designers but not singers/actors? There is nothing wrong with volunteers, I am one myself, and maybe that means Bridge is doing it all wrong and you shouldn't support us! But find out. Phoenix has a thriving community theatre scene, but if we truly want to be a place where professional theatre thrives, we need to a create space for professional practitioners and a market where high-quality work of all sizes is being presented.
To learn more about the Bridge Initiative, visit their website. You can learn about thousands of female characters in musicals, plays and opera by visiting StageAgent's character database.