The "Starving Artist" trope is a classic for a reason. Between sporadic paychecks, sky-high rent, and crippling student debt, how is anyone meant to think about savings or retirement? Well, it's time we have the big, scary chat about finances. In this crash course guide, we'll cover all the basics to get your finances on track.
With inconsistent sources of income, it's a constant hurdle of freelance creatives to maintain a budget, think about savings, and be prepared for tax season. However, once you have a better understanding about financial planning and build a budget that you can feel confident about? I swear, you'll see that financial freedom is right around the corner!
Set Your Financial Goals
Until you're clear on what your financial goals are, it can be tricky to know what you're even working towards. Do you want to eventually buy a house? Maybe you're looking to finance your own theatre production? Whatever your goals are, write them out and decide how much money those goals need to become a reality. Decide on S.M.A.R.T. goals – Specific, Measurable, Achievable, Realistic, and Timely.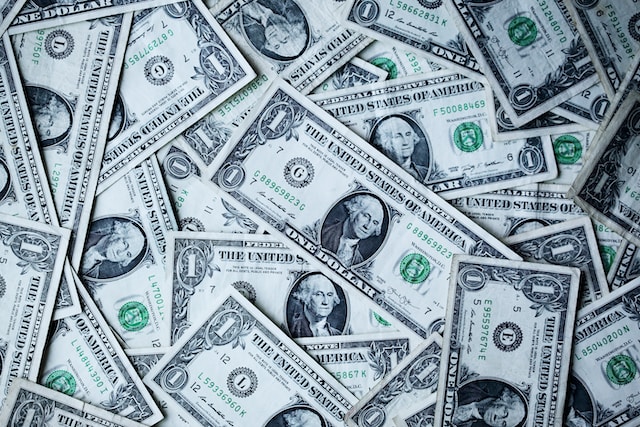 Build A Budget
Your budget will be the way to stay on top of your financial goals. There are lots of budget templates to keep track of your spending and many banking apps have user-friendly features to help your spending under control. However, budgets don't need to be fancy – a simple spreadsheet will do! If you're looking to create your first budget, follow the steps below.
Expenses
Your expenses are any essential outgoing costs. This included any essentials you spend money on each month such as rent, utilities, insurance, debts, and your estimated monthly expenses (groceries, gas, etc.). Gather up your total expenses and write down that figure.
Income
The next step is to determine what your monthly income is. For actors, this number can fluctuate a lot. To calculate your income, figure out when you'll receive payment for completed projects and add up the income from any side hustles you have. Once you have your total income, subtract your expenses from your income to see what money you have leftover.
Pay Yourself
Now that you know how much money you have leftover, it's time to decide where that money will go. As part of your budgeting plan, you need to set aside a certain amount of income to pay yourself first. This money will be set aside for your savings, debt repayment, emergency funds, and taxes. As a rule, it's always good to have at least one month's essential expenses saved up in case of emergency.
Set the Limit
Within every budget, it's important to set aside some money every month for fun stuff! This is what you have to spend on eating out, entertainment, etc. Decide in advance how much money you're willing to spend on those extras. With a fluctuating income, this amount will change every month depending on how much money you have after the essentials have been paid.
Cut It Out
Now that you have your incoming and outgoing numbers, decide where you're able to trim down your expenses. Be aware of monthly subscriptions and memberships. It can be easy to forget to cancel a subscription, but any service that you're not actively using is costing you more money than you think!
Re-evaluate
Every month, take a look at your budget and reassess how you're allocating your money. As your income changes, so should your budget. Try to pay off any debt as quickly as possible and put as much money as you can towards savings & emergency funds.
The only budget that works is one that you will actually stick to. If you know you're constantly ordering delivery, try doing a pickup from a local restaurant and skip the delivery fee. It's easy to say "eat out less" or "stop buying coffees"(which obviously are good ways to cut costs), but there are so many other areas of spending that you can trim down your spending.
When grocery shopping, use your store's point systems to get money off of your shopping and take a look at their weekly deals and discounts.
Limit impulse purchases. If there's a non-essential item that you want to buy, hold off on the purchase for a week. If at the end of the week, you're still on budget and really want the item, then let yourself have it!
Round up your purchases. Every little bit helps when it comes to saving, so put away the leftover pennies from each purchase into a savings account. For example, if you spend $24.32 on groceries, round up to $25.00 and stick the $0.68 into a savings account. Some banking apps have this as an automated feature, but you can do it manually yourself.
In general, the rule for budgets is 50/30/20. 50% of your income should be put towards bills, 30% for wants, and 20% for savings. When your income is lower, the percentage for the "wants" can be adjusted accordingly, but you should try to maintain 20% for savings at all times.
Savings
Speaking of savings…this can be the most difficult area of the budget for actors. Planning for the future can be stressful, especially when your income can change so drastically month-to-month. However, your savings need time to grow! The sooner you can put aside money into a savings account, the more opportunity you have to grow your money. So, where to begin?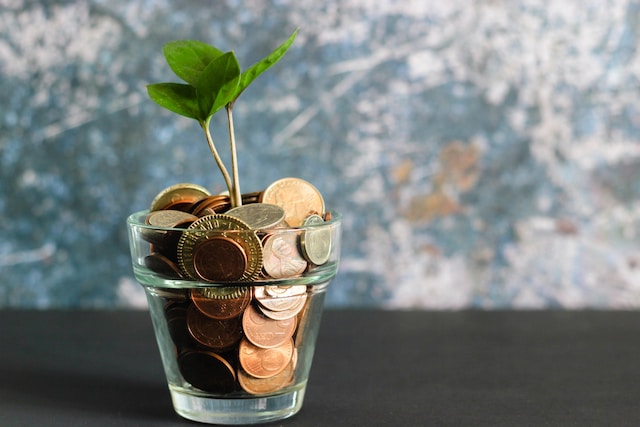 Open a Separate Savings Account – This might seem obvious to some, but having a separate account for your savings means that you are less likely to impulse purchase with the money you are meant to be saving. Discuss with your bank to see what the best account option will be for you. A savings account with no fees and a high interest rate is a great place to start!
Automate Your Finances – Have a certain percentage of your paycheck deposited into a savings account every month. The ideal number to set aside is 20% of your earnings (to go towards tax bills and savings), but start with whatever you're able to manage.
Start Small – Putting away a small amount of savings is better than nothing. Even if you put aside $25 a week into your savings, it can make a huge difference. If you book an unexpected job, set a larger portion of that income into your savings. Heck, set it all aside if you can! It's easy to blow out our budgets when we're in a steady performing job, but it is so important to put money aside for those slower seasons.
Taxes, Taxes, Taxes
Now, this can be the complicated bit. As a performer, you are self-employed and will need to keep track of all the income and expenses related to your business. It's a really good idea to create a separate budget exclusively for your business to stay on top of all the numbers.
If you're doing your own taxes, there's a couple key things to keep in mind:
Know what you can and cannot write off as a business expense. As performers, there's a lot more than you might think that qualifies as a write off. Theatre tickets, acting classes, headshots, and Equity memberships are all up for grabs. But, so are travel costs to auditions, hotel/food expenses while working, agent fees, and even your Netflix subscription (for research, of course).
Keep copies of receipts for up to 5 years in case of an audit. Since that can be a lot of paper, you can take photos and store all of this information electronically. There are even apps such as Sans Drama which are specifically designed to help performers stay on top of tracking their expenses.
Ask for help. Don't be afraid to reach out to friends, family, or tax professionals for assistance.
If you can afford an accountant, amazing! Choose one that has experience working with performers and understands your business needs. If you can't afford an accountant, no worries! There are so many great free resources you can access. Many public libraries will host retired tax accountants to offer their services; Arts organizations will host seminars with accountants so that you can learn how to do your own taxes and ask questions; if all else fails, you can throw a tax party and gather all your performing friends together to help each other through all the forms.
Bonus Tips
Don't be ashamed to turn down "low paying" work or work for "exposure". Yes, there are times when emerging artists will work for free to gain exposure, and there can be great benefits to doing this kind of work, but you can't pay your rent with exposure!
Search for stagey deals! Lots of theaters will have discounts for arts workers or Pay What You Can performances during previews. Some stores will offer discounts to performers who show their Equity cards or other proof of employment in the arts sector.
Look for grants, scholarships, and bursaries that are relevant to your artistry. Check out your local arts council, Equity branches, and arts organizations to see what opportunities they might have.
Choose a location base that makes sense for your budget. As an actor, you need to live close enough to arts hubs in order to attend auditions. However, many first rounds are now done via self-tape and don't require you to be based in a big city. If you choose to live in a smaller city, you could save on rent, but will need to spend the money on commuting for auditions. Weigh out your budget and see what option makes most sense for you.
Continue your training in a cost-effective way. As an actor, you are constantly honing your skills and need to keep up your training. That being said, taking lots of classes can add up quickly. Paying for classes can absolutely be considered a business expense, but if you're looking for low-cost ways to flex your acting muscles, consider these options:

Start a weekly or monthly meetup group with fellow actors where you read scenes and try out new material. It's a great way to connect with other actors in your community and get feedback on your work.
Use your phone to practice filming self tapes at home. This is a great chance to perfect your self-tape set up!
Record monologues/songs and post them to social media. Push yourself to create content and to discover new material.
If you've made it all the way through this, congrats! Tackling your finances can feel stressful and overwhelming, but researching how to handle your finances is a great first step on your journey towards financial freedom. Once you're armed with information and have actionable steps, I swear it gets easier!