One Act Play Competitions are a big deal for many high school theatre students. Although how the competitions are run varies from state to state, there's no doubt that One Act Play Competitions are to theatre kids like a weekend tournament is to a soccer player or a marching band competition is to a band student. (Confession: I may have been a theatre teacher for 20 years but I am also a former soccer mom and current band mom!)
Most theatre kids and their directors prepare during the fall semester for their One Act Competition. In fact, in some states there are very specific rules about when you can even start rehearsing for your one act. I have experience directing in both South Florida and in Georgia but trust me when I say that they were very different experiences. Contrary to their name, One Act Play Competitions do not necessarily mean performing Act One or Act Two of a production. Rather, it means performing a cutting of a show for competition. You may be thinking, "Wait what? You can't cut out lines or scenes in a script, unless the playwright specifically states you can do so right??"
If that was your initial reaction, you are correct. In the world of professional theatre, no changes can be made to the script at all. But in the world of middle and high school theatre, teachers are dealing with a certain niche of students, parent opinions, and administrator approval; not to mention certain words or situations that their school or community will or will not allow. Publishing companies understand this. And for this reason, teachers sometimes can change things…but for educational purposes or competitions only. That said, never assume you can just make the cuts or the changes. My best advice is to get permission before you cut!!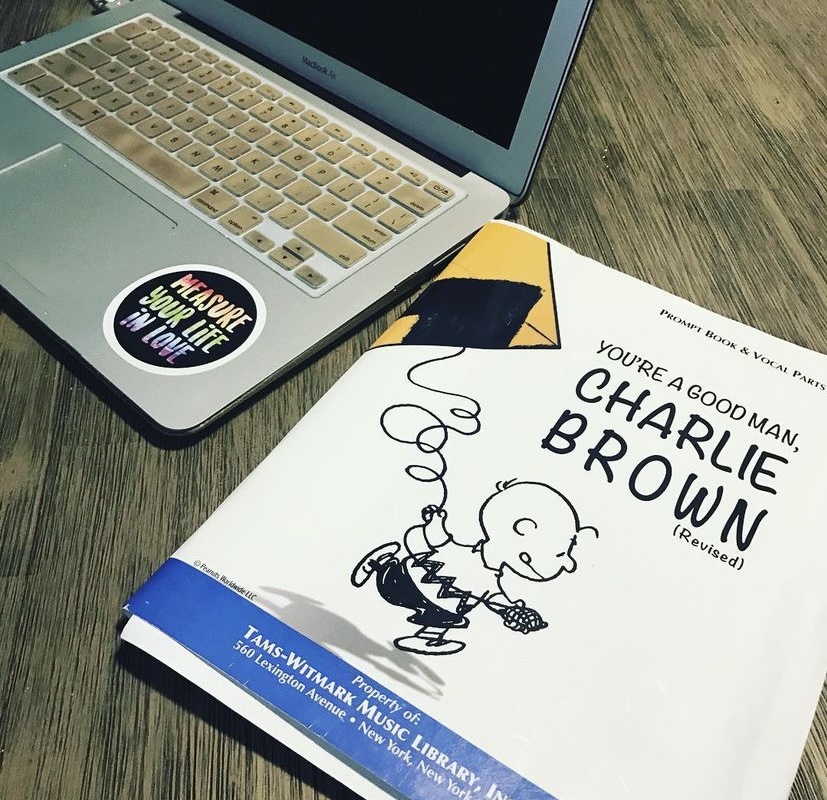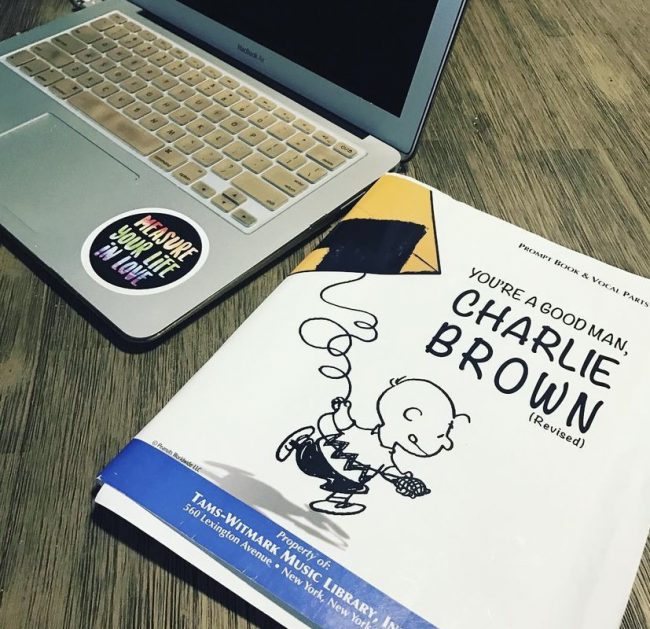 Popular royalty companies like Music Theatre International (MTI) have some one act versions of their plays and musicals that are already competition ready. My favorites are the Freaky Friday One Act Edition and the One Act Editions of High School Musical and High School Musical 2. Concord Theatricals (the overarching theatrical company that holds the catalogs of Samuel French, Tams Witmark, R&H Theatricals and the Andrew Lloyd Webber Collection) is well known for licensing collections of One Act Plays by playwrights like Thornton Wilder and Jules Tasca as well as some of the classic straight plays such as Oscar Wilde's The Importance of Being Earnest.
Some publishing houses will include a section in their contracts for a director to fill out if you need to make cuts and are taking the show to a competition. Dramatic Publishing has a section on their website for scripts that are:
One Act Competition Winners…tried and true, these judge-favorites have won countless competitions at the local, regional, and national level!" They also allow directors to apply for a "cutting license".
At most One Act Play Competitions, the judges will require proof of royalty payment with written permission for cuttings. For example: Theatrical Rights Worldwide (who hold the rights to popular high school musicals such as The Addams Family, All Shook Up, The Prom, Big Fish & Spamalot) states:
Questions about any proposed change, addition, omission, interpolation, or alteration in the music, lyrics, or book of the Play shall first be submitted in writing to Theatrical Rights Worldwide (TRW). If permission is granted by the Authors, TRW will advise you in writing.
Sometimes it's not even up to the company that holds the royalties to a production. A playwright has the ultimate authority over his/her/their work and can decide even based on the specific situation. Sometimes a playwright will give permission to make a cut to their script but say you must stay within certain boundaries. For example; Peter Elice, who wrote Peter and the Starcatcher, gave his permission to a colleague of mine to do a cutting of his script for a One Act Play Competition, with the condition that the director could not trim lines from any songs or scenes, but could cut entire songs or scenes. Mr. Elice wanted every scene (or song) to be performed in its entirety.
As a director, I completely understand the importance of having your actors tell the story. When an actor performs a scene from a play or a song from a musical, it's only a "slice" of the story of the entire show so it's important that the actor knows not only the background of the character that he/she/they are portraying but also how that scene or song fits into the rest of the show. Performing a cutting of a show is no different. I remember one year we brought a one act version of Stephen Sondheim's Assassins to a competition. Two of the three judges loved it. The third judge gave us a low score because it was his opinion that the songs would have made more sense if they had been in a different order. I remember thinking, "Tell that to the man himself, Stephen Sondheim!" All jokes aside, obviously the order of the songs is not a director's choice, nor should it be. This judge clearly wasn't aware of the rules of how these one acts were cut. In fact, several of the directors complained and he was asked not to return as a judge.
Other than that, I had a good amount of success with bringing one act versions of musicals to these One Act Competitions. Judges seemed impressed with the ability of my students to perform a "full blown musical" and still get the story across within the limited time given. (This can be different in each state. I've seen it anywhere from 40 – 50 minutes, sometimes including set up and strike). I found that I enjoyed directing a full version of the musical and then cutting it down to a one act for competition. I found that my students truly understood the story and their character arcs this way because they had had the opportunity to perform the full production and then the shortened version.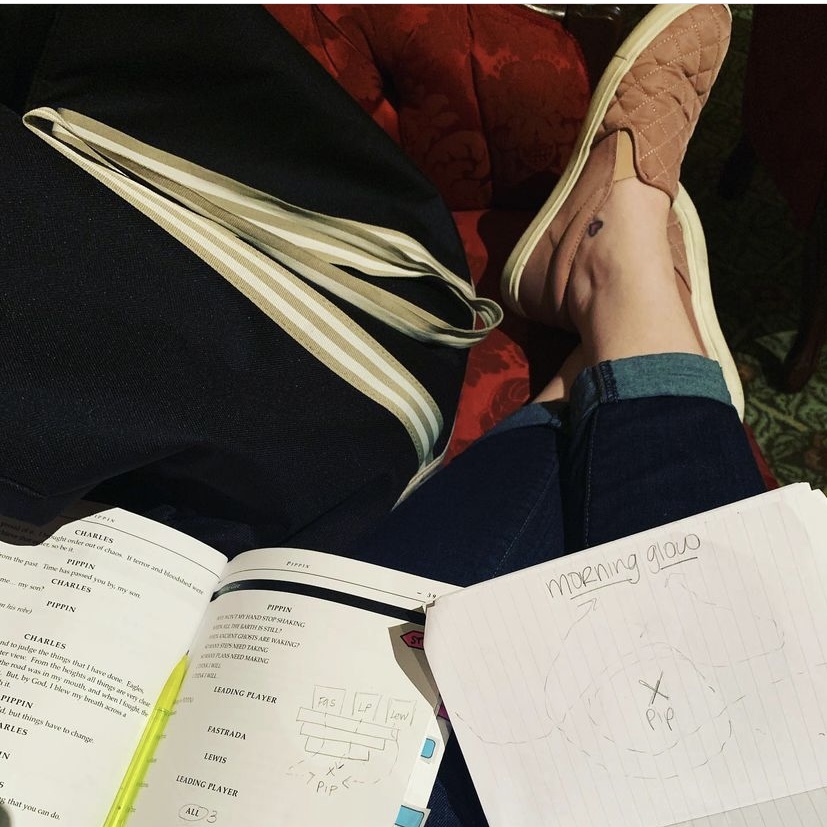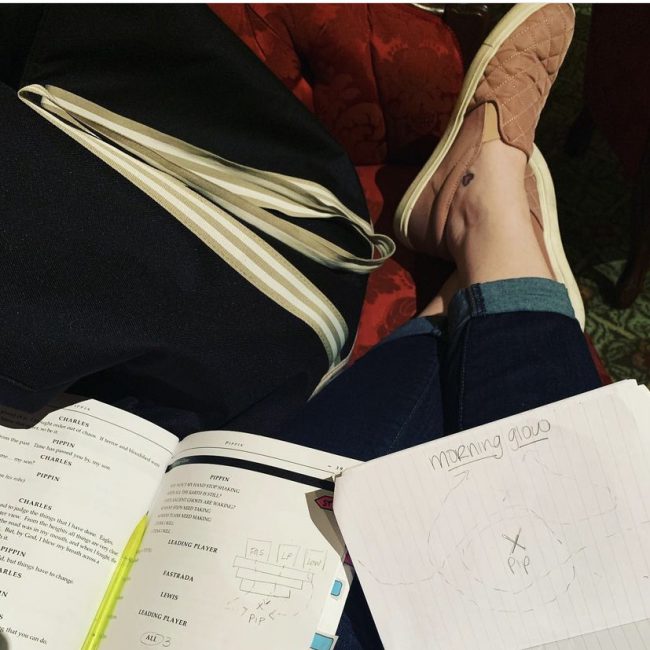 My best example is when I directed a production of Into the Woods. My musical theatre program presented the entire show as our fall production, however, I decided that for competition we were only going to do Act Two. Fortunately, the judges thought that choice was very clever, since Act One ends with "Happily Ever After" and it is in Act Two that the story of "real life" is told. I don't think my cast would have been able to truly tell the story truthfully if they hadn't experienced the beauty of performing the entire production.
Rule of Thumb: Before you decide on your theatre season, make sure you are able to obtain the royalties for the show you'd like to take to your district's One Act Competition AND also make sure you apply for competition and/or cutting rights for all competitions you may take that show to.