Performers are always running around with big backpacks, filled to the brim with all their stagey stuff. But what's really in those bags?? Every performer will have their own special combo of items to help them in auditions, rehearsals, and during tech week. As you go through the different stages of a production, your bag should change with it! If you're looking to build your own bags, follow along with this checklist I go through to stock up before a show.
Audition Bag
This is your grab-and-go bag – a bag that is packed and prepped so you can run out the door to those last-minute audition calls. With pre-audition nerves, you never want to think about whether you've left something important at home. Having a bag ready to go allows you to focus on performing your best, knowing you have all the tools you need for success packed ahead of time.
Must-Haves
Headshot & Resume
Rep Folder
All your dance shoes
A change of clothes for movement/dance call
Water bottle
The biggest essentials for your audition bag will be copies of your headshot and resume, printed out. Some casting offices work paperless and will have your information on their devices in the room, but it's always better to carry some copies with you (just in case). If you're auditioning for a musical, it's essential to have your rep folder with you. Make sure you've revamped your rep book and have all your sheet music organized.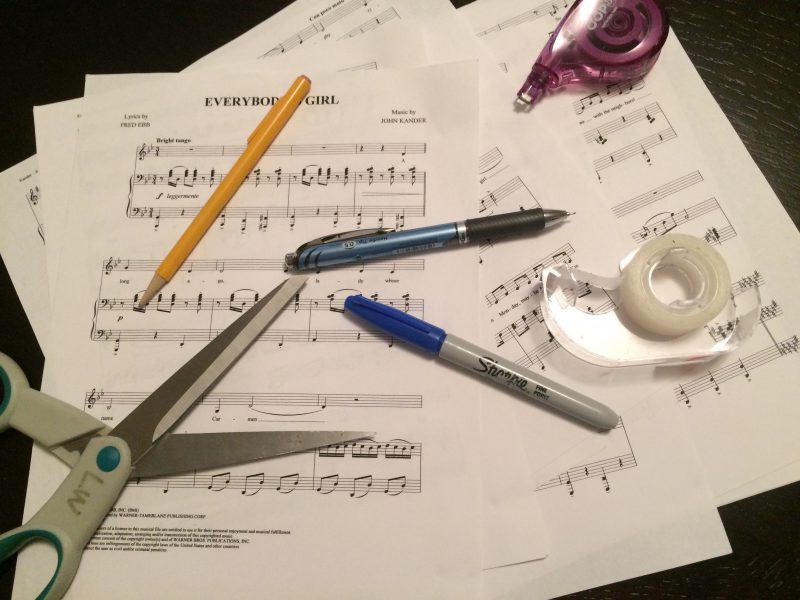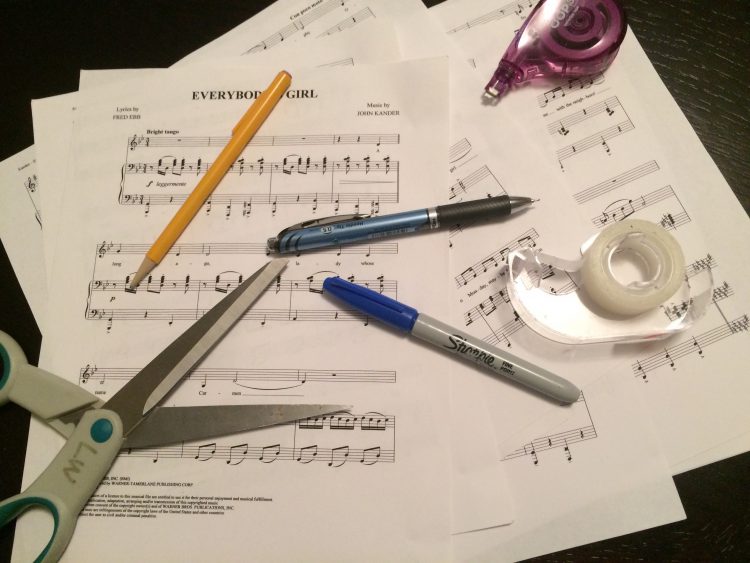 Being ready to nail your dance call means bringing all the dance shoes (you never know if they might ask to hear you tap dance!) and movement clothes. Don't forget the water bottle to stay hydrated!
Bonus
Snack
Hair brush/makeup/touch-up kit
Warm-up tool
Headphones
Auditions can run behind schedule, or you might be asked to stay later for callbacks. Having a quick snack like a granola bar or piece of fruit is great to have on hand. If you're auditioning for a musical, it's nice to have a touch-up kit in case you dance before your singing round and want to fix your hair/makeup. Speaking of singing round, many singers will pack warm-up tools like vocal straws and headphones to make sure they are in the zone.
Rehearsal Bag
Yay, you booked the role! Now it's time to switch out your audition bag for your rehearsal bag. No need to bring your headshot/resume or rep folder with you. It's time to get down to work! You want your bag to be stocked with all the essentials to keep you focused and ready to learn.
Must-Haves
Script
Notebook
Pencil case
Water bottle
Snacks
Dance shoes
The most important items in your bag will always be your script and something to write with. Whether you prefer pen and paper, or maybe you use a piece of technology to keep track of notes, you'll want your note-taking tools handy at all times. Be sure to pack any dance shoes you'll need and come to rehearsal in clothes you can easily move in. A water bottle and snacks will help keep your energy up too!
Bonus
Sweater/change of clothes
Medic bag
Show Shoes
Although you'll be working hard, you might have times in rehearsal where you aren't needed as much, or you might move from choreography to a singing session. It can be really nice to have a sweater or change of clothes to keep yourself warm and comfortable. If you can, wearing the shoes you'll be performing in during the show in rehearsals is a huge advantage. Show shoes can completely change how your character walks and dances. The sooner you can get into those shoes, the sooner you can find your stride!
A medic bag is my secret weapon. Stuffed with lozenges, pain relief, bandaids, tissues, nail clippers, and more – for anything that could pose an issue, there's a remedy in that bag. I also keep a small sewing kit in my bag, which comes in handy. Highly recommend adding a couple of sweets into the medic bag. . . you never know when you need a mid-rehearsal pick-me-up.
Tech Week Bag
Some call it tech week, others call it hell week. Whether you love it or hate it, tech week is such a huge part of mounting a production. We all know it comes with long hours, a lot of sitting around, and requires tons of focus, buuuuut with a well-stocked bag, it can make tech week feel a lot easier.
Must-Haves
Script
Notebook
Pencil case
Water bottle
Show shoes
Show Kit
Soooo many extra snacks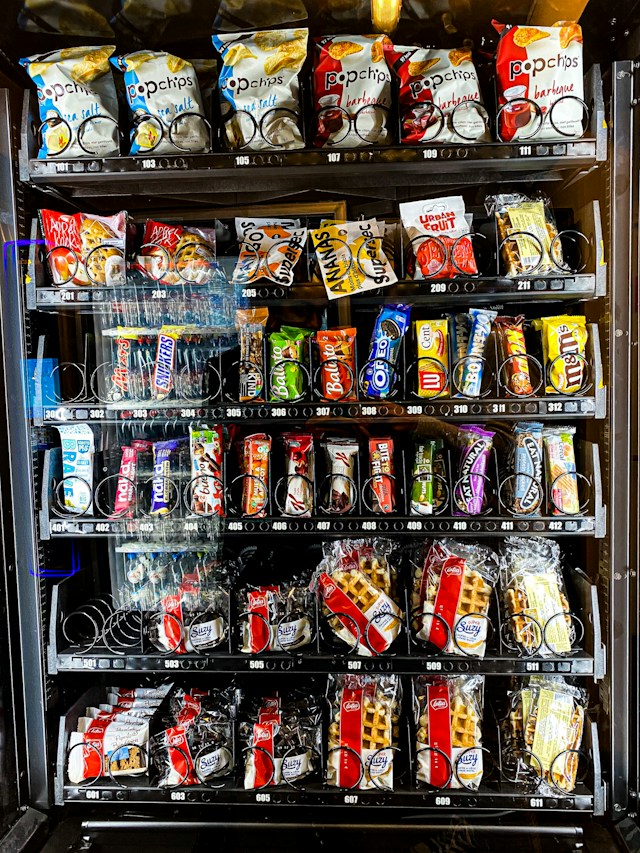 Bringing your script and pencil case to jot down notes and changes is obviously an essential. With long hours, it's so important to make sure you have water and snacks on hand to keep your energy/hydration up. Meal prepping is also a great idea if you have access to a fridge/microwave in your theater space! Never underestimate the joy of a hot meal when you're mid-tech week.
A Show Kit will contain all the hair, makeup, and undergarment items you need for the show. You'll definitely need your Show Kit by the time you're doing dress rehearsals, but it's a great idea to bring it at the start of tech week so you can set up your station in the dressing room and check if there's any extra items you need for the show.
Bonus
Coffee/Tea travel mug
Comfy clothing
Games
Phone charger
It's always a good idea to bring items to make you extra cozy during tech. Since you could be sitting for long stretches of time, comfy clothes and cozy sweaters will help keep your body warm and ready for action. Bringing games or little items to occupy your time when you're not needed onstage can be a huge bonus. Whether you love knitting, sudoku, or your Switch, having an item you can quickly pick up/put away is a great idea to help pass the time.
Now you're all set! It may seem like a lot of organization, but this preparation will allow you to stay comfortable and keep focused on the task at hand. Share with us what's in your bag!