Do you know your soprano from your mezzo, how about your lyric from your dramatic? And what on earth is a coloratura? Take a look at our guide to voice types in opera, and the fach system, to learn more.
Describing Voices
A singer's voice can be described in many ways, and no two voices are alike.
The most basic way to split up different voices would be the range of a particular voice; what the person's highest and lowest note is. Would it therefore surprise you to find out that most female voices share the same highest and lowest points? It is similar for many male voices as well; the ranges of voices overlap to a great degree, so this is not enough. We also have to consider the particular qualities that this voice has, and where it sits most comfortably for a particular singer.
So, a female singer who has a darker quality to their voice, and sits more comfortably within the staff might fall into the 'mezzo-soprano' category. Similarly, a male singer with a brighter quality to their voice who sits more happily at the top of the staff might fall into the 'tenor' category, while their friend, who can sing the same notes, might sit in the 'baritone' category as they might have a darker timbre.
In opera, the main voice categories, from highest to lowest, are:
Soprano
Mezzo-soprano
Countertenor
Contralto
Tenor
Baritone
Bass-baritone
Bass
If you don't already know the differences between these, check out this video for examples of some of the differences:
If you have ever sung in a choir, you may have come across the ranges printed on the music as 'Soprano', 'Alto', 'Tenor', and 'Bass'. This is an inaccurate way to describe a person's voice. Rather than calling yourself an 'alto' or a 'soprano' based on this, think of this as an indication as to where the music is likely to sit, higher or lower in the stave. Because the ranges overlap so much, it is perfectly possible for an operatic soprano to sing in the alto range within a choral setting, and many operatic baritones find they can comfortably sing with the tenor section.
Beyond range
Once a singer has found out where they might lie within these range categories, there is a further consideration, and this is what vocal fach they might fit into.
Fach (pl. fächer) is not a rude word! Pronounced like the composer 'Bach', it is simply the German word for 'category', and as the Germans invented this system of vocal categorisation the word fach has stuck.
This system takes into account some of the following questions:
Is the voice larger or smaller? Can it carry across a large orchestra, or is it better in more delicate situations?
Is it heavier or lighter?
Is it darker or brighter?
How much stamina does it have?
Is it capable of sudden outbursts of incredible drama?
Can it move quickly, or is it better at long legato lines?
And perhaps most importantly: Does it suit this role?
All of these things will determine how a particular voice might be categorised.
How big is it?
The words lyric, spinto, dramatic, and helden describe the size of the voice, or how powerful it is.
Lyrics have lighter, more flexible voices, which are more suited to the beautiful lyrical melodies of composers like Mozart. They still have the ability to sing unamplified above an orchestra, so they are still voices of considerable size, and can appear very big against untrained voices. They can also be further defined as Light Lyric or Full Lyric.
Spinto voices are darker and richer, and can cut through the orchestra slightly more. These voices are often found in Puccini's music.
Dramatic voices are bigger again, taking on the heavier roles which sing over large orchestras, such as in Verdi's operas. The word 'helden' is actually German for 'heroic', and is used to describe the type of voices which might take on the heroic roles in very dramatic music, such as in Wagner's operas.
Of course, Mozart also wrote roles for more dramatic voices, and Puccini and Wagner wrote for lyric voices. There is no clear cut rule!
Can you move?
The word coloratura is often added to these, to indicate a voice that can move very quickly, and is comfortable singing exceptionally florid music. They might be well suited for to sing the music of bel canto composers, such as Rossini, Donizetti, and Bellini. Some of these voices also suit baroque music, by composers such as Handel, which have similar virtuosic demands. These voices will often sing much higher than is considered 'standard' for their voice type, and they can still be both lyric or dramatic.
For sopranos, being a 'coloratura' soprano often indicates a singer who is comfortable reaching stratospherically high notes, such as The Queen of the Night might sing.
The same can be said of the tenor voice as well. Check out this clip of Javier Camarena in La fille du regiment. He sang the famous aria 'Ah, mes amis' which has 9 high tenor Cs in it, then when the audience wouldn't stop applauding, he did it all over again – 18 high Cs!
A coloratura mezzo-soprano or contralto might be expected to do this:
Are you funny?
There are also several terms to describe singers who excel at the comic, or 'character', roles. The most common one is the buffo. Normally reserved for a bass voice, a buffo can usually be found playing the fatherly roles, in comic Italian operas (opera buffa). He is usually found scheming and getting into mischief.
On the other end of the scale is the soubrette, a type of soprano voice that is comfortable sitting both high and low in the range. The soubrette must be a wonderful comic actress, and often plays the witty maid that runs circles around her aristocratic masters.
Check out this clip of Don Alfonso, a buffo role, and Despina, a soubrette role, playing games with their friends in Mozart's Cosi fan tutte
The mezzos, tenors, and baritones just get the term 'character' most of the time, although in German you might find the prefix 'spiel-', which directly translates to player, or actor!
A Recipe for Fach Soup
Knowing these terms, you might start to identify yourself as various things, but a word of warning: there are some categories that simply don't exist!
While you can have a lyric coloratura soprano, you would never use the term lyric coloratura baritone.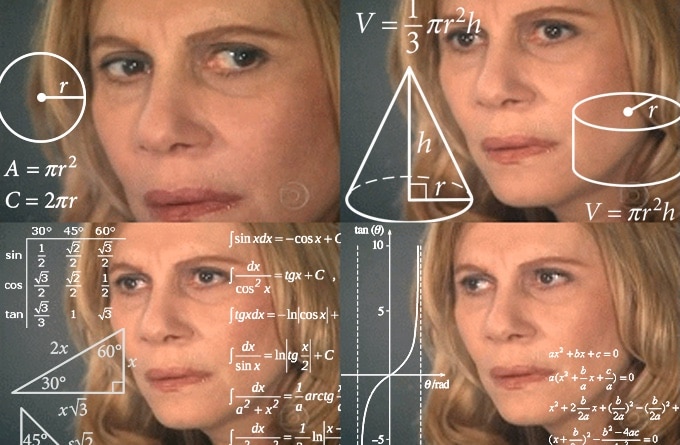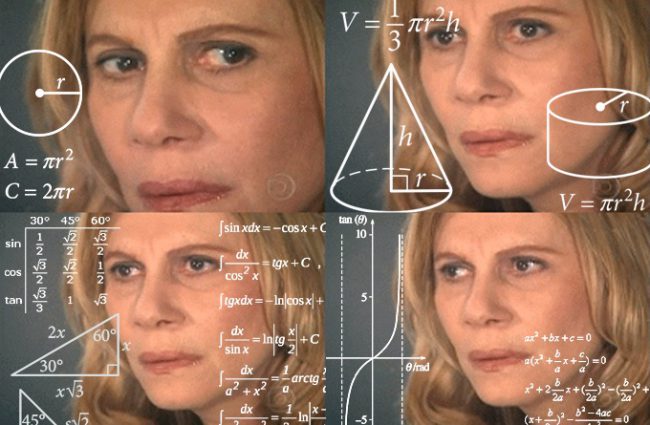 A general rule of thumb is that the more singers there are in a particular voice-type, the more subcategories there are.
The categories, according to Richard Boldrey's Guide to Operatic Roles and Arias, can include:
Soprano – soubrette, light lyric coloratura, light lyric, full lyric coloratura, full lyric, light dramatic coloratura, light dramatic (spinto), full dramatic coloratura, full dramatic, and high dramatic.
Mezzo-Soprano – soubrette or character mezzo, light lyric coloratura mezzo, light lyric mezzo, full lyric coloratura mezzo, full lyric mezzo, and dramatic mezzo.
Contralto – character contralto, coloratura contralto, lyric contralto, dramatic contralto.
Countertenor – coloratura countertenor, lyric countertenor
Tenor – comic or character tenor, light lyric, full lyric, light dramatic (spinto), full dramatic (spinto), helden tenor
Baritone – character baritone, light lyric baritone, full lyric baritone, dramatic baritone, helden / heroic baritone
Bass-Baritone – lyric bass-baritone, dramatic bass-baritone
Bass – comic or buffo bass, lyric bass, dramatic bass
Do check out Richard Boldrey's book at your local music library for even more descriptions of fach categories, including the suggested vocal ranges as well as the particular qualities each voice should have.
Outliers
As if that lot wasn't enough, there are a few terms which have actually gone out of fashion, are only used in particular languages, or the voices are so rare the fach isn't seen very often.
A haute-contre is a type of very high tenor mostly found in French baroque music, depending on the range, these roles are taken by high tenors, or low countertenors, or sometimes even contraltos and mezzo-sopranos.
A sopranist is an adult male singer who sings in the soprano range. (Unlike a boy with a child's voice, who is called a treble.)
A falcon is a type of dark soprano found mainly in French romantic music.
A basso-cantate is a rare type of voice: a rich bass bordering on dramatic with a particular affinity for coloratura.
An oktavist or basso profundo is the lowest of all bass voices. Oktavists are very popular in Russian sacred music, but also appear in opera from time to time.
Okay, I know my fach, but how do I use it?
While voices are categorised by this system, so are opera roles. That's the important bit! Each opera role falls within a certain fach (or two, or three) based on the vocal qualities needed for the role, and the singers who have sung the role historically. Guides like Boldrey's book, as well as a bit of research into the history of the opera, would give a clue to a particular roles' fach.
On StageAgent.com you'll see suggestions for which fach each opera character might falls into the character tags. Tap on any fach tag to find other characters with the same tag, or use the character search function. For example here's the category for Dramatic Soprano , or try Lyric Tenor .
Here is where we start to see the problems with fach though. Within a particular category, you will always find roles you would never consider singing. You will also find things that are fach-adjacent, (one or two steps either side of your fach) that fit your voice completely. Then there is the problem that every guide to fach differs, based on who wrote it, and when it was written.
So, what is the point of all this categorising and defining? Haven't we just made it more complicated than it needs to be?!
The problem with fach
Above all of this analysis is one resounding fact: no two voices are alike. Every single voice in the whole existence of human history has been unique.
The fach system was used, at some points in history, and in certain countries, to map out and define a singer's career. A lyric coloratura soprano would know which roles to learn, and what she could expect to be employed to sing. While this seems like the perfect formula, it can also be limiting, both for a career path and for a singer's artistic sensibilities.
Imagine being told you can only eat varieties of chocolate ice-cream forever, even though you'd love to have pistachio from time to time, or even just a combination of pistachio and chocolate. And what if someone offered you some strawberry…? It's still ice-cream isn't it, it's not like you wanted trifle! Too many desserts, but you get the picture…
Today, this system is mostly used as a guideline for what might be possible for a particular singer, and what will protect their voice to preserve its longevity. Continually singing outside of your fach (such as a lyric voice singing dramatic roles, or vice versa) can be dangerous for your vocal health, as that is not what your voice is built to do. It is similar with sports people: sprinters are sprinters, and not long-distance runners. They can run long distance if they want to, and it might even be good for them from time-to-time, but they excel in their own category.
The Golden Fach Rule
The golden-rule for all singers is to sing the things that suit your voice, that you love to sing, and that fit with your artistic personality. Use the fach system when it is useful to you, and feel free to ignore it when it is not.
Above all, the fach system serves as a reminder to celebrate the beautiful, wonderful, and incredible variety of voices out there, that each have their own important place in the world of opera.
And if you want to have some more fun with fach, head over to fachme.com to explore characters by fach, or use this hilarious fach generator to come up with new imaginary fächer!