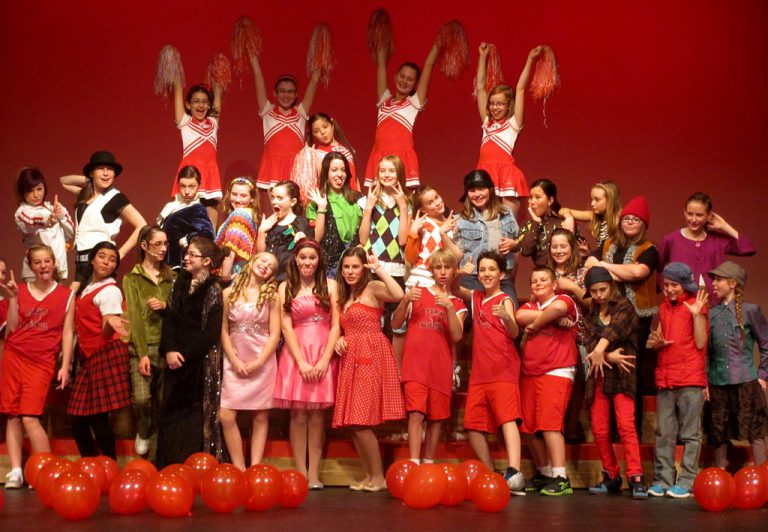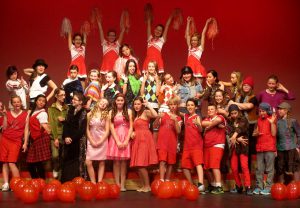 When we think of the best roles in a musical for a teenager, our thoughts often immediately turn to shows such as High School Musical, Hairspray, Bugsy Malone, Fame, or Grease. These musicals are brilliant for a range of multi-age teenage roles, with large casts and plenty of scope for principal, supporting, and ensemble parts. They are also immensely fun and frequently performed.
However, what about key roles for teenagers in musicals that are not specifically targeted at 11-19 year olds? Here, we have put together a list of just some of the exciting parts for teenagers out there and how they cater to particular strengths, be it ballet dancing, challenging vocals, or comic timing.
Wednesday Addams in The Addams Family
Starting off with a modern show that opened on Broadway in 2010, Wednesday Addams is a great character role in this comically dark musical. Wednesday, an 18-year-old girl, is smart, temperamental, and impulsive. It is a great quirky, character role, also requiring strong vocals. Her song "Pulled" is an offbeat, comic solo that is exciting for any young actress to get her teeth in to.
Pugsley Addams in The Addams Family
Similarly, Wednesday's younger brother, Pugsley Addams, is a mischievous adolescent with a dark, macabre sense of humor. He takes delight in being tortured and forms a strong double act with his sister. A real treat for a keen young character actor! This role requires strong, comic timing and his solo "What If" reflects this.
Chava in Fiddler on the Roof
Depending on the playing ages in this show, Chava's sisters Tzeitel and Hodel are often played by actresses older than teenagers. However, Chava is the youngest daughter, and she must have a sweet innocence about her that is truly captured by a late teenager. Leaving her family and religion to follow her heart, the actress playing Chava must be a strong actress and dancer, as she features heavily in the dream ballet, "Chavaleh (Little Bird)".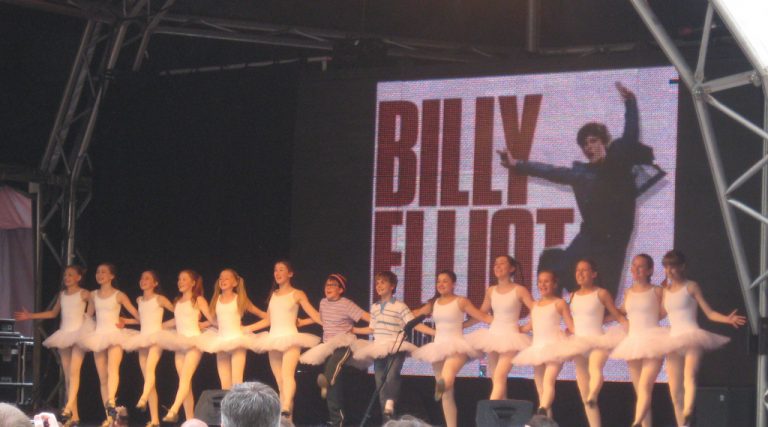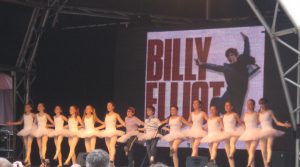 Billy in Billy Elliot
The role of Billy is a dream part for any teenage boy who is an all-rounder, but excelling particularly in dance. Although, at the beginning of the show, Billy cannot dance at all, by the end he must be able to perform complicated ballet and tap routines with assurance and a definite wow-factor. There are several dance solos, as well as singing solos, and the musical is carried by this talented teenager. Natural comic timing is also a must, as is a convincing northeast English accent (check out our YouTube clips of the show, or look up clips of the recent Sting musical, The Last Ship).
Michael in Billy Elliot
If you're going to look at the role of Billy in this heart-warming, funny musical, you should also think about the role of Michael. Like Billy, Michael must also be a talented dancer, performing dance duets with Billy (check out "Expressing Yourself", it's a hoot!). Michael is the supporting, comedy foil and his comic timing and performance must be spot on. Like Billy, a convincing northeast English accent is needed – a good challenge for any strong performer.
Tobias Ragg in Sweeney Todd
Although the age of Tobias (Toby) varies between teenager and young adult in differing productions of this classic Sondheim musical, since the 2007 Tim Burton film, it is more commonly played by a mid-teen in modern productions. Toby is a victim of circumstance and deeply affected by the death and gore he sees around him. He must have a strong tenor singing voice and effective stage presence to wreak his revenge on Sweeney Todd at the end of the show.
[wp_ad_camp_1]
Liesl Von Trapp in The Sound of Music
Liesl is the eldest daughter of Captain Von Trapp and has a playing age of 16. She encounters the common problem of many teenagers—believing herself to be in madly in love, but is she really? Liesl must show responsibility and authority with her brothers and sisters, yet portray a naivete and innocence in her relationship with Rolf and her understanding of the grown-up world. Liesl is a strong singer and dancer
Fredrika Armfeldt in A Little Night Music
Fredrika is a great part for a young to mid teen with strong, confident vocals that reflect her innocence and youth. She is inquisitive and intuitive, enjoying touching scenes with her grandmother, Madame Armfeldt. She misses her actress mother, who is touring the country, and her naïve take on the world of an actress is reflected in the song "The Glamorous Life". This song is often sung as a solo for auditions/performances (great choice for a young female teen), but within the musical it features more characters.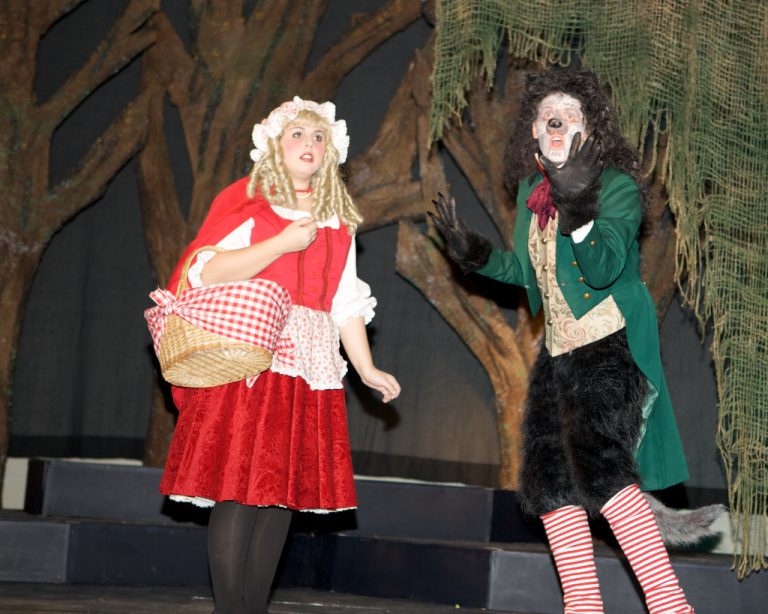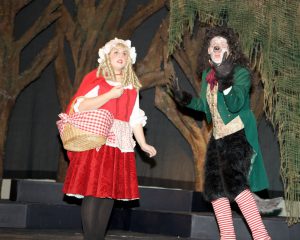 9 & 10. Jack and Little Red Riding Hood in Into the Woods
This fabulous musical offer great opportunities for two interlinking teenage lead roles. Jack, reluctantly instructed to sell his beloved cow, Milky White, must deal with the wrath of the giant when he plants the magic beans given to him by the Baker. Meanwhile, Little Red Riding Hood learns about the dangers of her innocent, friendly nature when she meets the cunning wolf. Both roles are incredibly fun and fast-paced. Like most Sondheim musicals, they require strong vocal ability and the two characters have solos, but also complicated multi-vocal arrangements.
Bonus Extras!
Baby June & Baby Louise in Gypsy
If you are slightly younger than the ages required for the roles above, why not look at these parts?
The roles of Baby June and Baby Louise are great, fun roles for two talented youngsters. The playing ages are 8-10 and 10-12 respectively and perfectly suit young, cherubic looking teenagers. The eldest sister Louise loves her sister deeply but is painfully shy as a performer. This needs to come through in her performance and the role requires strong acting skills, as well as confident vocals and (deliberately wooden) dancing.
In contrast, Baby June is a confident, extrovert performer, having been groomed extensively by her mother. She loves her sister but knows that her role is to get out there and perform. Vocally, she needs to have a strident, babyish voice, and the stage presence to lead a staged, dance routine. Baby June also needs to be able to perform gymnastic tricks.