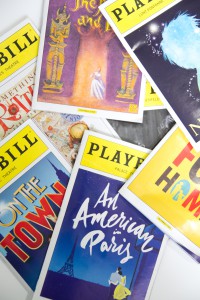 When I first started coming to New York as a little girl, going to the theatre was truly an event. My mom, who was not one to dress up, would always put on a nice outfit and help me get ready. We would put on our Sunday best and walk to the theatre in the hopes of finding a bit of escape or, perhaps, a chance to reflect on something more difficult. Going to the theatre was different from going to the movies or going out to dinner. What truly made it different, aside from the form of entertainment presented, was the fact that it felt like something "grown ups" did. Men and women took the time to appreciate the art form and, most importantly, they showed it the respect it deserved. That means they showed up on time. They honored the beauty of the theatre by matching the lovely aesthetic with their own adornment. Most importantly, they left their work and lives behind them and focused on the show.
There were no sippy cups for wine. There were no cell phones. It was simply a chance for people to sit back, relax, and be entertained, communally.
Look, I get it. The times have changed. When I was going to the theatre as a kid in the early nineties it was VERY different from when my parents were going as children in the late fifties. The one commonality is the fact that cell phones were not really something people had to worry about going off in the middle of a show. I remember the first time I ever heard a cell phone go off in the theatre it was during a performance of Dance of the Vampires in 2002. The woman next to me got a phone call, answered it, and said very loudly "Oh yes, I'm seeing a show right now. Michael Crawford is singing very loudly…I can't hear you!!!" That was when I knew we were in for some changes in regards to theatre etiquette! I guess it could always be worse.
[wp_ad_camp_1]
Recently an audience member at Hand to God on Broadway decided that walking onto the stage and plugging his phone into an outlet that was A PART OF THE SET was appropriate. Let's just say this: it most certainly was not.
For many of you, life without cellphones is something you cannot even imagine. Nor can you imagine a world where you felt the need to dress up for the theatre. And look, I am not an elitist. I fully believe that it is important for people to wear what makes them feel most uniquely themselves. However, I have put together a list of my etiquette suggestions for the modern theatergoer — in hopes that we can remember that we are all in this together!
Wear clothing in which you would be proud to be photographed. It will make going to the theatre feel like an event. That means no ratty shorts, no flip-flops and nothing you wouldn't want a date to see you in! And bonus — you never know who you are going to run into! You might want to grab a photo with a handsome actor at the stage door!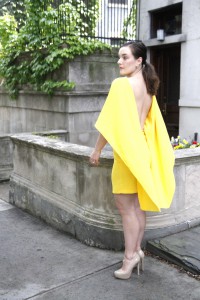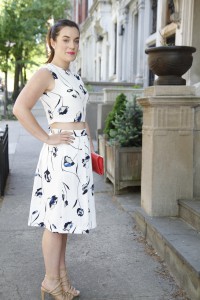 If you must have snacks in the theatre, do not eat them loudly during the show. The person sitting next to you will give you side eye if you unwrap you Snickers bar during the opening number.
Many theatres not only allow beverages now, they also provide them. If you plan on drinking during the show be subtle about it. Also, know your limits if you are drinking an alcoholic beverage. You can be (should be) kicked out of the theatre if you get too rowdy. 
Turn your cellphone off. Just turn it off. Don't put it on silent. Don't check it during the slower numbers. Don't take pictures. Don't record the show on your voice notes. JUST TURN IT OFF. You paid a large amount of money to be here (though, if you want to pay a little less, our insider ticket discount page might help!) The person next to you paid a large amount of money for theirs, too — they do not want to watch your face light up every time you receive a text message or miss a call. If you know that you can't go for three hours without your cell phone — don't go to the theatre.
Show up on time. Check your tickets several times and know when the show begins. Not all shows start at 8:00 PM anymore. Some start at 7:00 PM or 7:30 PM. Often, performances start at different times on different days of the week. There is nothing worse than missing the first hour of a show because you failed to look at your tickets! I always like to be there thirty minutes early. That way I can settle into my seat, go to the bathroom if I need to, and read through my Playbill! I love reading bios and knowing more about the actors I am going to see! 
Be respectful. Everyone has different opinions when viewing theatre. Some people might highly enjoy a show while others are bored out of their minds. If you find that you are not enjoying yourself, be respectful of those around you who are. There is no need to talk about your dislike. Simply wait until intermission or the end of the show and then leave, quietly. You never know who you are sitting next to. It might be the mother of the lead actress! It might be a producer or director associated with the production who you might be auditioning for in a couple of weeks. Because of this, I follow the "TWO BLOCK RULE." I will not discuss a show until I am at least two full blocks away from the theatre. It protects me from putting my foot in my mouth in front of the creative team or someone's loved ones.
If we all followed these rules I think the theatre would be a little more enjoyable for everyone. What have I missed? Do you all have any rules that make your theatre going experience easier and a bit kinder to everyone else? Leave a comment below and let me know!