I think it is safe to say¬ —¬ at least, here in New York — that we have finally settled into the summer. It is warm outside, people are heading off to the beach, and the ice-cream trucks are playing their music loudly in the streets. After the winter we just suffered, I am so grateful for the summer sun! In fact, yesterday I was in upstate New York on a road trip to see the lovely Kate Baldwin in The Berkshire Theatre Group's production of Bells Are Ringing. As my friends and I were eating delicious soft serve and strolling through Pittsfield Park after the matinee, we stumbled upon a free outdoor production of Romeo and Juliet. It was packed with people 'Äď tourists, locals, and families — all eating picnics and chatting under the beautiful sky waiting for the actors to begin! ¬ It got me thinking about how wonderful outdoor theatre really is AND how wonderful it is that outdoor performances are located in so many communities around the world. ¬ For centuries, most theatre was performed in the open air, and plays come alive in a special way¬ outdoors.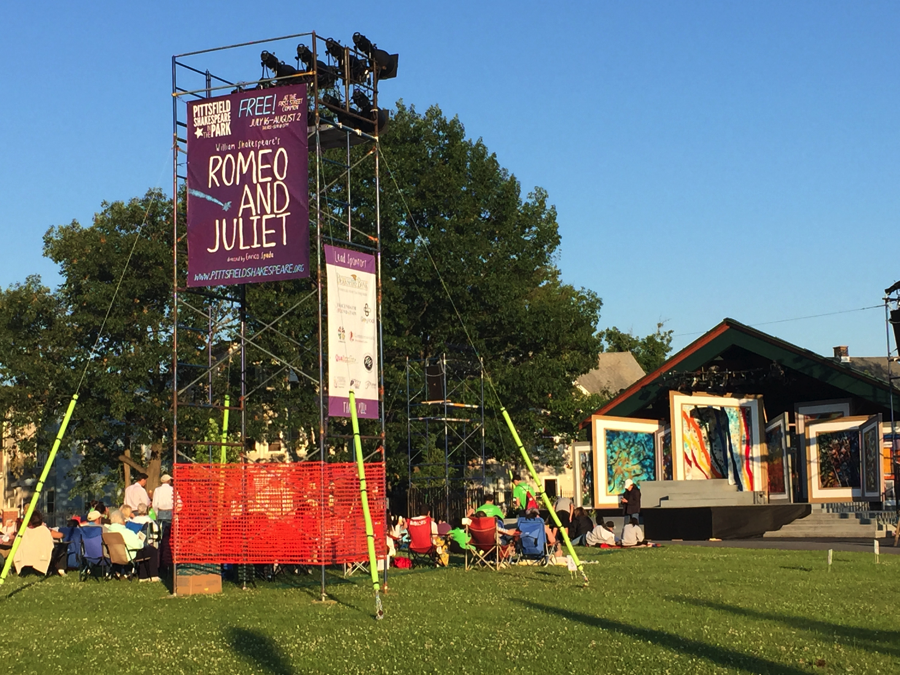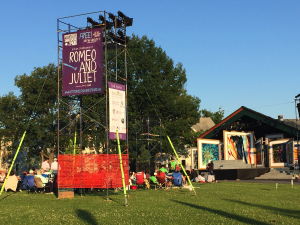 If you have never experienced theatre under stars (or sun!) you really should try to catch some! Many of the most magical theatrical experiences I have ever had have been on warm summer evenings surrounded by forests and constellations. There are clearly some very famous outdoor theatres, such as The Delacorte in Central Park, The Muny in St. Louis, Santa Cruz Shakespeare in Northern California, The Filene Center at Wolf Trap National Park for the Performing Arts in Virginia, the Allen Elizabethan Theatre at Oregon Shakespeare Festival¬ in Ashland, Oregon, and Regent'Äôs Park in London. There are many more, however, that you might never have heard of — right in your own back yard! For more information about where you can find some amazing open-air play spaces all around the world and what is currently playing, you can check out http://www.outdoor-theatre.org.
SA Tip: ¬ You can find discount tickets for many of these productions at¬ http://stageagent.com/performances.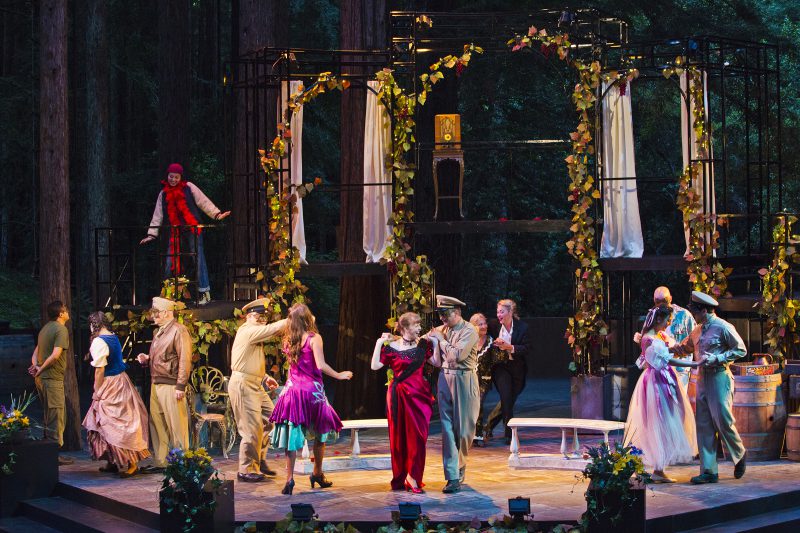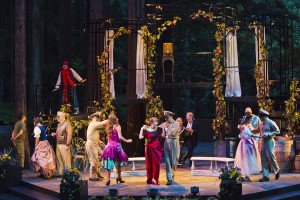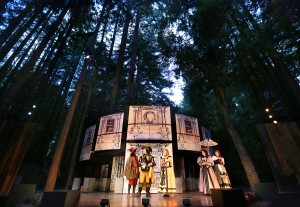 Going to an amphitheater or a lovely park is a bit different than sitting in a nice, comfy, air-conditioned theatre. So, I wanted to put together a list of suggestions and reminders if you do decide to brave the elements for a show!
[wp_ad_camp_1]
1. ¬ Clearly, attire for most of these theatres is very casual. However, it can be hellishly warm at the beginning of the evening and then become blustery as the night goes on. Dress comfortably in light airy clothing for the heat, but be sure to have a cozy jacket handy as the sun goes down. ¬ If the show is during the day, make sure to bring sunscreen and a (not too obtrusive) sunhat, as well.
2. ¬ Many theatres will allow you to bring picnics to the show! However, you will want to check the food and drink policy before you pack your basket! Many theatres do not allow alcoholic beverages, coolers, and glass or aluminum containers. Also, be courteous about noisy wrappers and food with a strong odor!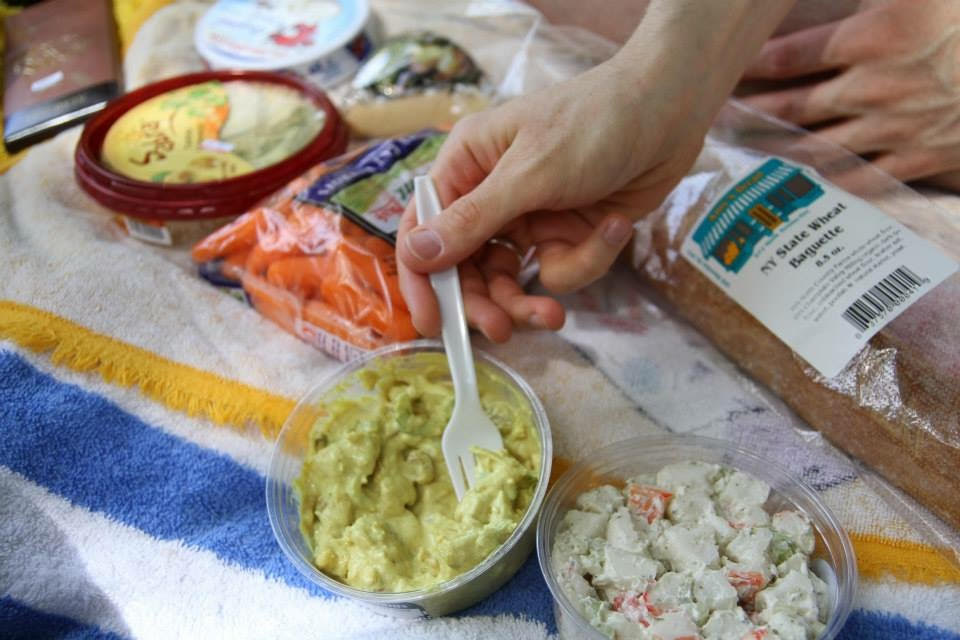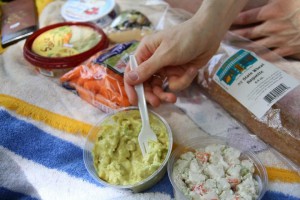 3. ¬ Bring bug spray with you! There is nothing worse than enjoying yourself and getting home to realize you have been eaten alive! If you forget, check the concession stands. Often outdoor theatres will have it available for sale!
4. ¬ RAIN HAPPENS! I spent one crazy night at Shakespeare in the Park watching Hamish Linklater and Jesse Tyler Ferguson quote The Bard and skip around in the rain. It was perfectly magical. Rarely do theatres cancel shows because of rain — unless it makes it truly unsafe for the actors, the show will go on. Some theatres do not allow umbrellas in the theatre space because they are so distracting. So, I recommend packing a rain poncho just in case! Many theatres sell these ponchos in their gift shops if you forget! Also, make sure to check if 'Äúrain insurance'ÄĚ is available when you buy a ticket. Sometimes you can get a full refund of your ticket if you have purchased this insurance.
5.  As always, turn your phone off. Just because you are outside, that does not mean that your phone is in any way less obnoxious. Take a moment to turn your phone completely off and surrender yourself to the beauty of nature and art…for three hours. I know you can do it!
What are some of your favorite outdoor theatres spaces? Have you performed in any shows under the stars? Did I forget anything important about being an audience member? Let me know in the comments below!