Perhaps over the festive season you had the chance to catch an opera. You may have been given tickets by a friend, or just fancied a bit of a special night out. Or maybe your new year's resolutions include something along the lines of 'I should see more theater', or 'involve myself in more cultural activities' or even, perhaps, 'go to the opera', well this is the post for you.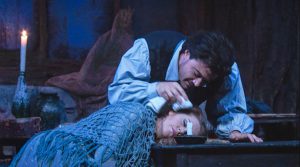 If you're an opera newbie, the vast amount of schedules, houses, and works, can be a little bit overwhelming, and you want to make sure you're going to enjoy what you're going to see. Here at Stage Agent, we are launching the 'opera newbie' tag, which will highlight all those operas which are considered great for a first timer. Wherever you see the tag, you can click it and it will take you to all the opera's with this tag, to give you lots of ideas.
But, I sincerely believe that you can love any opera even as a beginner, it's just down to knowing what you might like before you go. So, as we launch the 'opera newbie' tag here at Stage Agent, I'd like to give you a little guide to some operas you might not find on the standard lists, but which could be just the ticket to starting your love of opera.
Musical Theater Fans
If you already love characters bursting into song at every emotional moment, then any type of opera would suit you. But, if you'd like to tread carefully at first, why not try some 20th century operas like:
Kurt Weill's Street Scene – with a 1940s New York street, gossiping neighbors on the stoop, an affair, a murder, and a dog, this huge show combines Puccini-like romantic scenes with more popular styles, for an opera that is as close to musical theater as it can get.
Gershwin's Porgy and Bess – features the well-known song 'Summertime' which became a popular hit afterwards, a combination of opera, folk, jazz, and spirituals, this show can be staged in a shortened version as a musical, or in the original form as an opera.
Straight Theater Fans
Nearly all opera is based on a novel or play from another writer, so stepping from straight theater into opera should give fans a different interpretation of some classic works, like:
Barry's The Importance of being Earnest – an operatic retelling of Oscar Wilde's satirical comedy, that was first performed in 2011.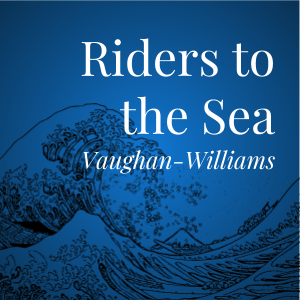 Vaughan-Williams's Riders to the Sea – using J.M. Synge's tragic play almost verbatim, Vaughan-Williams sets lyrical Irish speech to music, and incorporates the sound of the sea in his orchestration. Definitely bring tissues.
Previn's A Streetcar Named Desire – based on Tennessee William's iconic play, with a libretto adapted by Philip Littell, first performed in 1998, to great critical reception.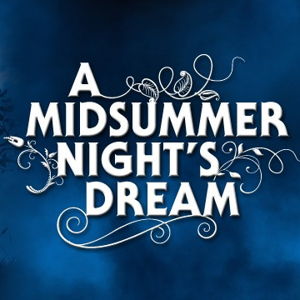 Britten's A Midsummer Night's Dream – Oberon is given an other-worldly feel by the use of the countertenor (or occasionally, contralto) voice, the Mechanicals are still hilarious, much of the text is true to the original.
In fact, operatic adaptations of Shakespeare can fill their own blog post, so do check out the guides on Falstaff, Verdi's Otello, and Macbeth if this is your thing.
Fans of the Supernatural
Do you love Netflix's Stranger Things? Have you seen every Alien movie? Does anything by Tim Burton send you wild? Then I would suggest you try out the following:
Gounod's Faust – Mephistopheles is played by a bass – the perfect voice for a demon, often performed with wonderfully gothic sets and costumes and in the original French, lots of action, and an excellent drinking song.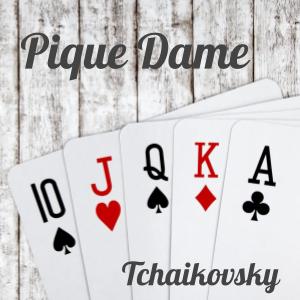 Tchaikovsky's Pique Dame (The Queen of Spades) – a cursed game of cards, massive thunderstorms, an Old Countess who dies suspiciously and returns as a ghost.
Britten's The Turn of the Screw – based on the ghostly novella by Henry James, Britten's operatic version questions again who is responsible for the deaths of Peter Quint, the old Governess, and the children.
Fairy Tales
Hansel and Gretel is often recommended as a good first opera, but here are some others that you should try if you love all things Grimm or Disney: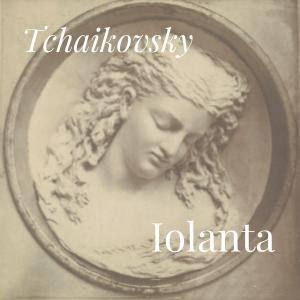 Tchaikovsky's Iolanta – a blind princess trapped in the castle by an overprotective father, a young Prince who shows her what beauty and light are, and a strange doctor in search of a cure, all set in fairytale France (like all good princess stories!)
Massenet's Cendrillon – We're back in France for the tale of Cinderella, as close to the original as possible, this opera features a wicked stepmother, awful sisters, a fairy-godmother with supernatural high notes, a loving father, and the perfect Prince, with a luscious Romantic score.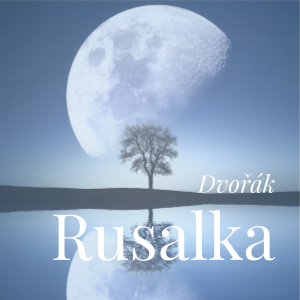 Dvorak's Rusalka – the original Czech story of The Little Mermaid, Rusalka longs to be able to walk on the land so that she can be with the Prince, and makes a deal with a witch to trade her beautiful voice for the ability to walk.
Costume-drama fans
Do you always have Pride and Prejudice hidden under your pillow? Do you find yourself often dreaming of living in a country house, and being whisked away by a man in a long coat? Or perhaps you see yourself as the Dowager of Downton? Then these operas would be for you:
Dove's Mansfield Park – the operatic retelling of Austen's famous novel, written in 2011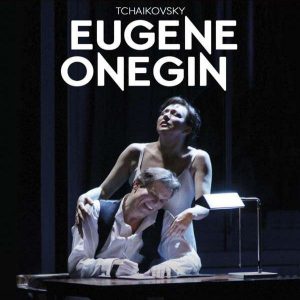 Tchaikovsky's Eugene Onegin – two sisters from a wealthy household in love with two eligible best friends. An innocent dance and flirtation causes a duel, and friend murders friend: years later, can he ever be forgiven?
Massenet's Werther – a daughter must honor the engagement her mother established for her, but she loves another man, and he cannot live without her. Tissues recommended.
Ancient History lovers
If you've seen every episode of Rome, have walked in the footsteps of the Pharaohs, and prefer the Old Testament stories to the New Testament ones, then these operas might be for you: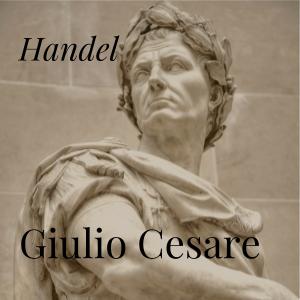 Handel's Giulio Cesare – loosely based on the historical events from 48-47 BC following Caesar's defeat of Pompey, in Egypt.
Bellini's Norma – set in Gaul at the time of the Roman occupation, can a virgin priestess keep her relationship with a Roman secret?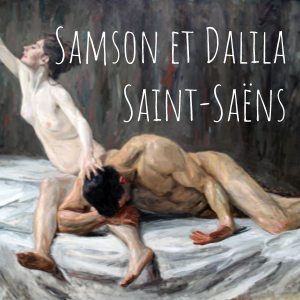 Saint-Saëns' Samson et Dalila – a retelling of the old testament story of Samson, whose incredible strength Dalila tries to steal for herself.
Politics and War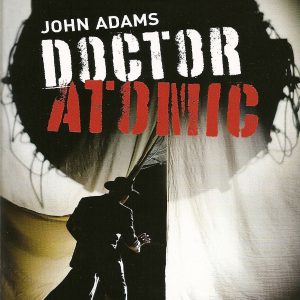 If you love seeing how key moments in history shape the world today, then you should definitely check out some of John Adam's work, such as The Death of Klinghoffer, Nixon in China, and Doctor Atomic. I can't promise you'll agree with his views, but isn't healthy debate is at the heart of all politics?
Western fans
Signs you might fit into this category: a John Wayne box set, obsessed with lassos, pictures of horses everywhere, hoarding a collection of stetsons, favorite drink is warm bourbon.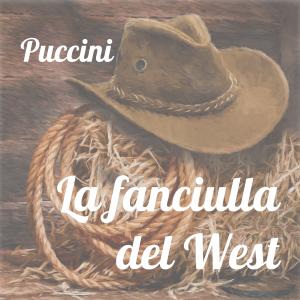 Puccini's La fanciulla del West ('The Girl of the Golden West') is a true operatic Western, set in the Californian Gold Rush, it features ranch owner, Minnie, who is known for her prowess with a pistol, a gang of gold miners, and the devilish outlaw Dick Johnson.
Something for everyone    
If none of these take your fancy, then perhaps you should try a good all-rounder, like: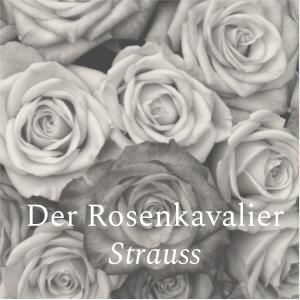 Strauss's Der Rosenkavalier – steamy love scenes, an affair, an engagement, a comic buffoon who gets his comeuppance, Italian spies, castles and knights, a happy ending for the next generation.
Don't forget, the 'opera newbie' tag will be popping up on opera guides across Stage Agent in the next few weeks, indicating an opera which would be great for someone who is new to the genre. Click the tag on any guide to get more ideas of what to see.
Let me know in the comments if you've enjoyed any of these operas as your first one!