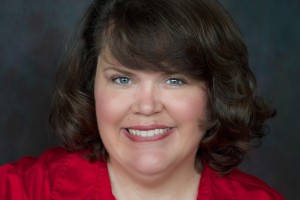 "Welcome to StageAgent!" A few weeks ago, that was the subject of a very anticipated email.
Hi. I'm Laura Ware, the new editor for StageAgent, and I couldn't be more thrilled. Let me share a little about myself.
I'm a performer and acting teacher living in Astoria, Queens, New York, a quick subway ride away from Times Square and Broadway!
I'm originally from the Los Angeles area in Southern California, so I swapped one coast for the other and I love both. I attended the University of California, Santa Barbara, where I received a Bachelor of Fine Arts in Acting and following that I got my Master of Fine Arts in Musical Theater from San Diego State University. I spent many years working around California on the Civic Light Opera circuit, working my way up from the ensemble in shows like Carousel to supporting roles in Oliver! and 42nd Street to leads in Annie, Me and My Girl, and Nunsense.
I've been living here in New York for about 9 years, ever since I finished a 2-year run on the road with the Second National Tour of Mamma Mia! when I was lucky enough to play the delightful role of Rosie, singing my favorite ABBA songs from my youth every night and clowning around on stage in sparkly red spandex! We toured the United States, Mexico, and Canada, and I had the opportunity not just to perform but to make lifelong friends and connect with audience members of all ages during that amazing time!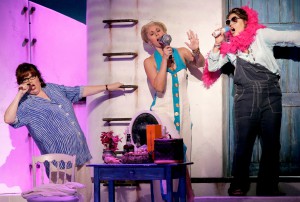 Once I finished my run in Mamma Mia!, I decided it was time to try out New York, so I arrived with a couple of suitcases and my computer case. I love living here! I love public transportation, having so many iconic places to visit, the fabulous places to eat, and access to so many shows to see–big and small. I haven't yet hit the Broadway performing dream, but as a character actor, I still have lots of time. Ironically, most of my early work here in New York was in television–crazy since all I did in LA was theater. But I keep busy auditioning and singing in the occasional cabaret and working as an acting coach at a local non-profit New York conservatory, in addition to my new gig here at StageAgent.
An actor often must have many jobs to support themselves in this crazy acting business, and I have had my share: substitute teacher, pet sitter, marketing and promotions assistant, discount ticket distributor, audition monitor, babysitter, musical theater teacher, PowerPoint designer, acting coach, temp everything, office manager, medical proofreader and copy editor, developmental editor, and grant writer. I've worked in large corporate settings to freelancing all alone at home. But now I get to take my bread and butter "day job" in the editorial field and marry it to my love of theater as the new editor of StageAgent. It's so exciting to be able to justify my student loans again!
In the two short weeks since I started at StageAgent, my head is spinning with all the exciting things we have planned! My primary goal is to keep bringing our readers new and exciting Show Guides and guest Blog posts, and to expand our song and monologue database to give you, the StageAgent user, more amazing tools to utilize as you pursue acting, singing, teaching, directing, and more!
See you around!