StageAgent interns spend four months with us and gain training and insight into the inner-workings of running a major web publishing property. They also get the opportunity to develop their writing portfolio by creating new show guides, improving upon existing guides, and contributing to the StageAgent blog. Recently, two fabulous interns began their summer term working with StageAgent, and we'd like to introduce them to you!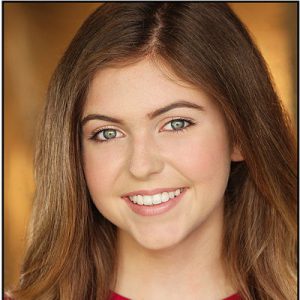 Cassidy McCleary is a Stanford student pursuing a double major in English and Vocal Performance, as well as a die-hard musical theatre fan. She has performed in shows near her hometown in Orange County and at school, and, in addition to performing, also directs children's theatre in the summertime.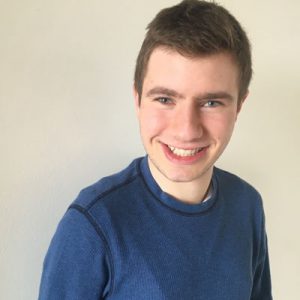 Michael Miller recently graduated magna cum laude from the University of Pennsylvania with a Bachelor of Arts in English and a minor in Theatre Arts. He has been involved in theatre since he was seven years old, and has extensive experience in acting, directing, designing, dramaturgy, and even some playwriting.
We took a few minutes to chat with Michael and Cassidy and ask about some of the reasons they wanted to intern at StageAgent and what they were looking forward to learning and working on.
Did either of you use StageAgent before applying for the internship?
Michael: I was obsessed with doing theatre research throughout middle and high school (and still am, post college). I would peruse Wikipedia and theatrical licensing websites and everything in between, and StageAgent was one of those major websites that always came up. I have distinct memories of Google searching "characters in [insert whatever show I was auditioning for]" and seeing StageAgent pop up as the first hit every time. One night I saw the ad for the internship pop up on Facebook, and I realized it would be a perfect fit for me.
Cassidy: Immediately, when I saw the posting for the internship, I knew I had to apply. As both an English major and theatre lover, this internship's fusion of writing, analysis, and theatre-related fun seemed perfect for me. During the school year, I was looking for a learning opportunity to aid in the improvement of my abilities, and I could see that StageAgent would be able to provide that. I was already quite familiar with StageAgent when I came across the internship posting. My family had a pro subscription, and StageAgent played a key role in helping me to find materials for my applications to musical theatre BFA programs. I used the website to look for unique monologues, and the corresponding study guides were key in understanding the background and character analysis of those monologues.
How do you think your internship will help you either in upcoming coursework or projects post college?
Cassidy: This internship at StageAgent will aid me immensely in the coming years as I finish my degree and start to apply for jobs. For one, any experience writing will benefit me, as I work to refine my composition skills. However, at StageAgent, because the internship is so focused on helping us individually and providing unique, constructive feedback, I can already see how it will provide me with a strong base for my future writing, unachievable on my own, that I can rely on for the rest of my college career. In addition, through the experiences I will have here over the course of a summer, StageAgent is providing me with the tools to discern my path after college by giving me experience in a portion of both a theatrical and English-related field to help me determine where I want to place my efforts post graduation.
Michael: I think the internship will help me in many ways in projects post college. As someone who is adept at writing (writing essays has always been one of my favorite things to do in school, plus I was a writing tutor all throughout college), I'm excited to be writing in this new way. Especially since I was an English major, I spent so much time writing essays that were trying to uncover deeper meanings in pieces of literature. I was writing for specialists who had such knowledge of those particular pieces, but my writing didn't do much or affect anybody, but through interning for StageAgent this summer, my writing will be able to actually make a difference in people's lives and to help them audition for shows and to better understand the shows that are out there. My writing has never had such practical applications in people's actual lives, and I'm excited to be able to add that to my skill-set.
Through the past week completing our first tasks of the internship, I have already become more knowledgeable about theatre myself, and the knowledge I have gained and will gain is something I can bring with me to my future theatrical endeavors. While taking StageAgent quizzes, I chose a lot of shows that I already know well to test my bank of knowledge, and I was surprised at how much I did utilize the study guides to learn things I had forgotten or never knew in the first place.
How has theatre affected your life?
Michael: As cheesy as this is, not only has theatre affected my life, but it pretty much is my life. A great majority of my friends are involved in or really like theatre, it was pretty much my only extracurricular activity in college, and it's a lot of what I talk about.  Since childhood, I've been outgoing and I've always loved to be in front of people in some way (presenting or performing something), so theatre became that avenue for me. Theatre has also shown me and taught me the gamut of human emotion, and it has challenged me to access those emotions inside of myself as well, no matter how uncomfortable and disturbing it might be to have to do so. Ultimately, I think theatre has made me even more human (if that's not weird haha) as it forces me to embody to analyze representations of people.
Cassidy: My first brush with musical theatre came in the womb. My mom was in a show while she was pregnant with me, and I joke that this early exposure made me obsessed. I would devotedly attend her shows waiting until the day I could join her on stage. Some of my best memories are doing shows with my mom and little sister. Now that I have grown up, theatre–and especially musical theatre–has shaped my life more than anything else. Whether humming show tunes around the house or heading to my job teaching theatre summer camps to kids, theatre has a hold over at least a small part of me every day. In high school, theatre was my primary extracurricular activity, providing me with strong friendships and building a fledgling sense of self-confidence that I took with me to college where theatre defines my schedule. Performing has always been my outlet, where I can connect with people and communicate on an emotional level, and I would not be who I am today without it.
If you had to pick, what would be your top three favorite shows?
Michael: Only three? Seussical, Les Miz, and Merrily We Roll Along.(Editor's note: Keep an eye peeled for Michael's rewrite of this guide!)
Cassidy: The Phantom of the Opera, Daddy Long Legs, and She Loves Me — it's my favorite musical, and my dream role is Amalia.
The whole StageAgent team is thrilled to have Michael and Cassidy join us!
Interested in future internship opportunities with StageAgent? Make sure to like us on Facebook or follow us on Twitter to receive the announcement for the next internship session with StageAgent.