SCENE 1
I am with my students at a theatre festival. The lights go down; the latest play has ended. I Never Saw Another Butterfly, set in a concentration camp, has come to a close. My students have watched their middle school peers take on a show that has presented history to them in a way they've never seen it.
House lights up. We have a brief break before the next show. Before I can look around to check in with my kids, one of my actors runs into my arms. He is sobbing. He cannot stop sobbing. Some of his fellow actors look at me, worried for him, empathetic. The other chaperones nod at me and handle getting the rest of our cast and crew to break. I sit with the child who cries about the horrors of history, injustice, hate, and the visceral storytelling power of theatre.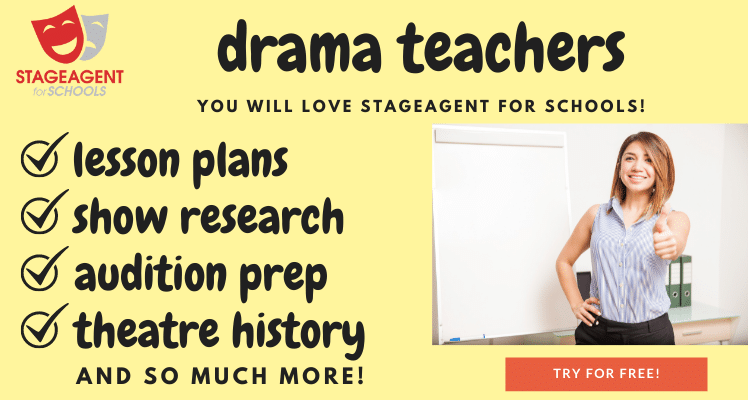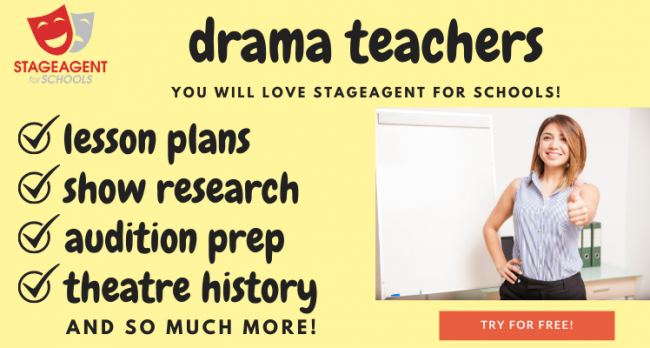 The next school day, my students and I talk about the Holocaust, the production we saw, their emotions. They've been inspired to do more research, they've been moved to connect more deeply. They've been awed by art in a new way.
The next day, I meet someone new and they ask my occupation. "I teach theatre," I say. "Middle school." Their response is a happy squeal, "Oh my gosh, that must be so FUN!"
That must be so fun.
When I tell people that I teach middle school, their response is horror. "Oh no! Bless your heart" or "Takes a special kind of person" or "Middle schoolers are the worst!"
And when I tell them I teach theatre, it is always…fun. "Oh! I'll bet you love that–how fun!" "Oh my gosh, how silly! Must be a riot." "The kids must get a real kick outta that, haha!" How fun, how silly, how fun, how fun.
Make no mistake, I love teaching children, and my job is very often a delight. But to reduce being a theatre educator down to simply fun—is to lose much of the job description.
SCENE 2
A child with a fear of public speaking breaks out into panic in front of the group, despite the incredibly low stakes I create in my classroom. I can sense the tears coming. I navigate a way to get them out in a casual way that leaves their classmates unaware. We catch up later to craft a plan.
SCENE 3
A 7th grade class. At rise: my detailed explanation of why I won't allow my white student to attempt a Chinese accent as a character choice. Talking through the differences in various dialects and accents, discussing race and stereotypes, appropriation, and how our intent and our impact can be so vastly different. We discuss what may be problematic in a way that is educational, without shaming, and while doing my best to protect my students who could be deeply affected by such a conversation.
SCENE 4
A project on power dynamics, asking students to consider what makes someone powerful and how people come into power. We talk money. We talk gender. We talk privilege, height, family. We create art in exploration.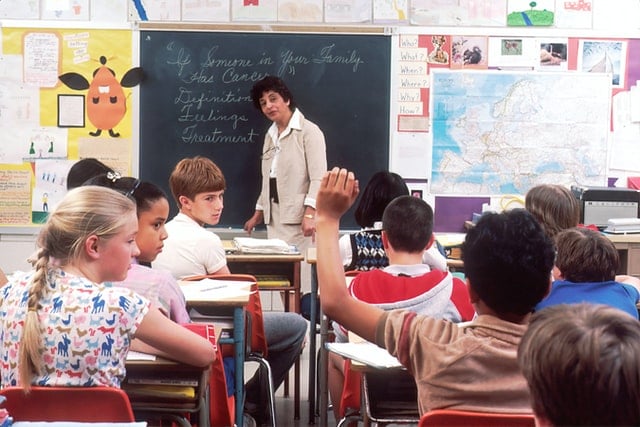 SCENE 5-15
A series of vignettes: A Coming Out Story. Students furtively show me their painted nails, proudly proclaim their crushes, share their pronouns, discuss LGBTQ concerns as they affect their middle school lives.
SCENE 16
An overachieving student has a panic attack over his one forgotten line–a month before we open with plenty of time left. It is after school, I call the guidance counselor. We abandon rehearsal as we sit with the student, reassuring him that the only person upset with him–is himself.
SCENE 17
I've been asked to speak to a student who gets in trouble a lot. She has, from my perspective, been disengaged from me and my class since day one. After an unacceptable comment to another student, I pull her aside. She confesses that every day, kids tell her that she has no friends. It is more vulnerable than I expected. I ask her…is there an adult you feel close to at school? Someone you might trust, talk to when people are unkind? She tells me that that adult is me. I'm the person. I am shocked, I am sad for her, and I'm ready for the responsibility. She joins drama club the next year.
SCENE 18-100
So many long hours, never leaving work on time, endless rehearsals. Things breaking. Students crying. Problem-solving. The pressure of crafting a quality production. Cultivating strong relationships with kids, with parents, with guidance counselors. Being a home for my young LGBTQ family, for the anxious students. Being intentional in trying to create a safer space for everyone.
Theatre teaches communication, critical thinking, kindness and love, risk-taking, organization, inclusion–under the guise of fun.
Final Scene
My student memorizes a two-page script he was positive he couldn't. He performs it exceptionally well, despite repeating over and over that he "can't act." His voice is clear, his reactions nuanced and believable. He moves his body through space with a practiced ease. He collaborates easily with his scene partner, finding in him a new friend. He learns terms he's never heard of, he gives thoughtful and critical feedback to peers. He is an excellent director. He speaks confidently, clearly. He comes to class happy. He feels safe. He takes risks. He is vulnerable. He is excelling in something new and surprising.
"Drama is the best class," he says. "Cause like–it's fun. We don't really do anything."
I hope that one day, he'll see just how much he's done.