Creating a new theatre program can be daunting. As a theatre educator working in schools, I have had the experience of a fully-formed program being handed over to me from a retiring teacher with a neat little bow. There were a lot of pros: built-in participants, a curriculum to reference and a clear understanding of expectations. There was a way things worked, relationships already built. I had a music director, choreographer, a space, a show lineup–I just had to figure out how I fit into it all. There's some relief in that, especially for a new director.
Starting my current position was a completely different experience. I was part of building the program from the ground up, beginning something brand new. It was a little scary. There were a lot of unknowns. It was challenging figuring out all of the pieces. The payoff? Having a program built around my style, my ideas–I found it rewarding in a new way. My current program feels more authentic to me as a theatre practitioner, because I crafted it with my own goals in mind.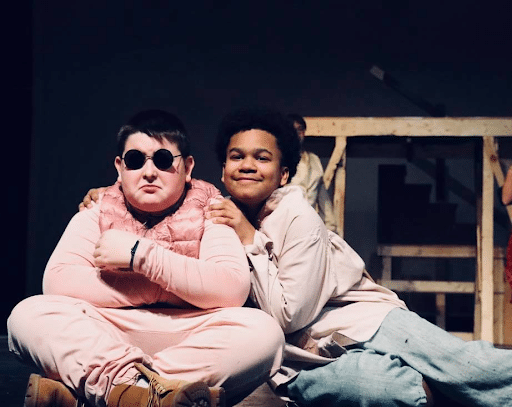 Knowing that not all theatre programs are connected to a specific school, I decided to reach out to a friend for reinforcements! For this blog, I sat down to run my thoughts by Samantha Gambaccini. Samantha has run many youth theatre programs in various communities, and often takes me along for the ride as her assistant with her summer workshops. Together, we've presented on children's theatre at conferences, written and produced plays for kids, and run programs of varying sizes. Sam's a pro when it comes to what it takes to make it all happen, and I have happily stolen her tactics to refine my own work.
Together, Sam and I discussed some basics of where to start…and what questions to ask yourself.
Refine the goals of your theatre program
Are you looking to make money? Provide accessible theatre training to children in your community? Craft competitive performances? Get high school actors college-ready? Focus on a specific type of repertoire or community? Think about what you really want your program to be about, and play to your strengths.
Nail down logistics: Budgets, space, capacity, staffing…
Do you need other adult workers? Do you have a space? What are the costs of that space and that staff? Where does the budget come from? Are you provided a certain amount from a school or a community organization, or do you need to start looking for grants?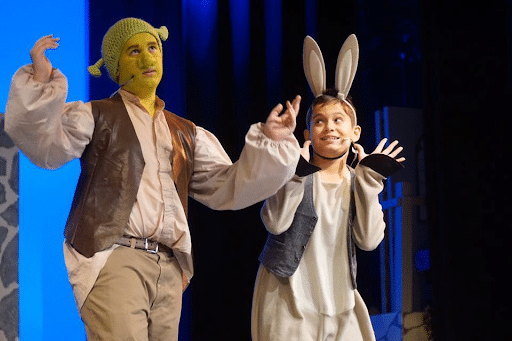 When is your program, what dates and hours does it run? Is it after school, full day, half day? Do the kids get snacks? Do they bring their own? How do bathroom breaks work? Is there a nurse in the building? What paperwork do parents need to sign?
Get people in the door
Advertise. In a school, that may be sending emails to students, holding meetings, contacting parents, a newsletter, announcements, a bulletin board, a website. For theatre programs that work in the community, you have to be willing to put yourself out there. Contact local news organizations, reach out to local schools in the area. Create fliers, ask to put them up in spaces around your town. Craft a social media page or make an event. Check in with after-school spaces like YMCA's. If your program charges, consider offering up a scholarship via raffle event or through another organization. Check out local parent organizations or websites that focus on student activities. Contact locals to get on the town calendar. Wherever you can spread the word, spread the word!
Communications to families and participants
Families want updates on the work their children are doing. They need details with important information: prices, performance dates, expectations. Just as important as the information is how clearly you communicate it. Bullet points, color code, photos for advertising. Something eye-catching and concise.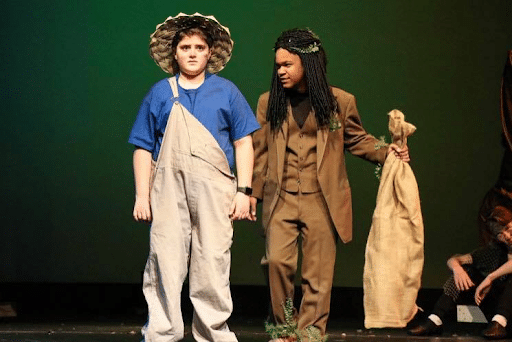 Expect some hiccups
When a program is finding itself, there's always minutiae you'd not considered, always a child who drops out when they realize the program conflicts with their flute lesson. A parent who misread a communication, a financial burden you hadn't yet thought of. Until your program has a history of expectations, a sea of returning faces, a precedent–you're bound to encounter some blips. Be flexible, be gentle with yourself, plan in some wiggle room.
Community-building
Prioritize learning names early. Make it a space where children feel welcomed, heard and safe. Develop relationships with and between participants. Learn the names of the parents and make time to chat with those who are available and interested. Find out about the interests of your participants outside of your time together. Once you've gotten kids involved, you want to keep them. Are there ways to offer scholarships or sliding scales? Is your theatre program accessible? Do people want to come back?
You need their reviews, their word of mouth and their return attendance. You can have all of the boxes checked, but if you haven't focused on relationship-building within your community, you may find yourself starting from scratch all over again.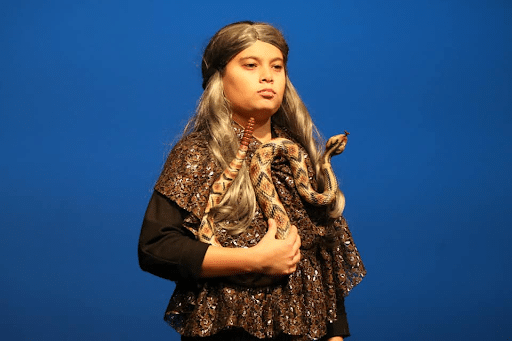 Beginning a theatre program requires a lot of planning, organization, time, and attention…but the ability to build something positive for kids that plays to your own strengths? It doesn't get much more rewarding than that. Happy planning!