It's Black History Month–the perfect opportunity to dive into the rich catalog of plays and musicals written by BIPOC writers over the years. We've started you off with a few suggestions, but we urge you to keep exploring as there are many, many fabulous shows that we could add to this list!
Pipeline
Dominique Morisseau's hard-hitting drama, Pipeline, takes a deep look into the American educational system for underprivileged students. Premiering at the Lincoln Center Theater in June 2017, the play brings an urgent conversation to the fore as a family try to outrun social prophecy.
Sweat
Lynn Nottage remains the first (and so far the only) female playwright to have won the Pulitzer Prize for Drama twice. Sweat takes a deeply human look at the politics and economics of labor in the working class community of Reading, Pennsylvania. The play premiered at the Oregon Shakespeare Festival in 2015, before opening on Broadway in 2017.
Nottage currently has two productions running on Broadway (MJ the Musical at the Neil Simon Theatre and Intimate Apparel at the Lincoln Center Theater) and her most recent play, Clyde's, closed in January after a three month run.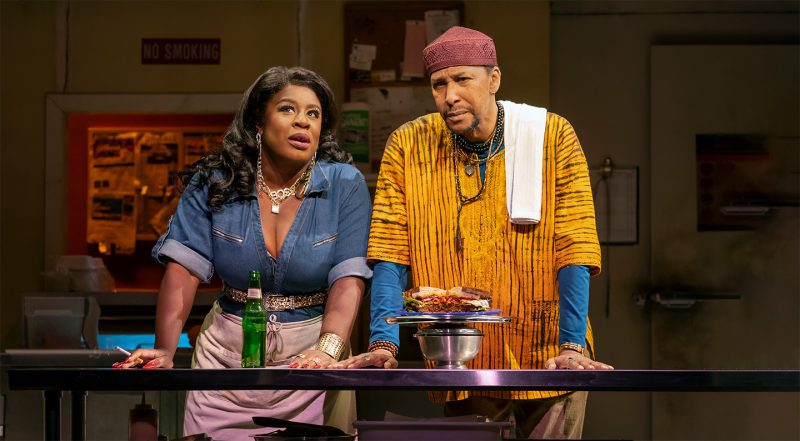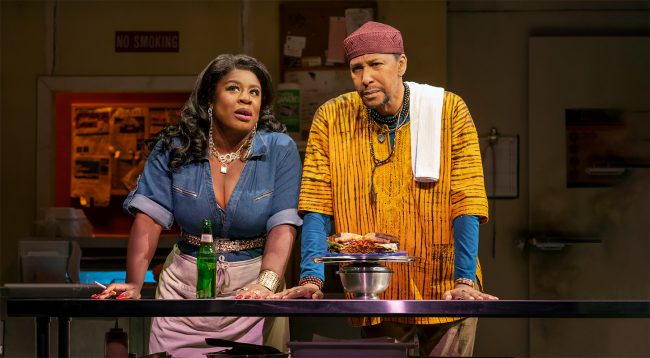 An Octoroon
An Octoroon takes Dion Boucicault's 1859 play The Octoroon and transforms it into a groundbreaking examination of race as a social construct. Both old and new, Branden Jacob-Jenkins' extraordinary play mixes a Victorian melodrama into a Louisiana plantation in "this decade's most eloquent statement on race in America today" (New York Times).
Dutchman
Premiering in 1964, Dutchman presents a heated two-character confrontation between a young black man and a white woman that soon culminates into an act of violence that is both realistic and symbolic. When first produced at The Cherry Lane Theatre, Dutchman catapulted poet Amiri Baraka (then known as LeRoi Jones) into the theatrical landscape and won the Obie Award for Best Play.
Slave Play
Slave Play sent waves through the Broadway community when it premiered in October 2019 – it recently returned to Broadway in November for a limited run. Receiving a record-breaking 12 Tony nominations (although it did not ultimately receive any awards), Jeremy O. Harris offers a controversial and unflinching examination of sex, race, and power in contemporary America. (This play contains very strong language and explicit adult content.)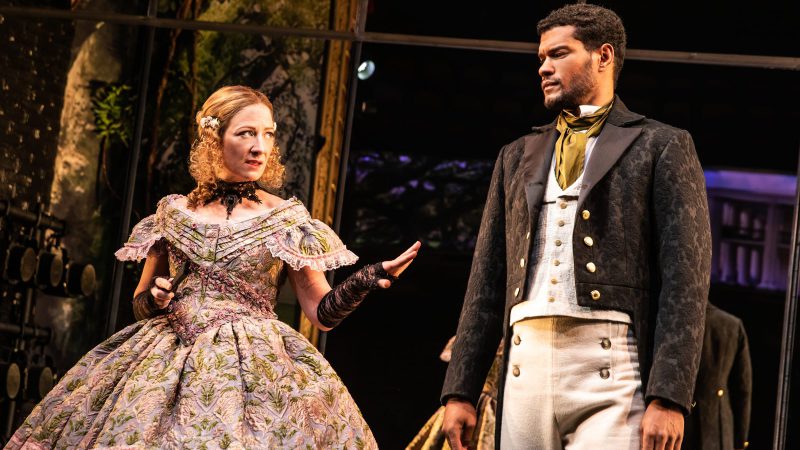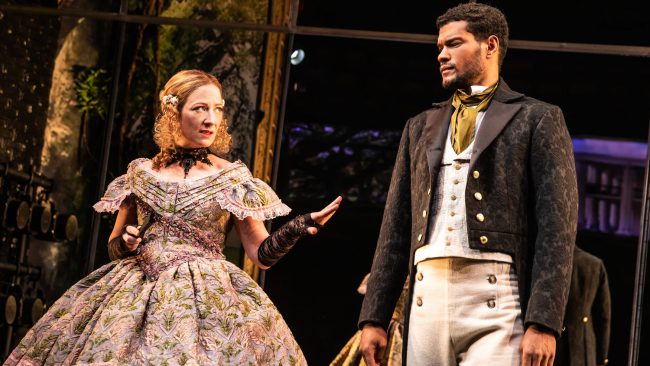 Fences
We could have included any of the plays of the late, brilliant August Wilson here, but Fences remains one of his most moving works. Fences won the Pulitzer Prize for Drama (he went on to win again for The Piano Lesson in 1990) and the Tony Award for Best Play.
In search of some more inspiration?
Check out our Playwright Spotlight: African-American Writers blog post.
Or take a look at our blog post on Shuffle Along, the 1921 musical that transformed African-American theatrical history.