For many of us, the word 'opera' is synonymous with the image of a woman, in a beautiful dress, taking center stage to sing for an inordinate amount of time, before slowly dying of tuberculosis. While the talents and skills of the incredible singers of opera are to be celebrated, today we are not talking about singers. Instead, we're taking a look at some of the creative roles that women take on in opera, featuring three female opera creators: a composer, a conductor, and a director.
For centuries, the world of opera creation has been very much a boys' club and it can seem that even in 2019 very little has changed, particularly when observing that out of 25 operas programmed for the 2019-2020 season at The Metropolitan Opera, not a single one of them is written by a female composer, only one of them has a female conductor, and only one of them has a female director. But, that does not mean that the women aren't out there working hard to get these prestigious positions, and that they haven't been doing so for centuries. Here are just three 'big women' of opera who, across the centuries and across the globe, have been fighting back against the boys' club, and winning.
Francesca Caccini, Composer
Living in the late 16th and early 17th century, Francesca Caccini enjoyed fame as a singer, lutenist, guitarist, keyboard player, a poet in both Italian and Latin, and a composer. Having been trained by her father, Giulio Caccini, in a variety of musical pursuits, she, her mother, and her siblings regularly performed at the Medici court. When Francesca was old enough, she was employed there as court musician and music teacher, and eventually earned the highest salary of any musician employed by the court. Along with her reputation for excellence in her work, she was also praised for her character, and is remembered as having stood in opposition to the abuse and seduction of her young singing students at the hands of the court poet.
Following in her father's footsteps, Francesca composed many vocal works, with her chamber pieces often written for combinations of female voices, to suit herself and her students. Although she composed 16 pieces of music-drama (which we might call 'opera' today) the only surviving complete manuscript is her opera La liberazione di Ruggiero dal'isola d'Alcina, written for the occasion of a visit from the crown prince of Poland, Ladislaus Sigismondo, who is directly addressed by Neptune in the prologue. This magical chamber opera features a sorceress arriving on a dolphin, an enormous boat of whalebone that grows wings and flies away, choruses for plants, monsters, water spirits, and a 'ballo a cavallo' – a ballet performed on horseback.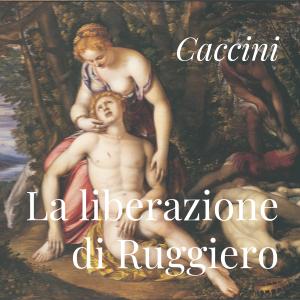 Check out our guide to La Liberazione di Ruggiero
This opera was written and premiered in 1625, making it the oldest complete opera score in existence that was written by a female composer. In the timeline of opera history, the first opera ever composed is recorded as Jacopo Peri's Dafne in 1597, just 28 years earlier when Francesca was 10 years old, although the score to this is now lost. The earliest surviving opera, Euridice, was co-composed by Peri and Giulio Caccini, Francesca's father, in 1600.
So, Francesca Caccini was there, in Florence, at the birth of opera as we know it today. As a young girl she was studying, practicing, teaching, and composing alongside the men who are considered the fathers of the entire genre. Without the manuscripts, we will never know how much impact her work had on the way the genre developed, but there is no doubt she can be thought of as one of operas 'mothers', and for this we thank her.
Barbara Hannigan, Conductor and Soprano
On the other end of the spectrum, multi-award-winning soprano and conductor Barbara Hannigan is bringing the world of opera and classical music right up to date. Her enthusiasm and super-human aptitude for newly composed works has led her to produce 85 premiere performances, either as a conductor, singer, or both! Her impressive discography reads like a who's-who of contemporary music, featuring living composers such as George Benjamin, Brett Dean, Gerald Barry, and Esa-Pekka Salonen, alongside other big names of the twentieth and twenty-first century, such as Stravinsky and Britten.
Her relationship with the work of György Ligeti is also well-established, and his incredibly demanding avant-garde piece 'Mysteries of the Macabre' has become Hannigan's party piece, showcasing her super-human abilities, as she both performs and conducts.
Her most recent album, Vienna: Fin de siècle won Hannigan her second JUNO Award for Classical Album of the Year, the same award she received in 2018 for her album Crazy girl, Crazy. Other awards include Singer of the Year, Opernwelt, 2013, Musical Personality of the Year, Syndicat de la Presse Francaise, 2012, Ehrenpreise Preis der Deutschen Schallplattenkritik 2018, and the Rolf Schock Prize for Musical Arts in 2018. In 2016 she was made a Member of the order of Canada, for her services to the arts.
Hannigan took on the role of a conductor for the first time in 2010, with a performance of Stravinsky's Renard at the Théâtre du Châtelet in Paris, and since then has been conducting both purely orchestra works, and vocal works, often singing from the podium whilst still conducting. She was mentored by Sir Simon Rattle, and Jorma Panula.
After many years working with singers in masterclass settings around the world, in 2017 Hannigan established Equilibrium Young Artists program, which offers training for developing singers who are about to enter the opera profession, passing on her incredible skills and experience to the next generation.
"Hannigan is an all-round musician, her whole being breathes music." – De Telegraaf, April 2014
Francesca Zambello, Director
As the Artistic Director of two major opera companies in the US, Francesca Zambello has certainly made her name in the world of opera directing, and, speaking five languages, she really has conquered the world.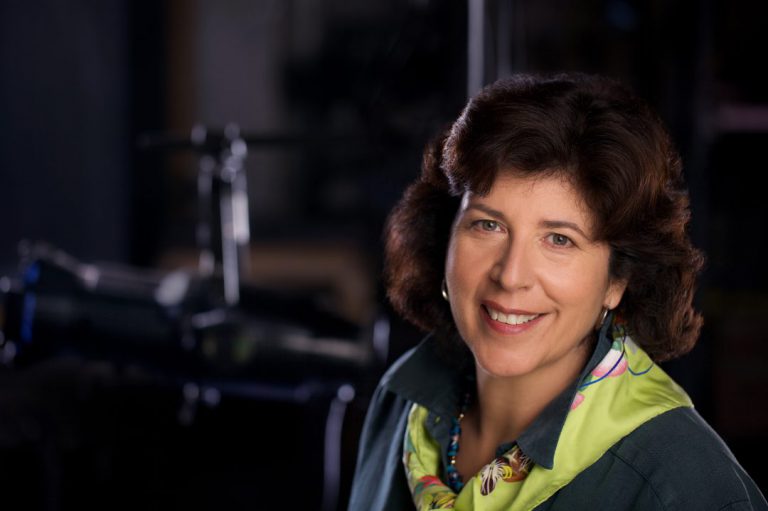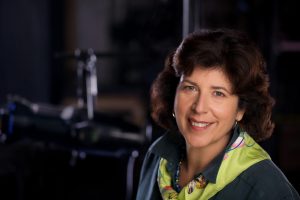 In 35 years of directing opera she has produced work on the stages of over 50 opera houses, including The Metropolitan Opera, La Scala, Lyric Opera of Chicago, The Paris Opera, The Bolshoi, Munich State Opera, Covent Garden, Houston Grand Opera, Teatro la Fenice, and the Australian Opera, as well as at many festivals around the world.
She has achieved high accolades and awards from across the globe for her work. In France, she was given the title of Chevalier des Arts et des Lettres for her contribution to French culture, and and achieved The French Grand Prix des Critiques twice, for works at Paris Opera. In London, she has three Olivier Awards, and two Evening Standard Awards for Best Musical and Best Opera. In Japan she earned a Best Production award, and in Germany the Palme d'Or. In Russia she was awarded the Russian Federation's medal for Service to Culture, as well as the Golden Mask.
In 2010, Zambello took on the role of Artistic Director at the Glimmerglass Festival, a summer-long arts festival in Cooperstown, NY. Since 2012 Zambello has also been the Artistic Director of The Washington National Opera at the Kennedy Center, and in 2016 she produced Washington National Opera's first ever complete Ring Cycle to great acclaim.
Francesca Zambello is definitely one of the world's leading artistic minds, and continues to work and inspire so many other artists, singers, and creators in the opera world.