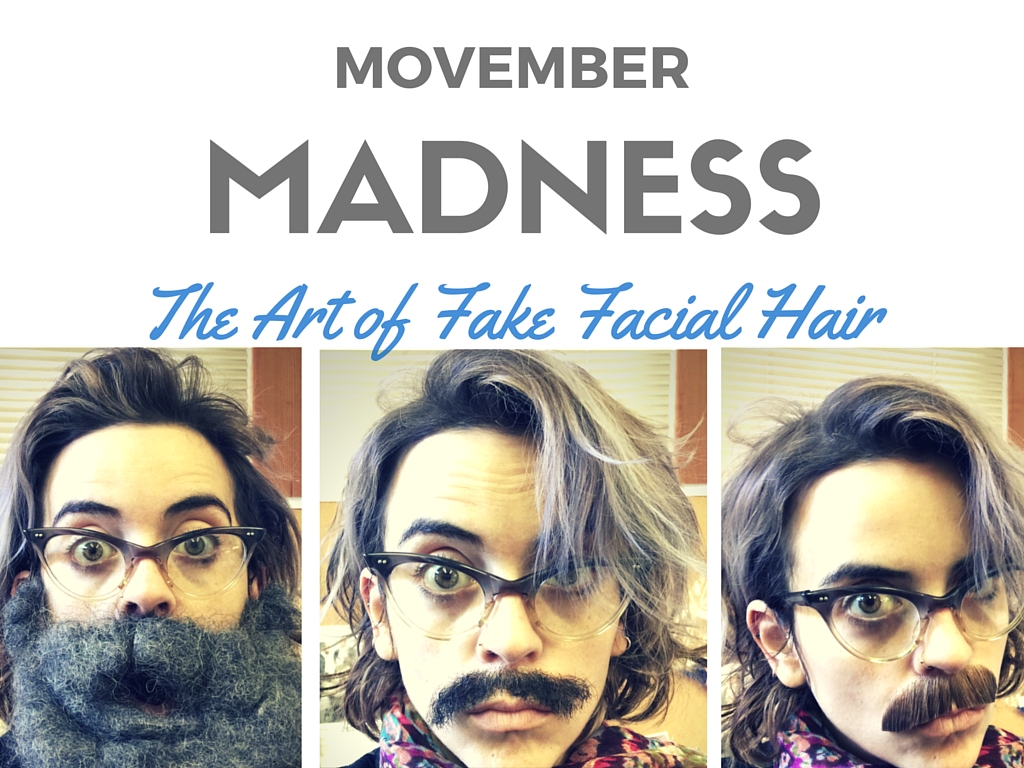 November is the greatest month of the year. No, it's not the turkey or the Macy's parade. It's the facial hair. The month-long campaign, entitled Movember, in which men grow out their facial hair for a glorious thirty days to help fund prostate cancer research and raise awareness brings the most theatrical facial hair to the streets.
We may not all be able to grow out a handle bar or fu man chu for the month, but we can, in theatrical spirit, take some time to admire, discuss, practice, and display the art of artificial facial hair.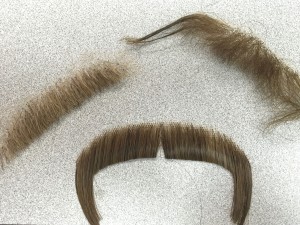 Fake facial hair is theatrical gold. You may roll your eyes when I call this an art, but it is — not only during November, but year-round. Playing Viola in an upcoming production of Twelfth Night and need to transform from a woman to a man? Are you clean-shaven and just got cast as Tevye in Fiddler on the Roof and the performance is only a couple months away? Is your company producing an upcoming production of A Gentleman's Guide to Love and Murder?
Fake facial hair can instantaneously allow women can portray men, prepubescent boys can age, and a single actor can play multiple characters with the switch of a mustache.
So, in the Movember spirit, let's start with a quick tutorial on applying facial hair:
Adhesive: There are several types of adhesive, but you can break down facial hair adhesives into two categories: tape and gum.
Tupee tape is a very fancy double-sided tape that is perfect for a quick-change mustache, but won't hold up well to an entire evening of wear under sweat-inducing stage light.
Spirit Gum is the more traditional gum-based adhesive that will keep hair on through sweaty scenes. So will its silicone counterpart, Telesis.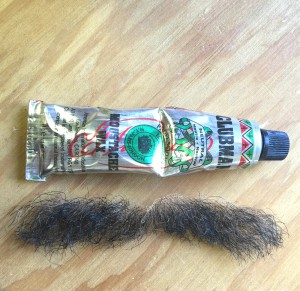 Apply adhesive to the back of your facial hair, in the direction of hair growth, using the small applicator brush in a light layer. Try not to saturate the lace net—if the hair on the other side get's glue on it, it will start clumping together.
Let spirit gum sit until it become sticky (usually a minute or so) and apply to clean dry skin. It's usually best to alcohol swab your face before applying for maximum hold.
Style your 'stache with some classic Clubman Wax, or a glue stick for maximum hold.
Remove your facial hair with a cotton ball and rubbing alochol. Then clean your mustache, from the back side. Using a small brush, brush in the direction of the hair with rubbing alcohol to remove reside. Rinse in warm water when done.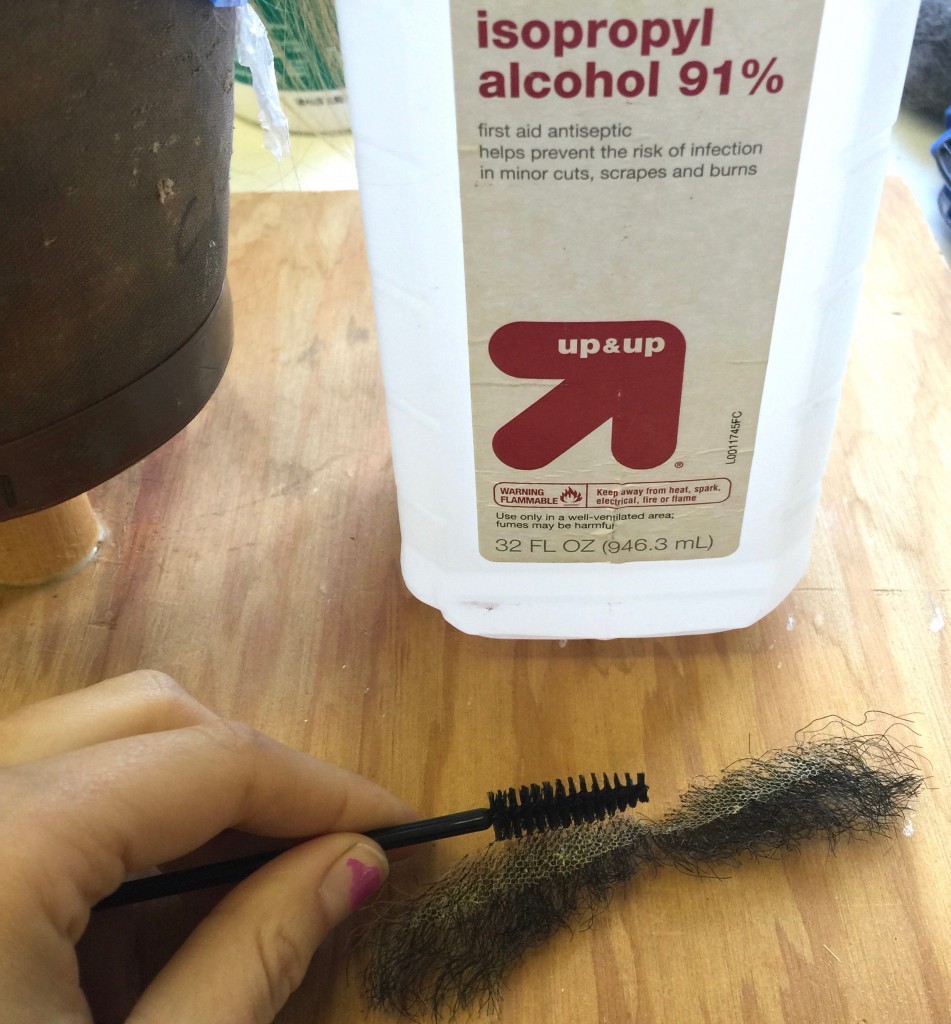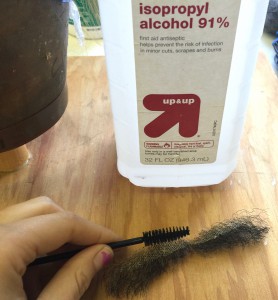 For those who can't get their hands on some hand-tied facial hair, try a stippled makeup approach instead!
Cheers to a plentiful Movember!