Whether you've been cast in a college production of The Pirates of Penzance, a community theater production of Steel Magnolias, or the Broadway national tour of Kinky Boots, you—the actor—are only one of many people creating the character you will portray onstage. A key figure in the development of a character is the costume designer, and the relationship between actor and costume designer is the most intimate in our industry. Designers see actors in their most vulnerable state, exposing the insecurities of body and image.
Clothing is the most intimate and relatable design element. Everyone wears clothing, and everyone has opinions about clothing. Often what we wear says more than any words or actions do: Who we are. Where we're from. What year it is. How much money we have. How much money we want other to think we have. These are just a few stories clothing tells in real life and onstage, making the relationship between the actor and the costumer one of the most important.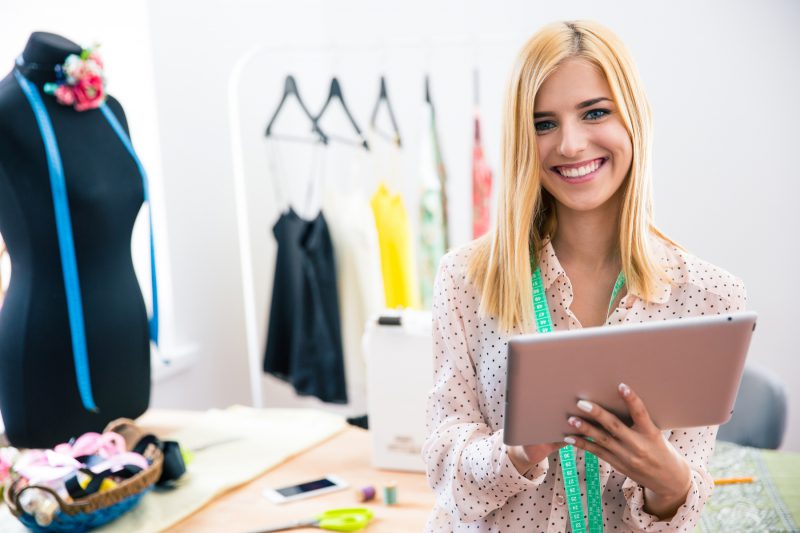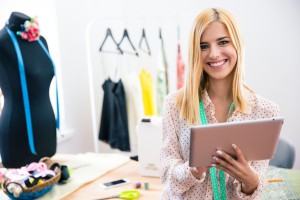 Only by working together can these two artists craft a character. Here are five keys to making the most out of your relationship with your next costume designer.
Come with an open mind
It's true—there is no bad idea. There may be ideas you don't like, but know that compromise is always possible. And know that your designer could bring inspiration to the table you wouldn't have found otherwise. Think of it as a relationship that has potential to grow into a successful artistic partnership, if you're willing to let it.
Be willing to cooperate
If you hate wearing yellow, tactfully explain why it clashes with your skin tone, but know that a designer doesn't choose the color of a costume on a whim. Costumes are designed as dramaturgically as a play is written. Designers consider historic and cultural context as well as aesthetics. They've spent years studying design, making them experts in color theory, fit, and how to design the larger picture of a play, beyond a single dress. You, as the individual actor, can't always see the whole picture. You may not know what you look like onstage juxtaposed with lighting, scenery, and other actors. Your designer does, trust that. Have faith your designer wants you to look amazing, whether you're playing a homeless vagrant or a 19th-century socialite.
Come prepared
There's nothing more embarrassing for both parties than an actor who doesn't wear underwear to a fitting. So, wear underwear, and come prepared to talk about the foundation garments your character and your body need to best perform. A designer wants you to be comfortable, and foundation garments are the place to start. What brand of underwear fits you best? What type of bra are you most comfortable in? Do you prefer short or tall socks? Do you wear orthotics? These are all questions your designer will ask. Chances are, if you know the answer it will strengthen your relationship, and get you the underwear you need on the first day of tech instead of the last.
Keep the lines of communication open
There is a fine line between compromising for your own comfort, and changing a designer's intention. If a pair of shoes really doesn't feel right, say something. No one should have to wear shoes that don't fit. When something doesn't feel right, or comfortable, say something sooner rather than later. Never suck it up. If, for some reason the designer won't compromise, you are at least opening the door to conversation. Nobody wants the actor/designer relationship to sour. Speak your mind, but know the designer deserves to speak theirs as well. It takes two to make a great costume.
Know your character
Sometimes costumes are written into a script. Other times they're part of the director's vision just as much as they are the designer's. But, it's up to the actor to communicate their version of a character to the designer. For instance, a costumer might begin with pants for an empowered female character, but if the actor is playing the role as someone who wouldn't wear pants, everyone's vision adjusts. It's same situation for an actor's body type. Before casting, a designer may design a garment that isn't practical or flattering on the body of the actor who is ultimately cast. If you go into a design discussion or first fitting ready to share your discoveries of your character, the costumer can share theirs and you can build a strong character together.
The beauty of theater is its fluidity. It's a group effort. The collaboration is always worth it. As long everyone keeps an open mind and their own artistic integrity, there's no way the product will fail. So, next time you meet your costume designer, remind yourself—you are an artist, your designer is an artist, and together you will make art out of something as seemingly simple as clothing.