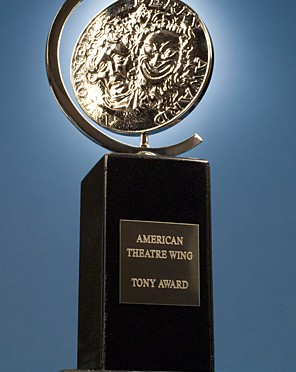 While broadway's biggest day, The Tony Awards™, got their start in 1947, CBS began carrying the broadcast in 1978 and has aired the Tonys every year since.  As a result, the Tonys provides an opportunity for millions of people around the world to get a taste of Broadway from their living rooms. The show puts a spotlight on the entire theatre community – not just Broadway but regional theatre as well. It reminds millions of viewers about the benefits of arts education and support for creative arts.
For theatre producers, winning a Tony can bring new life to a financially struggling show. However, productions that leave the Tonys empty-handed can find themselves quickly nearing the end of their run on Broadway.
The 2015 Broadway season has been one of the best in recent memory. I don't pretend to be qualified to make Tony predictions — except it would be a crime if Curious Incident of the Dog in the Night-Time does not win the Best Play award.
As usual, the show tonight will be aired on CBS (June 7).