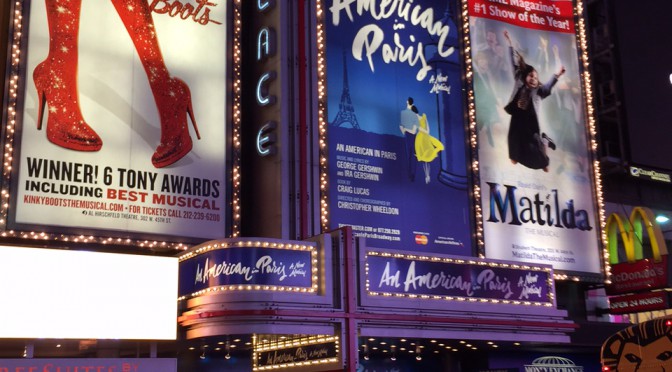 The current Broadway season is one of the best in years. However, the plethora of options can be overwhelming – especially if you only have a few days to spend in New York City.  Here's a summary of some of the recent shows we checked out:
The Curious Incident of the Dog in the Night-Time
Our take: A must see!
Curious Incident is likely to win this year's Tony Award® for Best Play. The riveting story revolves around a teenage boy with Asperger's, Christopher Boone, who is on the hunt to find the murderer of a local dog. The scenery is fabulous. Alex Sharp's performance as Christopher is triumphant. If you only have time to see one play on Broadway, this is the one to see.
Gentleman's Guide to Love and Murder
Our take: Great light-hearted fun
Gentleman's Guide is a delightful farce and won the Tony Award® for Best Musical in 2014 . After his mother dies, Monty Navarro (who was raised in poverty) discovers that he is heir to a family fortune.